How to make moving fun for kids
Moving is an almost unavoidable part of our lives. The necessity to move arises for various reasons. This can be related to work, lifestyle, family, and several different circumstances. As we mature and start our families, the need for space becomes apparent very often. When the time has finally come to take on this critical and challenging task, it's a good idea to get some help. Attempting to take on a family move alone can prove to be a fatal mistake. Hence, many people employ the services of professional movers, such as Peasley Moving & Storage, to satisfy their moving requirements. Still, even with the help of professionals, moving does take a bit of time and effort. This can leave your kids feeling bored.So, at this point, you must be wondering how to make moving fun for kids. Well, read on and find out!
Engaging the children
The best way to make kids enjoy a big family event is to make them feel like they are an important part of it. Of course, they already are, since the chances are that you've decided to move precisely because of their current and/or future needs. This is, however, not so simple to understand for children, who cannot generally think long-term. They need to realize that the move is for their benefit, but they should also be involved.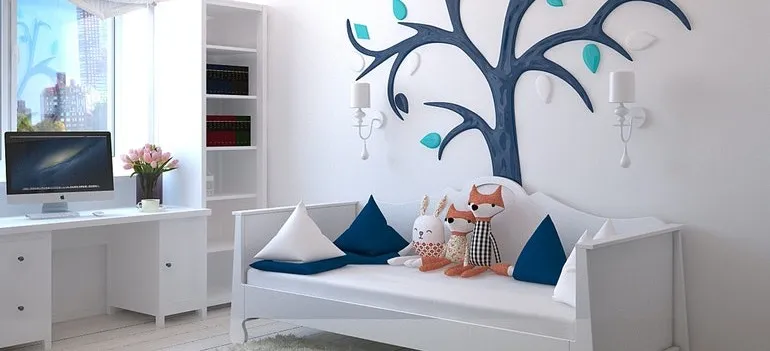 Sometimes it's a bit difficult to involve children in an important event such as this, as they can get in the way and be a danger to themselves and others. Employing residential movers Boise has available comes with full-service packing and transporting team. Since you will carry a lot of furniture pieces, appliances, and other heavy and/or bulky items through the home, try to keep your children away from the busiest areas. The kids can do many things to feel important, helpful, and perhaps even help out a little bit. Let's have a look.
Moving – the psychological effect
Moving is something that most of us will have to go through during our lifetime. Some of us may already have moved numerous times throughout our lives. For those who have experience with moving, this is not such a big deal. However, those who are about to move for the first time have it as tough as it gets. So is moving tough for kids? The difficulty of dealing with moving grows exponentially with the person's youth, ability to adapt, and emotional bond with the previous home. For children, having to go into a new environment suddenly they are unfamiliar with can be frightening. Before you worry about how to make moving fun for kids, think about making moving understandable to them.
Even with the best intentions at heart, this can be a confusing time. Keep this in mind when going through moving and provide some emotional support for them, if necessary. This is especially true if you need to get rid of some of the children's loved possessions that may not fit in with the new home decor, or floorplan, or have become redundant. If this becomes the case, you can always get some on demand storage Boise can offer through companies that offer these types of services. This will ensure that your kids' dear toys and other items get stored safely and can be reached at any point if the need or opportunity to fit them in arises.
Get the kids to help with the packing
How to make moving fun for kids? One of the best answers to this question is – to keep them busy! Of course, keeping them busy is not too difficult, but this can be a wonderful learning experience. Take advantage of this rare time to teach your kids something useful. A great way to keep the kids busy whilst taking on some responsibility is to engage them in packing. When it comes to packing supplies Boise has everything you need for your move. Invest in some safe packing materials for kids and try to get them involved in packing some of their things. Give them tasks, deadlines, and rewards. Including them in such a way can be educational and fun! Keep in mind that they will send a packing team if you hire professional movers. Do not go overboard with packing materials for the kids.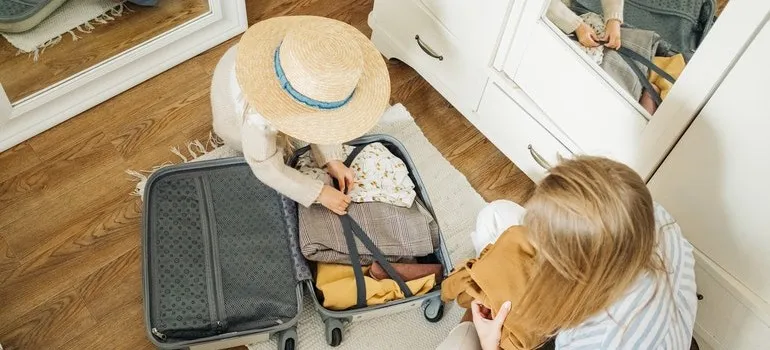 Let the kids pick their room decorations
Since the new home will be a big change for them, do what you can to make them love it. By letting your kids make small decisions, such as the color of the walls or wallpaper, you're getting them involved. Picking wallpapers, decorations, colors, etc., will be entertaining for your children. This will allow them to showcase their creativity. Giving them the choice of how their new rooms will look will make the move less difficult for them. Let them have a say in things like:
Painting the room
Posters and pictures
Linens, bedsheets, and drapes
Storage containers
Lighting
Layout
Could you make this an adventure for them?
Kids love stories. More than hearing them, they love being a part of them. So if you're wondering how to make moving fun for kids, making it into an exciting adventure is your go-to. Think about a story they enjoy, a cartoon, or a movie. Try to present some of what's happening as pieces of one of those stories. Make them heroes on a journey to a new world. They will surely handle the entire ordeal with less stress and a lot more enjoyment.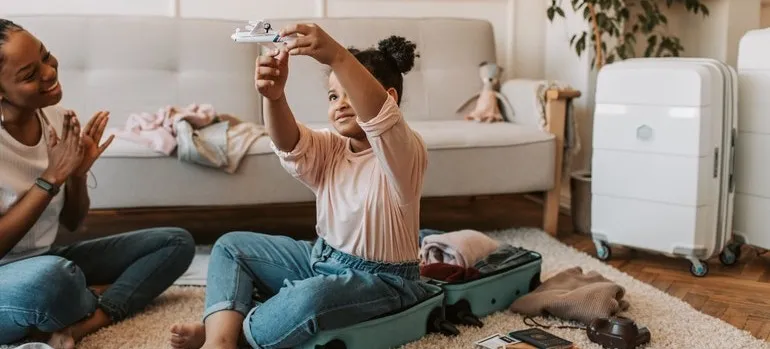 How to make moving fun for kids – the conclusion
Making room for the happiness of your children is instrumental. There are not many things that come first on the list of priorities of a good parent. With some of these ideas, it should be easier to prepare and guide your kids through a move. So keep an eye out for them, and good luck!

Everyone from the packers to the movers were awesome! They were all very professional and showed up when they were supposed to. would definitely use them again.
Let our team put together a comprehensive moving plan for you. Complete our simple free quote form or contact us at 1-208-375-0961.