How to handle heavy lifting without injuring yourself
When faced with relocation, the most sensible thing is to hire a moving company to help you relocate. However, sometimes you might not be in a position to hire professional movers Kuna ID and you need to lift heavy objects on your own. And to do that, you need to know how to go about heavy lifting without injuring yourself. Luckily, the whole process is not that difficult, even though there is a lot to consider. In this article, we are going to provide you with a technique that will keep you safe throughout the process.
How to go about heavy lifting without injuring yourself
Here's the "checklist":
Keep a wide base of support
Squat
Posture is important
Lift slowly, never bending forward
Keep the load close to the body
Use feet to change direction
Set the load down properly
You can always refer to the above bullet points whenever you are wondering whether you are following the proper procedure. However, each step merits additional explanation and the reasoning behind it. While you may not reach moving companies Nampa ID levels, knowing more about the process is always a good thing. By understanding why you are doing something, you become more efficient and effective.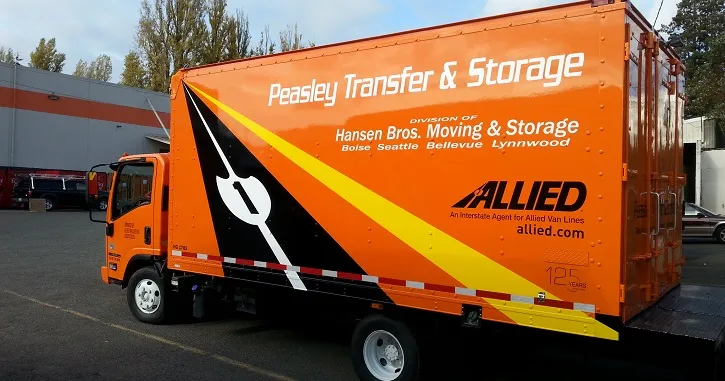 With that in mind, let's take a look at what this technique entails:
Base of support
The first step of heavy lifting without injuring yourself is to keep a wide base of support. You will want to have your feet spread apart at shoulder width, with one foot being slightly forward. You are doing this to maintain proper balance throughout the heavy lift. This is commonly referred to as the "Karate Stance". It is a technique that serves numerous movers Boise area has, very well. By keeping your base of support strong, everything else becomes much easier. After you fix the base, it is time to squat down and pick up the object.
Heavy lifting without injuring yourself – Squatting
Once you are in position, and ready to lift the heavy object, the next step is to properly squat. You will want to squat as close to the object that you are lifting as possible while bending at the hips and knees. Keep your buttocks out, as well. If you are dealing with an object that is extremely heavy, try placing one knee on the floor while the other knee is bent in front of you at a right angle. If you've ever seen Boise storage workers lift heavy loads, this will seem familiar. This will provide you with the best "power base" and will make the lift much easier.
Another thing that you will want to do at this point is to understand your limits. There are objects that you simply cannot safely lift, no matter the technique you are using. Therefore, if you notice that you are overstraining yourself, it may be best to contact someone to help you out. But if you feel like you can manage, feel free to proceed to the next part.
Keeping a good posture
As you begin to lift the object upward, you need to make sure that your posture is correct. What you want to do is to look in front of you while keeping your back straight, shoulders back, and your chest out. By not observing proper posture, you are opening yourself to back pain, lower energy levels, heart problems, and even migraines.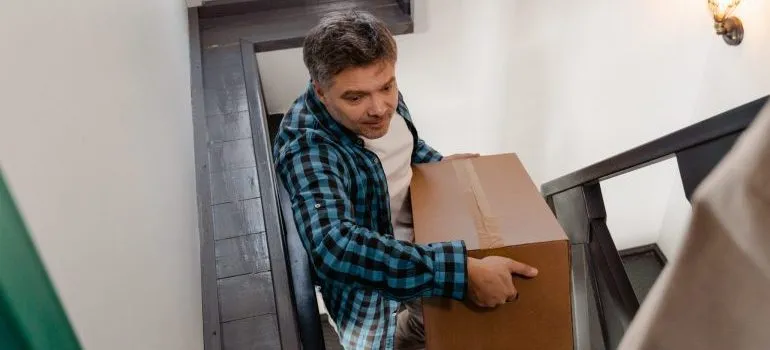 The proper form is keeping your upper back straight while your lower back has a slight arch. If you are uncertain whether your posture is correct, you can either consult a professional or wear a posture brace. The latter will help you train your back, shoulder, as well as abdomen muscles, so it may be the perfect solution. You can get one in the city of Boise without any issues. You may also want to contact a moving company, as they will be able to point you in the right direction.
How to handle heavy lifting without injuring yourself
When it comes to the lift itself, you want to lift slowly by straightening your knees and hips and not your back. Breathe out and extend your legs as you lift, without any twisting of the body. If you find that you absolutely have to twist to lift the object, it is too heavy for you. In that case, your best solution is to search for outside help. While you can lift heavier objects than you are comfortable with, surely, this is never ideal and it can lead to some nasty injuries.
And whatever you do, do not lift heavy objects above your shoulders. Trust us on this one, as doing so is a surefire way to get an injury.
The "Power Zone"
As you lift, you will want to keep the object as close to your body as possible, preferably at the level of your belly button. This is commonly referred to as the "Power Zone", as it makes lifting heavy objects much easier. You don't want to extend your arms outward as that will put much more pressure on your muscles. Utilize the power of the entire body, not only the arms.
Change direction with your feet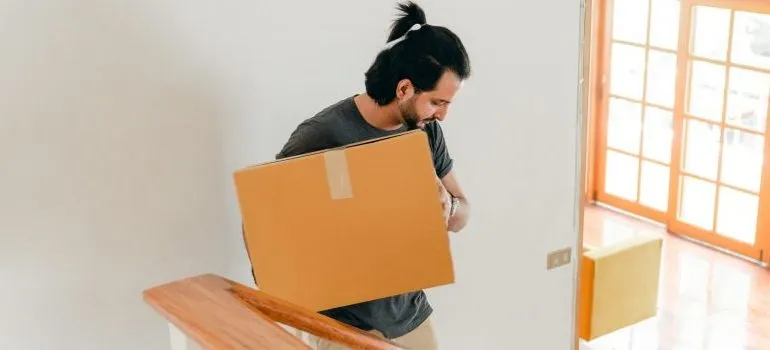 Once the lift is successful and you are carrying the object, you will want to use your feet and not your body to change direction. Changing direction with the body might seem natural to you but it will exert undue stress on the muscles. Instead, lead with your hips and take small, slow, steps forward. Whenever you need to change the direction, use your feet.
Set the load down properly
The final part is setting the heavy item down. To do this properly, you will want to squat with your knees and hips only, while maintaining proper posture. Do not try to rush this process, as it can be very dangerous both to you and the object that you are carrying.
As you can see, heavy lifting without injuring yourself is not all that difficult. You might need some practice before you get the complete hang of it, however. Make sure to practice with lighter items and gradually move on to heavier objects. That way, you can correct any mistakes easily.

Everyone from the packers to the movers were awesome! They were all very professional and showed up when they were supposed to. would definitely use them again.
Let our team put together a comprehensive moving plan for you. Complete our simple free quote form or contact us at 1-208-375-0961.