How to Choose the Right Business Storage Option
If you are a business owner, you have a lot of responsibilities to cover in order to run a successful enterprise. One of them is to choose the right business storage options that are most suited for your business needs. That will ensure both scalability and efficient operations. And, you can trust Boise moving and storage experts to advise you and provide you with the right storage solution that is ideal for your type of business. So, whether you own a small startup or a well-established enterprise, let's uncover the key considerations to help you make informed decisions and meet your business requirements and goals effectively.
Assessing Storage Needs: How to Choose the Right Business Storage Option
Understanding the storage needs of a business is essential for establishing an efficient and effective storage infrastructure. Also, the rate at which the business is growing will help you determine the capacity needs of your storage. Luckily, there is a commercial warehouse that will keep up with your business, no matter how many items you need to store. Assessing your storage needs is a critical step in selecting the right business inventory storage option.
Before making any decisions, it's essential to have a comprehensive understanding of your inventory requirements. Start by evaluating the volume and types of products you need to store, as well as their specific storage conditions. Consider factors such as temperature sensitivity, perishability, and fragility.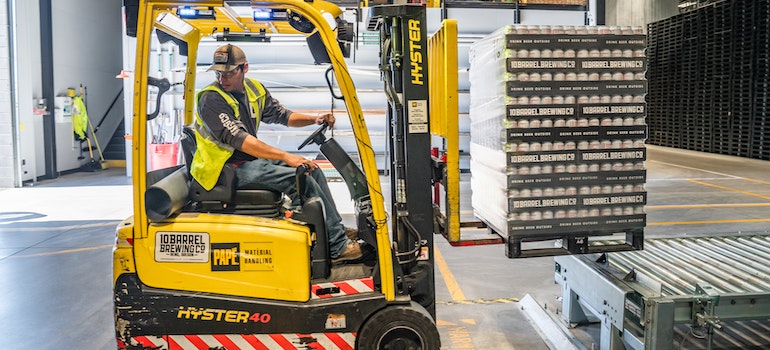 Additionally, analyze your inventory turnover rate and predict potential growth in the future. You can make informed decisions through a comprehensive assessment and maximize storage space, improve efficiency, and ensure alignment with both the current and future inventory demands of your business.
Different Types of Business Storage Options
Choosing the right business storage option can sometimes be difficult, as many businesses have problems defining what type of storage is ideal for them. If you choose the right heated storage Boise offers, it will cover you no matter which type of storage you need. A reputable team of experts will gladly assist you in finding the right storage options that are the best for your business. There are a few types of storage facilities that you can use for your business. Here are some of the options that will help you with your decision.
Warehouse Storage is the Right Business Storage Option to Choose
Warehouses are mostly large buildings divided into dozens and sometimes hundreds, even thousands of individual rooms called 'units' of varying sizes. They are divided into two categories, the new build, and conversions. New-builds are modern purpose-built facilities where conversions are larger older buildings that were converted into storage units. The main advantage of such type of storage facilities is that they are well-managed and secure. Most of them will offer you 24-hour access and temperature-controlled units. You just have to be aware that this type of storage option is the most expensive.
Container Storage
When it comes to containers, they are by far cheaper options than warehouses. The largest ones offer up to about 160 square feet of storage space, but you also have the ability to subdivide it into smaller units. They are always parked behind a secure perimeter and often arranged so that customers can park beside them while unloading, which is really convenient. Some companies can also deliver storage containers or "mobile storage units" to the client's home or business. These can be left on-site or picked up by the company and transported back to their secure compound. You just have to find the right storage pods Boise offers for your company's needs.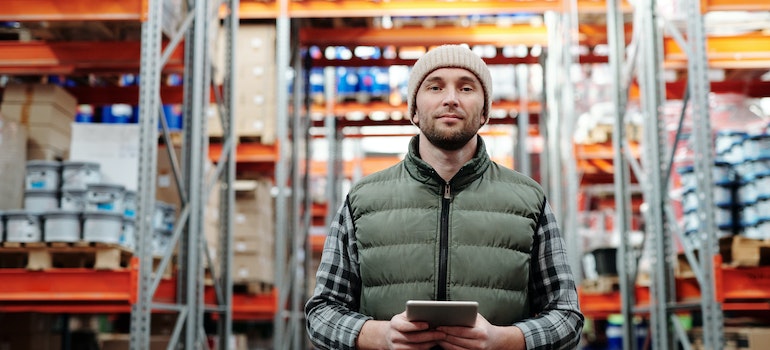 Removal Depositories
Most moving companies have their own storage facilities, also known as "furniture depositories." They use them in order to store their client's belongings between moves. The size of the warehouses is immense, and you will find them in suburban or out-of-town locations with high standards of security and controlled conditions. The main advantage of this type of storage is that the moving company will take care of the transportation regarding your items.
On top of that, they will offer competitive storage prices as part of their overall removal package. This is an ideal option if you are just starting your business and need to store some of your merchandise for a while. Just be aware that while the items are stored you may not be allowed to access them. Some companies will even charge you a fee for each visit.
Key Factors to Consider When Choosing a Storage Option
There are, of course, plenty of things you should consider when choosing the right storage option. No matter if it is for your business or you are booking moving services Boise ID uses to store your belongings during the move. You want to do it the right way, and that is why we will share with you some of the key factors that you should take into consideration when looking for the right storage for your items. Check for size and type, accessibility, costs, and reviews when choosing the appropriate storage options, and explore the following details regarding those factors.
Choose the Right Business Storage Option by Checking These Factors
First, consider the size and type of items you need to store. Assess whether you require large storage spaces for furniture or smaller compartments for documents or valuables. For any of those, you will need adequate packing supplies Boise provides to secure them within your storage. Don't stint: You will need optimal quality supplies that will keep your items safe.
Next, evaluate the accessibility of the storage option. Determine if you need frequent access to your items or if they can be stored for long periods without retrieval. This will help you decide between self-storage units or more secure but less accessible options.
Make sure to look for storage facilities or options that offer robust security measures such as surveillance cameras, access controls, and alarm systems.  Consider temperature control as well if your items are sensitive to temperature. Another factor that is also important is the location of the storage facility. If you are using it frequently the location must be near you as you will have easy and quick access to your stuff.
Cost also affects your choice, regarding how much you can spend at this time to store your things. Make sure to compare the prices of different storage options, taking into account monthly fees, deposit requirements, and any additional charges. Consider the value and importance of your items when deciding on the budget for storage. Lastly, read reviews or seek recommendations from others who have used the storage option.
Their experiences and feedback can provide valuable insights into the reliability, cleanliness, and customer service of the storage facility or service. By carefully considering these key factors, you can make an informed decision and choose the most suitable storage option for your items, ensuring their safety, accessibility, and cost-effectiveness.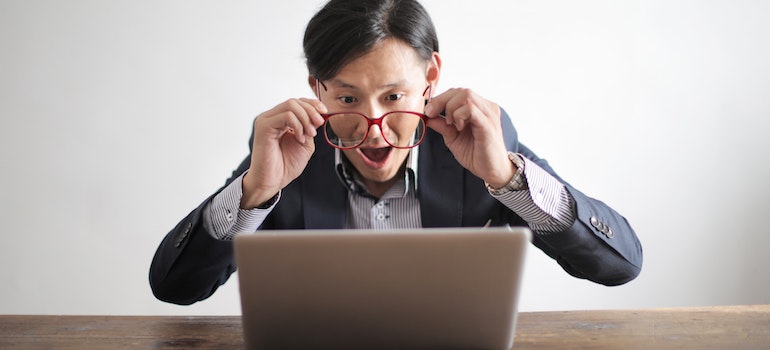 Follow Our Step-by-step Guide
When it comes to choosing the right storage option for your business, a systematic approach can help ensure you make an informed decision. Here is a step-by-step guide that will assist you.
Check your storage needs. Evaluate the size, quantity, and nature of your items. Determine if you need climate-controlled storage for sensitive items or specific storage features like shelves or racks.
Determine Accessibility Requirements. Consider how frequently you'll need access to your items. If frequent access is required, choose a storage option that offers a convenient location and extended access hours.
Security is important. Look for storage facilities that have surveillance cameras, secure access control systems, and on-site staff to monitor the premises. That way, your items will be additionally secured so any potential trespassers can be identified.
Evaluate Storage Options. Make sure to research different storage providers and options in your area. Make a comparison of their services and of course, prices, and contract terms. Check as many providers as you can to have a better overview that will help you with your decision.
Visit Potential Facilities. As soon as you make a choice pay your top 3 facilities a visit. Make sure to inspect the premises and check if they are properly maintaining the facility. Evaluate the overall condition of units and assess if they meet your specific requirements.
Read Customer Reviews. Reviews are important as they will help you gain insight if the company does a good job or not. Customer satisfaction is the best advertisement.
Consider Insurance Options. Assess whether you need to obtain insurance coverage for your stored items. Some storage facilities may offer insurance options, or you may need to seek coverage through your own insurance provider.
Review Contract Terms. Be thorough when reviewing the contract terms and conditions. Pay special attention to rental fees, access policies, late payment penalties, and any other relevant clauses.
Make an Informed Decision. Consider all the gathered information, including your needs, facility features, security, cost, and customer feedback. Based on these factors, choose the storage option that best aligns with your requirements and provides peace of mind.
This guide will help you make the right choice when choosing the right storage option for your business. The safety and easy access to your items is something that is mandatory. On top of that the pricing and all other factors we mentioned will depend on the size of your business.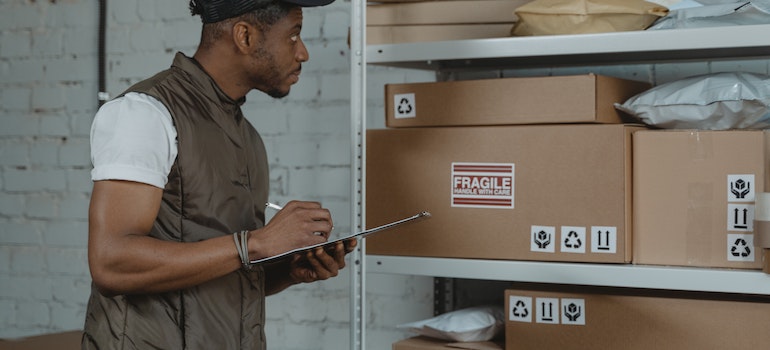 Maintain your Right Business Storage Option
After you find and start using the storage facility, you have to maintain it in order to work properly. This should include implementing proper cleaning and handling procedures to prevent damage and deterioration of your items. It is important to periodically inspect your storage units or containers for any signs of wear, pests, or environmental factors that may impact the condition of your items.
Additionally, consider implementing appropriate climate control measures to protect sensitive or delicate items from temperature and humidity fluctuations. As your collection or inventory grows, upgrading your storage solutions may become necessary. This could include investing in larger storage units, utilizing specialized containers or shelving systems, or adopting advanced preservation techniques. Stay informed about industry best practices and seek expert advice to ensure you are utilizing the most effective and efficient storage methods for your specific items. By properly maintaining and upgrading your storage solutions, you can preserve the condition and value of your items, ensuring their longevity and enjoyment for years to come.
Making the Smart Choice for Business Storage
Selecting the ideal storage solution for your business is pivotal in ensuring the smooth operation and safeguarding of essential assets. By taking into account your specific needs, budget constraints, and the features offered by different facilities, you can identify and choose the right business storage option that aligns perfectly with your business goals. Remember, the right storage choice not only offers space but also peace of mind, allowing you to focus on what truly matters: growing and managing your business. Make a well-informed decision and optimize your business operations with the right storage solution.

Everyone from the packers to the movers were awesome! They were all very professional and showed up when they were supposed to. would definitely use them again.
Let our team put together a comprehensive moving plan for you. Complete our simple free quote form or contact us at 1-208-375-0961.