How Professional Movers Make Moving Interstate Simple
Moving interstate can be a daunting task, especially if you're trying to do it on your own. From packing up your entire home to figuring out how to transport all of your belongings, it can be a time-consuming and stressful process. That's where professional movers come in. They can make moving interstate simple and easy. Moving companies provide everything you might need for relocation, from packing and moving to all the solutions of heated storage Boise has to offer. Professional movers are trained experts who are skilled in the art of moving. They have the tools and equipment to make the moving process as smooth and stress-free as possible. And knowledge to advise you, like today.
Professional movers make moving interstate simple by handling all heavy lifting
Professional movers will handle all of the heavy lifting during a move to save you from having to do it yourself. Heavy items are physically demanding and potentially dangerous to lift and move. But professional movers are trained and experienced in handling heavy items. They use the necessary equipment and techniques to do it safely. Some of the tools and equipment that reputable Idaho moving companies use to handle heavy lifting include dollies, straps, and moving pads.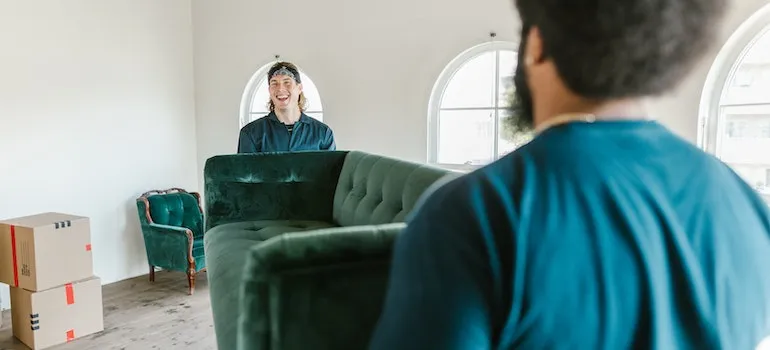 By handling all of the heavy items, professional movers will save you from having to do it yourself. They will also ensure the safety of your belongings and prevent any potential injuries or strains on your back. This makes the moving process much simpler and less stressful.
Keep your home safe and your move simple by hiring quality movers
Professional movers protect your home and belongings during the moving process. They have the necessary tools, equipment, and techniques to safely pack, load, and transport your belongings. This includes using protective materials, such as bubble wrap and packing peanuts, to ensure that your items are secure during transport. They also have experience handling different types of items, such as fragile antiques or large appliances, and know how to handle them with care. That doesn't only make moving interstate simple but also much safer.
In addition to protecting your belongings, professional movers also take care of your home during the moving process. They will take precautions to prevent any damage, such as using door jamb protectors to prevent scratches or dents on your doorways. Movers will also clean up after themselves, making sure to leave your home tidy and in the same condition as when they arrived. Our long distance movers in Boise have the experience, skills, and means necessary to keep all of your belongings safe. Both the ones that you are moving as well as the ones that are staying behind.
Professional movers make moving interstate safe by taking good care of your home. They will make sure that nothing gets damaged throughout the relocation process. By hiring a professional moving company, you can have peace of mind knowing that your belongings and home are in good hands.
Professional movers simplify interstate moving by packing your belongings
Professional movers offer packing services to make moving interstate simple and reduce stress. They bring necessary packing materials, like moving boxes, bubble wrap, and packing peanuts, to your home. Movers carefully pack your belongings to ensure they stay safe and secure during the move.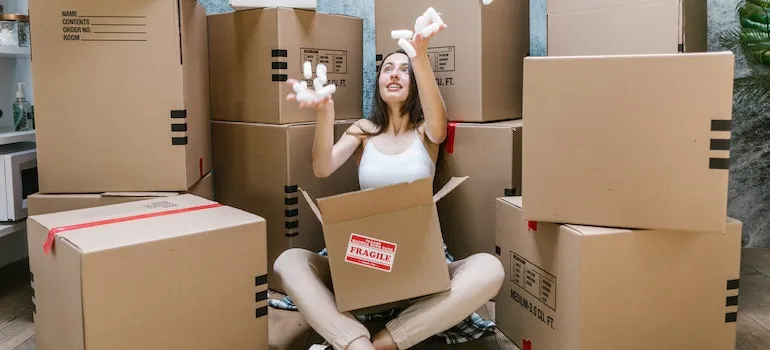 Professional movers have experience packing different types of items and know how to wrap and protect them properly. They can also help you organize your belongings and decide which items go in which boxes. This saves you time and ensures your belongings arrive at your new home in the same condition you left them.
If you're looking for moving boxes Boise locals recommend, professional movers can provide them for you. They typically have a variety of sizes and types of boxes to choose from, so you can find the perfect ones for your needs. You can trust that professional packing services and moving boxes from a reputable company will protect your belongings during the moving process.
Experienced professionals will make moving interstate simpler by handling the transportation for you
Move interstate on your own and you'll have to drive the moving truck. This can be tough, especially if you lack experience navigating a bulky vehicle. But professional movers handle the transportation for you. Their experienced drivers will safely transport all your belongings to your new home, navigating busy streets and narrow roads with ease. With interstate moving service you don't have to worry about a single thing. Professional movers have access to large trucks designed for long-distance moves. These trucks have plenty of space for all your belongings and safety features to protect them during transport.
In addition to transportation, professional movers handle the logistics of the move. They coordinate pickup and delivery and can provide storage solutions if needed. They work with you to determine the best route and timeline for your move, ensuring everything goes smoothly. Hiring professional movers makes the transportation process simpler and less stressful. Trust your belongings to them and focus on other aspects of the move.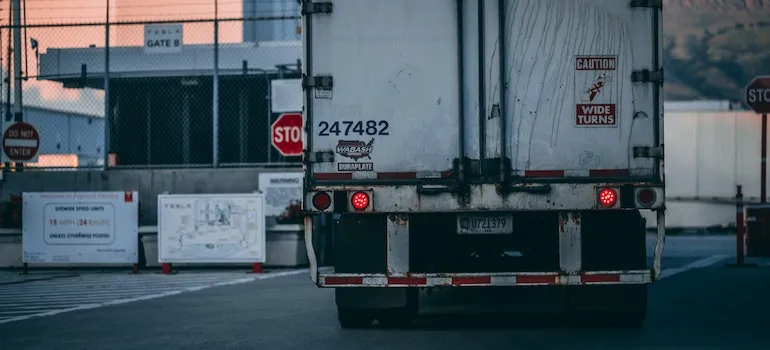 Moving insurance provides you with peace of mind
Accidents can happen during a move, and it's important to have insurance in case something goes wrong. Moving insurance is very important and only the best moving companies are able to offer it. Professional movers typically offer insurance to protect your belongings during the moving process. This gives you peace of mind knowing that your possessions are covered in the event of any damage.
Make moving interstate simple with Peasley Moving & Storage
Peasley Moving & Storage's interstate moving services are unmatched by any other moving company in the Treasure Valley. For over 130 years, we've worked to make moving a simple, pain-free process. From the get-go, the Peasley team is here to answer your questions about moving, identify a timeline, and uncover what services you'll need. Whether you just need our help driving the moving truck, or are looking for a full-service move, Peasley is dedicated to providing a top-tier experience every step of the way. We make moving interstate simple, affordable, and time-effective. To get started with Peasley Moving & Storage, contact us today.

Everyone from the packers to the movers were awesome! They were all very professional and showed up when they were supposed to. would definitely use them again.
Let our team put together a comprehensive moving plan for you. Complete our simple free quote form or contact us at 1-208-375-0961.