Guide to storing water sports equipment
Making use of water sports equipment all year round is not something that most Americans can do. If you don't live coast side or too far up north, the water sports gear you have is likely to clutter your home during the cold months. However, storing water sports equipment, depending on the type, can prove challenging. Of course, one of the first and foremost tasks is to find the appropriate self storage solution. Additionally, you will have to prepare and plan a lot of packing if you want to preserve your equipment for next season as well. To help you in ensuring the safety of your property, Peasley Moving & Storage Boise has prepared this small guide. Keep reading to learn more about it.
It all depends on the type of gear you own
Water sports equipment is a broad term. There are literally thousands of different items that could fall under that category. And their numbers grow each day. On the other hand, water sports are a popular thing. So a lot of people own some type of water gear. Of course, there are professionals who own high-class equipment worth tens of thousands of dollars. While on the other side, we have individuals who own some type of water sport toy that helps them to have fun and enjoy their summer vacation, for example. Naturally, there are many more amateur users than there are professionals. And as professionals mostly know how to handle their gear we will mostly focus on regular people. We will show them how to find appropriate storage units Boise Idaho. And how to prepare and pack your water toys for storage.
Storing water sports equipment can be difficult so why don't you hire professional help?
The first thing that you have to do when storing water sports gear is to think about your options. You could organize this whole process on your own. This means that you will do preparation and packing on your own. That is a cheaper option, which is perfect if you have some small or simple piece of equipment that you need to handle. On the other hand, If you have something large and complicated to handle, you might want to ask for professional assistance.
For example, you could hire moving services Boise ID to prepare and pack your gear and to move it to the storage. By investing a small amount of money you are removing a heavy burden of your back. If you, however, decided to do everything by yourself here are the things that you will need to do.
Find a good place to store your water sports equipment
The most important part of storing water sports equipment is to find an appropriate storage space. Of course, keeping your items at your home is the most convenient solution if you have a suitable storeroom. If not, you will have to rent a self-storage.  Unfortunately, finding good full-service self storage Boise is not easy. So you will probably have to do some online research before you find one. Once you locate a storage facility that looks promising, pay them a visit. You will have to check a few things before you decide to trust them with your valuable gear.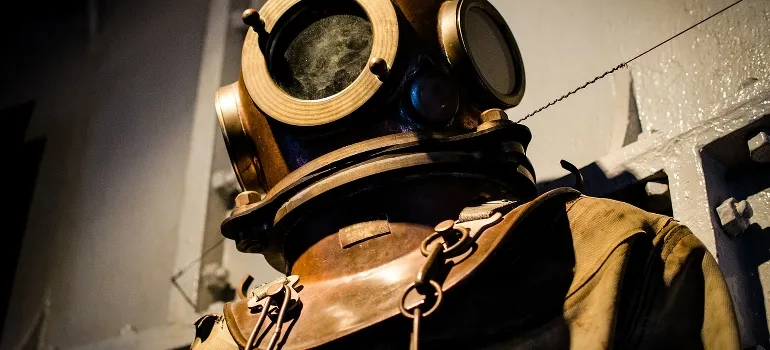 How to determine whether a storage facility is good or not
When you go for a visit, pay close attention even before you get inside. Does it look well maintained and professional? Is it clean? Does it look secured enough? Do they have a fence, surveillance cameras, security guards? If you are storing your water sports equipment there, they must have high-level security. Once you get inside, check the hygiene, and overall state of the facility. Use your nose. If they have moisture issues, you will be able to smell it. In your storage unit, check the walls for signs of mold or moisture. Chipped off, blistered, or swollen paint, black or yellow areas. If you find any of this, turn around and leave.
Also, make sure to inspect the overall sanitary conditions. Ask the management but also try to see if there are rodent bait stations deployed around the facility. Every storage facility is exposed to pest issues. It is just a matter of whether they treat the problem properly or not. If everything looks to be ok, then all you have to do is pick the right size of your self-storage and decide on the payment plan.
Prepare your water gear
Now that you have found your perfect storage, it is time to prepare your water toys. Of course, how you will approach this depends on the type of equipment you own. That is why we recommend that you check your instructions manual. There you will find a section about proper care and maintenance. Nevertheless, your gear has to be dry and cleaned of every dirt and debris. If you are storing something big like a swimming pool, drain your pool, clean it, and let it dry for a couple of hours in the Sun. If your gear is clean and dry, you can start thinking about packing it.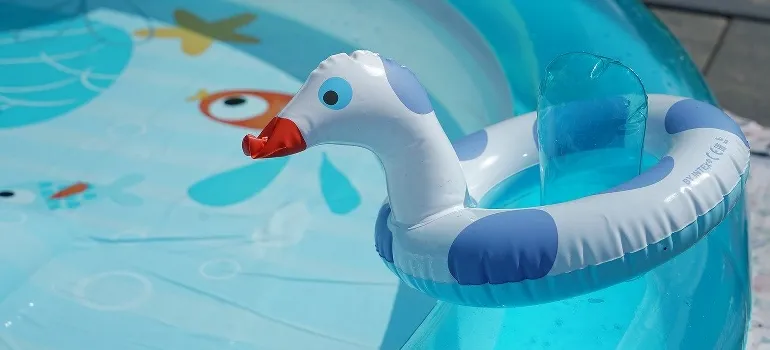 Packing water sports equipment
Of course, the best way to pack your sports water equipment is to use the original packaging. Unfortunately, not many people keep the box after unpacking. If you haven't saved your packaging, you can try to imitate it. Still, no matter how you decide to pack your gear make sure that the moisture, dust, and pests can't get to it.
If you find a good storage everything will be easier
Depending on the type of gear, storing water equipment can be a challenging task. However, the most important part is to find the appropriate storage. If you find a good place to keep your water gear even bad packing will not be a problem.

Everyone from the packers to the movers were awesome! They were all very professional and showed up when they were supposed to. would definitely use them again.
Let our team put together a comprehensive moving plan for you. Complete our simple free quote form or contact us at 1-208-375-0961.