Guide to storing power tools
Collecting power tools comes with many benefits and some drawbacks. These tools are really useful and can make your life much easier but storing power tools can sometimes be an issue. There are several ways you can go about this, the easiest being renting out a storage facility Boise ID. If you can rent one in a location that is easy for you to access, this might be your best option. If you have a place like a shed or a shack, you can store them there as well. In either case, you will want to properly prepare them for storage. This article will serve as your guide for properly preparing your tools for storage.
Useful tips for storing your power tools with ease!
The first thing you need to figure out is how much you expect you will be using each tool. You want to place the tools that you use the most at the most convenient, and approachable, location. Put them in the front, where you can easily access them. Other tools, that you use rarely, you can place in the back of your storage solution. Other than that, you may wish to invest in some sort of protection for your tools. Every company that offers storage solutions, such as Peasley Moving & Storage Boise, can also offer you specific advice for storing your power tools. Never be hesitant to ask if you wish to know more. Knowledge is power, after all. Well, power is power but you get my meaning.
Important things to do before storing your power tools
Here are the things that you want to do before you store any of your tools:
Damage inspection
Clean every part thoroughly
Dry them out before storing
Coat tools
Damage inspection
First off, you need to assess and evaluate the condition of your tools. If there is a leak, or rust, anywhere, you will wish to sort it out before storing it. Every damage that your tools have prior to storing them has the potential to multiply even in storage. So make sure that your tools are in optimal condition before storing. Even if you can't repair the damage, you will be able to figure out the best way to protect your items. Do this for all the power tools that you have, even if you are using storage pods Boise for packing them. This way, you will ensure that all of your tools will work after you take them out from storage. It always pays to be prepared.
Clean every part thoroughly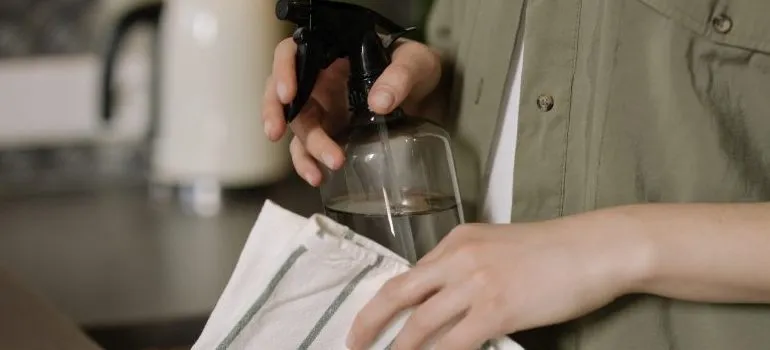 You will also want to make sure that your power tools are as clean as they can be. The best option is to dismantle them into parts and to clean each part separately. Again, if you are unsure of how to do this, ask experts about it. You don't want to ruin an expensive piece of equipment due to a lack of knowledge. You can also give them to professionals for cleaning. However, cleaning your power tools is something you want to learn at some point. It will save you a lot of money in the long run, and your tools will always be in optimal working condition. It literally pays off to learn to do it.
Dry them out before storing
The greatest enemy of any power tool in storage is humidity. It can wreak serious havoc with your power tools and you want to avoid it at all costs. Therefore, you need to have your tools as dry as possible. The same goes if you need to relocate your power tools across long distances. When considering interstate moving and power tools, you need to remove humidity from the equation. All in all, inspect your equipment thoroughly and remove any moisture that you see. Simple as that.
Coat tools
Another great way to keep your tools in optimal condition is to coat them with protective material before storing them. This varies from tool to tool so before you do so, figure out which coating will work best with a specific tool. There are plenty of products on the market for this purpose and you should not have any issues finding the perfect solution for each tool. Do note that coating your tools is most effective if you plan on storing them for long periods of time. If you are going to take your power tools from storage on a weekly basis, you may wish to skip the coating part, as you will need to reapply it constantly. Nothing wrong with it, though, but it can be a bit work (and cost) intensive.
How to prepare for storing your power tools at home?
If you have a home storage space, you can enhance it by acquiring:
Storage cabinet
Storage rack
Moving boxes and plastic bins
All of these will make storing your power tools a lot more convenient, as well as easier. Slap some labels on every cabinet, drawer, bin, and box, and you will be able to always know where everything is. Of course, you will need to return them to their proper places after you're done with them. Having these items in your home will also make storing and organizing of your more mundane tools a lot easier.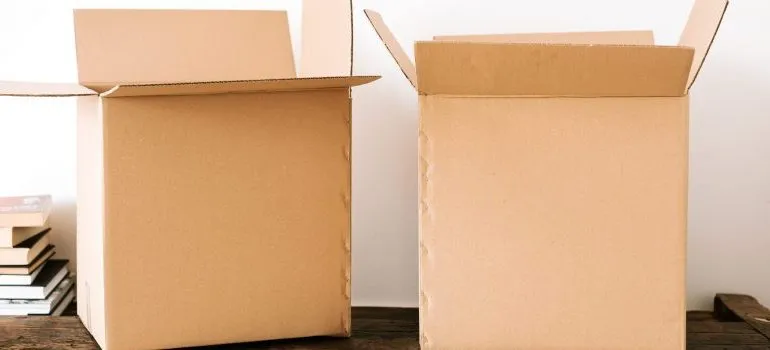 Additional tip – Do not leave your tools on the ground
Finally, here's something that you most likely already know but it is really important. Never, ever, leave your power tools on the ground for extended periods of time. Don't place them on the ground altogether, if you can avoid it. Yes, it is convenient but it simply invites disaster. Use your power tools with care and they will serve you for long years to come.

Everyone from the packers to the movers were awesome! They were all very professional and showed up when they were supposed to. would definitely use them again.
Let our team put together a comprehensive moving plan for you. Complete our simple free quote form or contact us at 1-208-375-0961.