Guide to storing industrial machine parts
Storing industrial machine parts requires a good plan, a suitable warehouse, and experienced Idaho moving companies that will help you move your equipment. Naturally, depending on the warehouse conditions, the configuration of your parts, and their size, you might need to consider applying appropriate packaging to preserve your items as much as possible. In this article, we will take a look at how to find a good warehouse and how to prepare for storing industrial parts properly.
First, answer a few questions
Before you start searching for industrial storage there are some questions that need to be answered. And only after you answer those questions and determine exactly what you need you can start searching for industrial storage.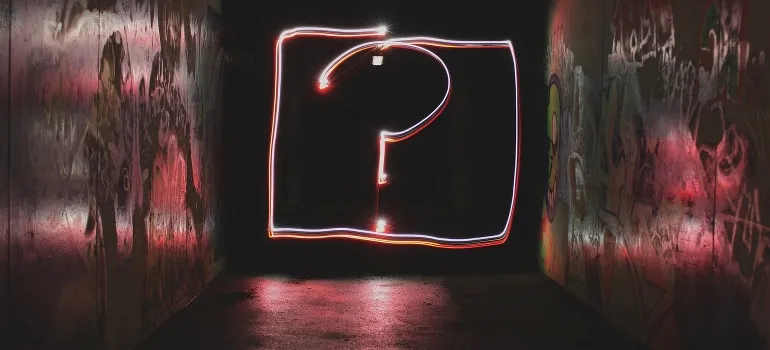 How much storage space will you need?
Of course, the first question is regarding the size of your equipment, which draws a question of the space you will need to rent. Take a good look at your parts, count them, measure them, and try to figure out how much space you will need to store them all. If you cannot figure out this on your own, you can contact a storage facility near you and ask them to give you their space estimate.
Do you have a proper plan in order to move your industrial machine parts?
The following question you need to answer is concerning the weight of your industrial machine parts and how will you move them to storage. Do you have the means to transport them on your own, or you will need to hire heavy equipment movers to give you a hand? Remember, to move heavy machine parts you need an appropriate vehicle, moving dollies, forklifts, loading ramps, and a few pairs of hands. Moreover, you need to know how to maneuver heavy equipment, and how to secure them for transport.
For how long do you plan to store industrial machine parts?
How long do you plan to keep your industrial machine parts in storage? Are you looking for a long term solution? Or you will need to access those parts daily, take some out, store new in? This is an important thing to consider before you decide on the type of commercial storage you want to rent. If you do not need daily access maybe you will be able to find a cheaper solution that is maybe outside your city bounds. Naturally, the time your parts will spend in storage inevitably draws another question and that is the packaging.
How will you protect your parts?
If you are storing industrial machine parts long term, you will need to provide them with proper packaging. If we are talking about smaller parts, you can use appropriate plastic wraps and cardboard boxes. Or if you are planning to store some bigger parts, you can consider hiring professional custom crating services.
How to find an appropriate warehouse
Once you have all your requirements set, you can start searching for a suitable storage facility, heavy equipment movers, and packaging professionals. Of course, first, you need to determine where your industrial parts will be stored. Unfortunately, finding a good storage facility is not easy these days. And you will have to do a lot of research and footwork if you want to make sure that your expensive parts will be stored properly.  First, naturally, you need to locate a few storage facilities that offer enough space to cover your needs. Once you find a few companies, contact them, and ask for their rates. Next, even though you saw their space online, and they told you how good they are over the phone, you will need to look at things with your own eyes. That is the only way to ensure the safety of your equipment.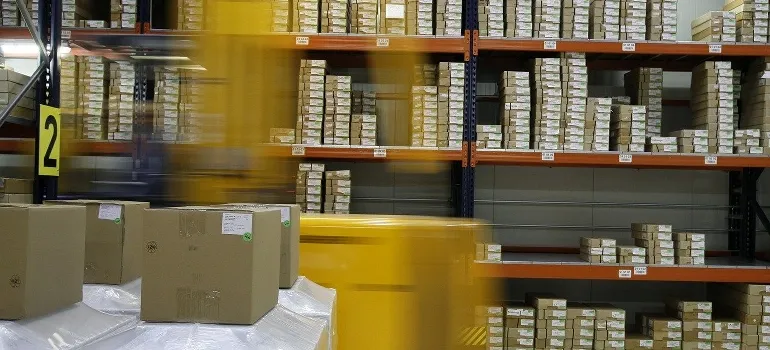 Things to pay attention to when choosing a storage
There are a few things that you need to pay attention to when choosing good storage for your industrial parts. Those are:
Overall state of the facility
Moisture issues
Security
Is the storage well-maintained?
The first thing that you should pay attention to when visiting a warehouse is the state of the facility. Does everything look well maintained? Is it clean? No signs of crumbled walls, broken windows, or roof leaks? You do not want to trust your items to a place that is about to fall under its own weight.
If everything looks neat, pay attention to signs of moisture. Can you smell the mold in the air? Can you see wet stains on the walls or blistered paint? Industrial machine parts are very sensitive to moisture. If you want them to survive long term storage it has to be in a place without moisture issues.
Make sure that they have proper security
Pay attention to safety as well. A safe storage facility needs to have a fence, security guards, 24-hour surveillance, an alarm system, or some combination of those. Your industrial machine parts are probably not the prime target of thieves. But still, why would you risk, if you can find a warehouse that has proper security installed.
Hire heavy equipment movers if you do not have the proper means to move the parts on your own
Once you find your storage facility you need to think about how to get your machine parts there. Of course, the best way to do it is to hire heavy-lift movers and let them move them for you. Or you can try to do it on your own. But as we already said, you need to have some things to do it successfully.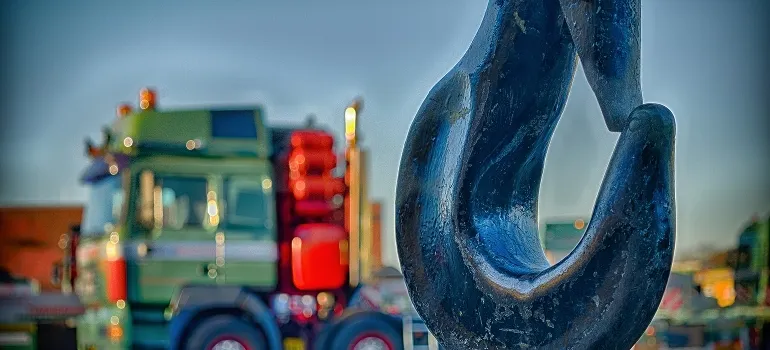 Use appropriate packaging
Finally, make sure that your items are well packed. If you are storing smaller parts use bubble wrap, packing tapes, and cardboard boxes to pack them. For bigger parts, you can use bubble wrap sheeting to cover them. Or call a professional crating service to build a custom crate that will protect your items no matter how big they are.
Stick to our guide and you will have no problems with storing industrial machine parts
As you can see storing industrial machine parts requires a lot of thinking, researching, and physical work. Still, it is not something that is too complicated to do. Especially if you follow our guide and give us a call in order to get proper assistance.

Everyone from the packers to the movers were awesome! They were all very professional and showed up when they were supposed to. would definitely use them again.
Let our team put together a comprehensive moving plan for you. Complete our simple free quote form or contact us at 1-208-375-0961.