Guide to relocating a corporate mailroom
Relocating a corporate mailroom can be a complicated process that needs to be handled carefully, strategically, and by professionals. If you are preparing to move your company and you are wondering how to handle this room specifically, Peasley Moving & Storage has prepared a small guide that will guide you through the process. Do not worry, if you follow our guide, your mailroom will be ready and operating at your new location in no time.
If you want to move your business in the shortest amount of time possible you need to prepare for it well
The first and most important thing to understand when moving your business is that it can take a lot of time to do it. Especially if you want to do everything properly and by the book. Therefore it is crucial to start your preparations as soon as possible. Maybe even a few months before the move. We all know that time is very important in life, in business particularly. If you prepare everything and you do it right, the relocation process itself should not take more than two days. This means that you can finish your relocation during the weekend and continue with your work without losing a day.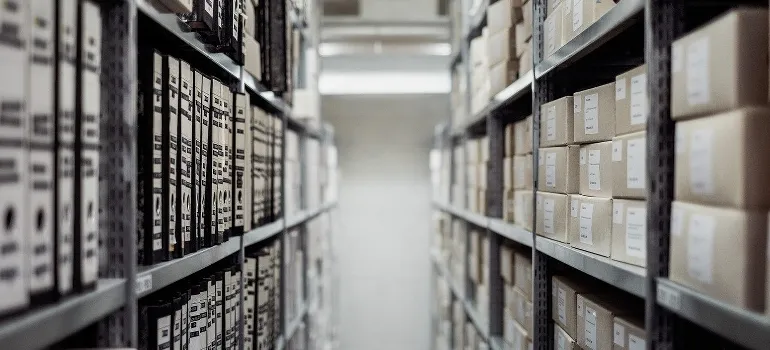 Prepare a moving plan that will help you relocate a corporate mailroom quickly and efficiently
Preparation is crucial when moving a business, so start by preparing a moving plan. Gather all your decision-makers in your company, set a meeting, and figure out how you will do this. Will you hire full-service commercial movers to do everything? Will you do a part relying on your workforce? Or you will do everything on your own and hire movers only for basic transport? Also, think about whether you will need some special services for lifting a safe for example. Or maybe you will want to rent business storage to keep your outdated papers and documents. A relocation plan is crucial if you want everything to go smoothly. Therefore prepare one before you continue on.
Talk to your financial department and make a moving budget
Relocating a business can be a costly endeavor. Especially if you are relocating a corporate mailroom as well. Naturally, companies cannot allow themselves to waste money therefore it is important to set a moving budget that will help your company to stay within some limits. Talk to your financial department, present them with your moving plan for hiring movers, and renting a heated storage Boise and ask them to form a financial plan accordingly. Once the budget is ready you can start dealing with your corporate mailroom.
Form a team of your most trusted workers and let them sort and handle your important paperwork and documents
As we mentioned above, you have several options for moving your business. Hiring full-service commercial movers Boise, splitting the work with your movers, or doing most of the work on your own. Still, even though hiring a full moving service is the best and most convenient way to do it, hiring movers to handle your corporate mailroom and paperwork is not something that is recommendable.
A corporate mailroom contains a lot of papers and documents and only you and your elected employees will know how to handle them properly. Therefore, it is important to form a team among your workers and let them handle the papers. Naturally, this team should consist of workers that are already working in your mailroom and your most trusted employees. So be very careful who is going to do this.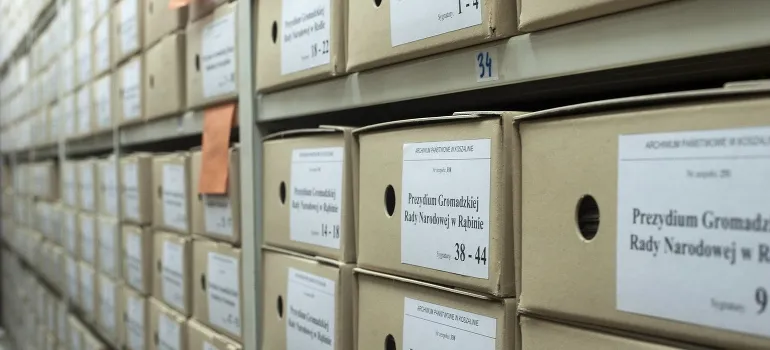 Prepare proper packing materials to preserve your important paperwork
Once you form a team that will handle the paperwork, you need to prepare packing materials. First, of course, you need to determine how many boxes and folders you will need for this. And to be able to do this properly you will need to go through those papers and destroy those that you do not need anymore. Packing unnecessary paperwork means wasting money so make sure that you do this before you prepare document-sorting boxes, paperwork organizers, file totes, and similar. If you do not know where to get those, ask your movers to provide them for you.
Prepare two piles of documents
Before you start packing your files, it is important to sort everything so nothing gets mixed up. Determine a way in which your workers will do this and sort everything before packing. Naturally, make sure that your important files and documents are protected, and make sure that every box and folder are clearly labeled.  That way you will have no trouble finding what you need after the move is complete. After you pack everything you need to make two piles. The one that is going to your new office and one that will be going to your storage.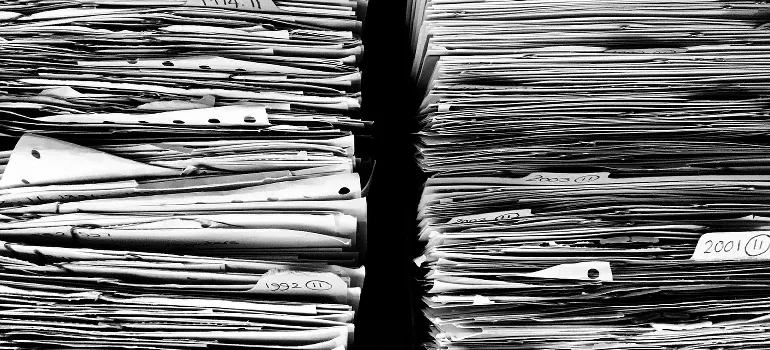 Get rid of the items that won't fit into your new office
And that is it as far as your part of the work is concerned.  Now you need to let your commercial movers into your corporate mailroom and let them handle your computers, furniture, and other assets. Of course, you always have the option to decide to remove part of your items. But it all depends on whether they can fit into your new space. If you want you can decide to sell your furniture to a used furniture retailer, earn some money, and use it to cover the cost of new furniture.
Relocating a corporate mailroom is complicated because of the great amount of paperwork
Relocating a corporate mailroom is a complicated task only because of the great amount of paperwork that you need to handle. However, if you have reliable workers this job can be done quickly and efficiently. The rest, of course, is up to your choice of professional local movers Seattle.

Everyone from the packers to the movers were awesome! They were all very professional and showed up when they were supposed to. would definitely use them again.
Let our team put together a comprehensive moving plan for you. Complete our simple free quote form or contact us at 1-208-375-0961.