Guide to moving from Star to Boise
If you decided on moving from Star to Boise, you might think that it will be easy since the distance between them is not great. And that would be wrong. Regardless of the distances involved, a moving process is still stressful and will require much effort on your part. Most people choose to hire movers Star ID for their relocation needs when moving to Boise. The reason for this is that preparing for the move requires you to accomplish so many tasks that you will not have the energy to carry heavy items around, loading and unloading the truck, and so on. If you want to have an easier time moving, then you will need to know how to properly prepare for it. And that is exactly the main topic of this article.
Moving from Star to Boise – how to prepare?
Here is what you might want to consider doing:
Create a timeline and a moving checklist
Hire professionals
Gather necessary packing supplies and moving boxes
Pack seasonal items early
Transfer utilities
Ask your friends and family for help
Create a timeline and a moving checklist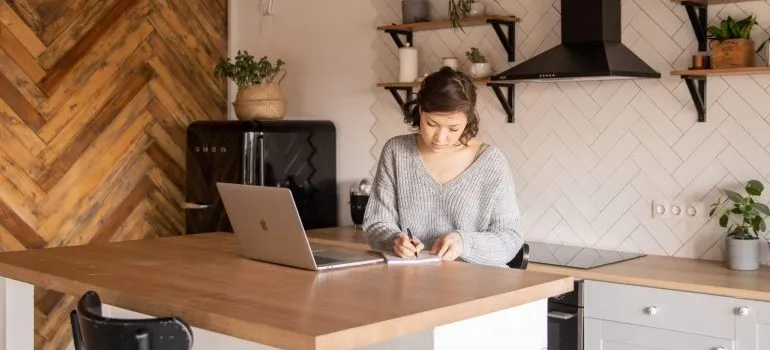 Moving to another home requires serious adjustment on your part. Your life can't simply stop because you are relocating. That is why you need to figure out when is the best time for you to deal with the necessities that the moving process invokes. Simply put, you will need to create a timeline for the events to come. If you are hiring professional movers Boise area, which we will get to in a bit, you will want it to be near the start of the timeline. You may also need to coordinate your move with other members of your household, which may complicate things. That is why it is best to have everyone "on the same page", knowing what to do when.
Another really important item is the moving checklist. This handy little document needs to contain every single task that you need to do or have already completed. The best way to populate the moving checklist is to write a task down as soon as you think about it. The complexity of the task does not really matter. If it needs doing, it goes on the list. This way, you will be able to better spread the workaround. You will also know exactly what is left to do. If you don't really want to be jotting down every single task, there are some printable moving checklists that you can use. They are inferior to what you can create on your own but are a great help in a pinch. Having either one will make the whole process a lot easier.
Hire professionals when moving from Star to Boise
Depending on the number, weight, and volume of your belongings, you may need to enlist professional help. If you are moving with only a few items that you can easily transport in a few trips back and forth, you don't need to bother. But if you are moving an entire household, or have special items (such as a piano) it is in your best interest to contact professionals. If you need to transport a piano, for example, your best bet is to contact piano movers Boise for the job. Don't underestimate the scope of a local move. Hiring a moving company is usually the best idea.
If you do decide to go with movers, try to book their services as soon as possible, especially if you are moving in the summer. Movers are usually quite busy at that time and their availability might be less than ideal. By booking early, you will ensure that you get the date that you want. You may also qualify for a discount! In any case, start by asking for a free quote, to have a frame of reference for how much your move will cost if you do hire them. Local moves are not expensive as long-distance ones and it might be in your best interest to at least inform yourself of the price. You can never go wrong with considering multiple options.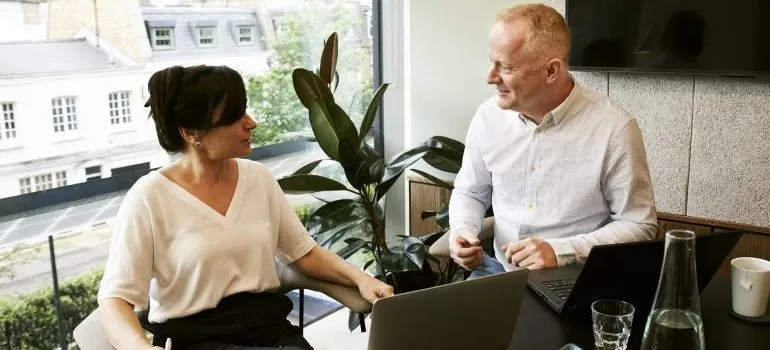 Gather necessary packing supplies and moving boxes
Regardless of whether you are moving on your own, or having movers transport your belongings, you will need packing materials and moving boxes. The cheapest way to obtain these is to visit your local stores. Ask them if they have some boxes they are willing to send your way.
Most of the time, you will be able to acquire a box or several from each store. Alternatively, you can purchase them from your movers. As for the packing materials, you can try to find people that have recently moved into your area and asking them if they have a surplus. They will usually have something you can buy at a much lower price than usual.
Pack seasonal items early
The best way to make sure that you have time when it really matters is to do some of the work early. Pack all the items whose season is long gone as soon as you can get around to it. Doing this early will not rob you of any convenience as you will not be using those items anyway.
Transfer utilities
Make sure that you transfer your utilities on time. You don't want to end up in a home without electricity, gas, or any other must-have. The process itself is not complicated and it can usually be done online but some utilities will require you to go somewhere and sign something. Contact every company and see what you need to do to accomplish the transfer.
Ask your friends and family for help when moving from Star to Boise
Every move is easier if you have a couple of pairs of extra hands. Contact your closest and ask them if they are willing to lend you their aid. Most of the time you will not even need to ask. They will offer their help as soon as you tell them that you will be moving. Don't discount the offers for help, there is plenty of work to go around.  Having a close friend or a family member with you will make the process a lot more enjoyable.

Everyone from the packers to the movers were awesome! They were all very professional and showed up when they were supposed to. would definitely use them again.
Let our team put together a comprehensive moving plan for you. Complete our simple free quote form or contact us at 1-208-375-0961.