Guide to moving from Meridian to Bend OR
Moving is always a great challenge for every person or family. No matter whether you are moving locally or from one state to another, it is never easy. If you decided to move from Meridian to Bend, then you should create a guide to make your relocation easier. But since you will be moving to Bend, Oregon you certainly have many questions about it. People who moved here recently say that this is a popular and quickly growing place for all walks of life. For those who would like to escape the city bustle and hustle, Idaho moving companies can help with safe and quick relocation. But it also takes good preparation and dedication for one to be able to move properly. In addition, you need to discover more about the place. So, read this article and discover all about moving from Meridian to Bend OR.
What do you know about Bend OR?
The fact that not many people do not know is that people who visit Bend usually choose to live here. Nice weather, more than 300 days of blues skies, and the beauty of the Cascade Mountains make the impression of living here is just like being on vacation. The place is only three hours away from Portland. It quickly became a 'go-to' place for those moving from the crowd of the big city. Meridian movers have hands full of work when it comes to moving people to Bend, Oregon. It also has an access to world-class outdoor recreation. Apart from great nature and activities, there are several job opportunities. Also, families with children will have great higher education opportunities. The popular industries here are healthcare, tourism, and the brewery scene. Finally, the costs of living are tempting as well.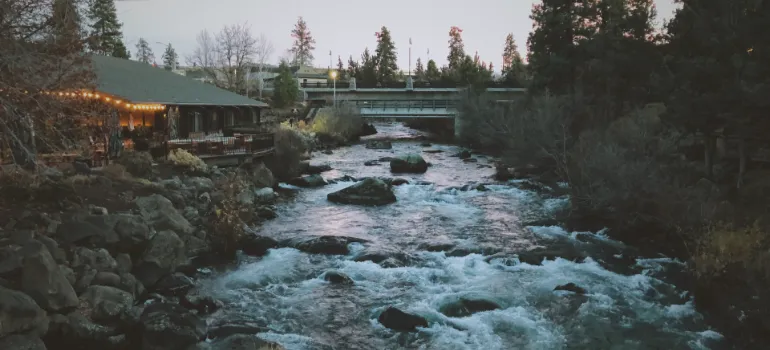 Start preparing for moving from Meridian to Bend, Oregon
Moving preparations are not an easy task to handle. It is important to start with moving preparations at least eight weeks in advance. Take time to sit and discuss with your family members what will be the perfect time for you to move. Spring is a perfect time for relocation, but also remember that Idaho moving companies can be pretty busy during this period. After you set up a precise moving date, the best would be to start with your home downsizing.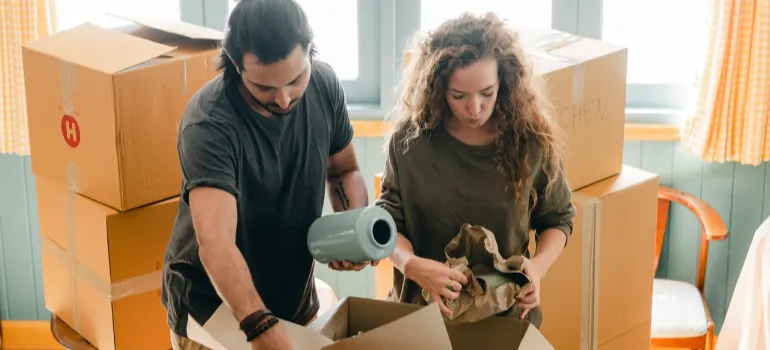 Remember that Bend has all four seasons so plan to pack your clothes accordingly. But be fair to yourself when it comes to packing. There is no need to pack the items that you will not use after moving. It will just take up too much space in your new home. Plus you will pay for its transportation.
Get the right packing supplies
Once you start with home downsizing, you will realize that packing will be a serious process. No matter if this is your first or fifth move, creating piles and piles on the floors can be pretty nerve-wracking. We recommend that you get the moving boxes of all sizes and shapes that you might need before you start packing. In addition, there will be plenty of sensitive items which you will need to either pack later or store somewhere temporarily. Since these can create even greater clutter, it would be nice to use temperature controlled storage Boise. Using storage is a great option since you can put all the fragile goods there which can wait for movers to come and pick them up when loading starts. If you need any particular packing supplies for a storage unit, you can ask your movers to provide you with them.
Moving day is getting closer
Since the moving date is getting closer, you can become more anxious. But please do not worry, just stick to your moving schedule. In addition, try to think about the beautiful nature and the great scenery where you will be living in Bend. But until that moment comes, you need to make sure that your residential move goes smoothly. For this reason, we recommend that you contact your friends to help you with packing. Things would be much easier if you have company to handle packing. When it comes to kitchen appliances, make sure to disconnect all the cables, clear the fridge and stove from any dirt, and make them ready for packing. In addition, if you do not feel safe or capable of handling large furniture, ask your movers to do this for you. The price will be higher, but you will not worry about hurt and damage.
Other things to do when moving from Meridian to Bend OR
With so many tasks on the schedule, it is easy to forget something. Therefore, do not forget to inform your utilities that you will be leaving soon. In case you are moving in the middle of the month, inform about the cut-off on time, so you do not need to pay bills for the whole month.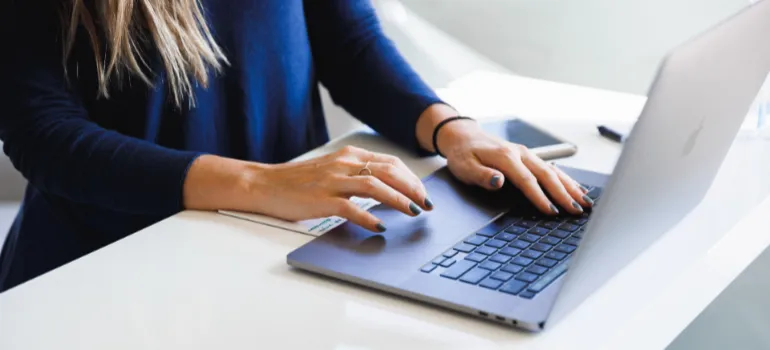 Also, remember to set up an essential box that you will use on the relocation day and also afterward. If you do not have one, you can find it on Amazon. It would be necessary to change your address as well. Do not forget to inform all your business partners that you will no longer be at the same address. You can apply for the address change on the United States Postal Service's website. Finally, go around your home and check if you missed doing something.
Moving from Meridian to Bend OR is not an easy thing to do. No matter whether you will soon start a new life in a quiet and beautiful place, you need to prepare and make everything work. It is important to learn about the place you will be moving to. Also, finding a reputable moving company is a must. Movers will help you manage everything you need so this becomes a move to remember. Also, you can ask some of your friends for external help. Packing together will make the whole process much easier, and even more fun. Just think about a new life that is about to start in the beauty of Oregon.

Everyone from the packers to the movers were awesome! They were all very professional and showed up when they were supposed to. would definitely use them again.
Let our team put together a comprehensive moving plan for you. Complete our simple free quote form or contact us at 1-208-375-0961.