Guide to moving from Boise to Southern California
Are you thinking about moving from Boise to Southern California? If you are considering such a big move, it would be advisable to hire reliable movers such as Peasley Moving & Storage. You need to be well-prepared and informed about your upcoming move. Thus, we have gathered all the information you might need. The Golden State is an exciting and fantastic place to live and work with an abundance of opportunities. So, let's prepare you for the move of your lifetime. 
Life in California – a dream of many people
South California is a dream destination for many people. It is not surprising that this is the case. Living by the beach with an ample amount of sunshine throughout the whole year, California's lifestyle is quite appealing. However, life in North California is very much different than life in South Cali. Once you move from Boise you will see that South California is a tropical oasis you will never want to leave. So, what to expect from your new life in the Golden State?
Job opportunities
We must admit that the employment prospect in Boise is excellent, and the unemployment rate is very low, however, the job opportunities in South California are countless. California always had the strongest job market in the country offering opportunities to people in many different industries. If you seek a job in the education sector or in the health care industry, there is great demand for workers. The unemployment rate declines each year, which makes South California an ideal place for finding work. If you want to open a restaurant and run your own business, now is the time to contact interstate movers Boise and move from Boise to South California.
Great weather
While the weather in Boise can vary and you will experience all four seasons, including harsh winters, the weather in South California is gorgeous. If you are moving to South California from Boise you will almost never have a bad weather day. If you are not a fan of cold winter, in South California you will enjoy very mild winters. It is always sunny in Cali and the gentle breeze makes the temperature feels just right. This amazing weather is a reason why many people seek the help of movers Meridian ID to relocate them here and never want to leave.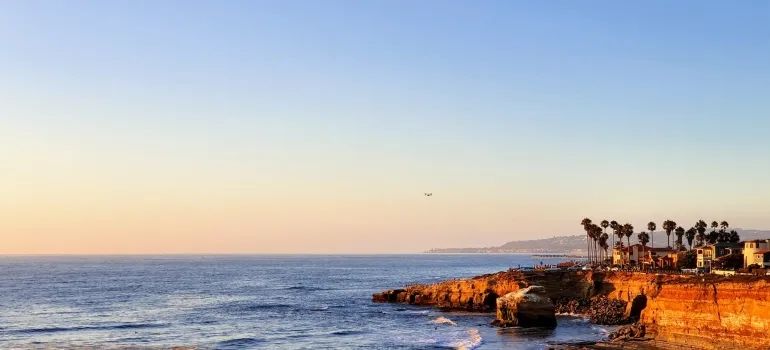 Lifestyle in South California
Lifestyle in South California is all about being outside and this is understandable if you consider the weather. Living by the shore will spoil you from a choice of picking your perfect beach destination. In South California, you can start your day by hitting the beach and end the day hiking in the mountains. You can do all of that without traveling too far and while enjoying the exciting city in between. Since outdoor activities are always available, residents of South Cali have great fitness habits. Unlike Boise, where the cultural diversity is low, in South California you will find people from all over the world. Thus, the lifestyle in South California is highly active, expressive, and artistic.
Delicious food
Once you move from Boise to South California, delicious cuisine will be all around you. You will have a wide range of possibilities when it comes to food. If you prefer fine dining go visit three-Michelin starred restaurants. Also, you can eat at popular fast-food chains or have a quick bite at the amazing food trucks. If you do not feel like cooking, an amazing variety of cuisine is waiting for you. There are baby vegan restaurants as well as authentic cuisine from all over the world. In South California, everyone can find food they like.
Safe neighborhoods and great schools
A great number of people decide to make the Golden State their home for numerous reasons. However, if you want to raise a family, moving here would be a smart decision. South California is a great place to start a family since it is home to some of the safest cities in the United States such as South Pasadena, San Marino, and many others. All these cities are known for having some of the best neighborhoods for raising a family. Plus, the crime rate is very low and residents have a high quality of life.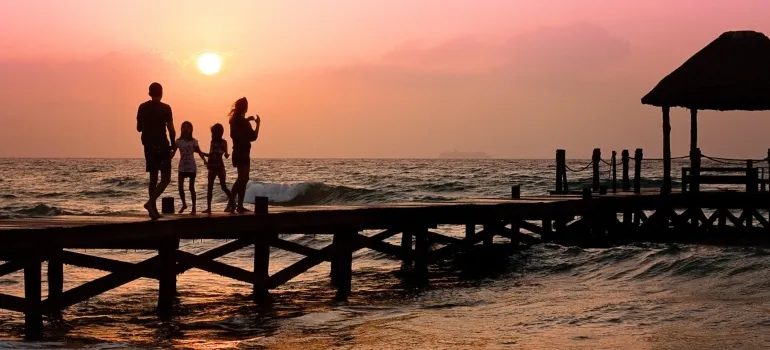 Also, if you have kids and education is your priority, South California is a great state to be. Some of the top-ranked public schools in the country are located here, such as Whitney High School and Long Beach Unified. In South California, you will also find the best colleges and universities.
Best places to live when moving from Boise to Southern California
You probably know that South California is the third-largest state in the United States. Therefore, you need to think carefully about the city you want to live in before you move to South Cali from Boise. Los Angeles is the most famous city and an exciting place to live. Even though the cost of living here is high, the average salary is also high, which makes the city very affordable to live in. Sacramento is also an amazing city to live in, especially since it is growing. It is also a great choice if you want to start a family given that it is very safe. If you opt for San Diego, you will be able to regularly visit beaches, the famous San Diego Zoo, and numerous other attractions. In San Diego, you will find countless job opportunities.
Moving from Boise to Southern California is a big decision to make. However, once you realize what the Golden State has to offer, you will start searching for Idaho storage solutions and prepare for the move.

Everyone from the packers to the movers were awesome! They were all very professional and showed up when they were supposed to. would definitely use them again.
Let our team put together a comprehensive moving plan for you. Complete our simple free quote form or contact us at 1-208-375-0961.