Guide to moving from Boise to Dallas
Moving from Boise to Dallas means moving from a smaller city to a much bigger one. Also, moving from Idaho to Texas means moving into a much more economically stronger environment. You will get many opportunities in this developed state. However, moving by itself is a big project, and moving from one place to a totally different one is an even bigger project. Let us help you prepare well, both physically and psychologically for the big move that's ahead of you. Here are some useful tips and tricks to help your relocation go smoothly. Let's dive in!
Know the difference in prices when moving from Boise to Dallas
If you are moving to a bigger city, you should know that you will also face bigger prices. Whether it's the home cost or the price of living, everything is just more expensive. So, before you begin your relocation with interstate movers Idaho has to offer, let's see how much money you should prepare.
If you are planning to rent a place in Texas, you should know the big price gap you will face. The average rent price in Idaho is $853 and in Texas, it's $1045. You can see that it's a big difference, about 23% difference in price. So, make sure you can afford such a big change before you opt to move.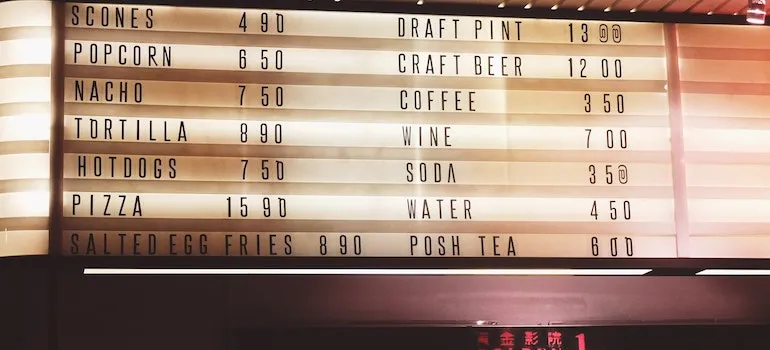 Some important data on price differences in Texas and Idaho
Here is also some data for people who are planning to buy a home after relocating from Boise to Dallas. Prepare to hear some good news! The average house price in Idaho is around $467 000 and that makes Idaho a pretty pricy place to buy houses. However, Texas is far more affordable when it comes to housing with the price of only $276 000. However, it should be noted that prices in Dallas are a bit higher than in the rest of Texas. So, even though the price isn't exactly 40% lower in Dallas, it's still lower than in Idaho and you will save some money if you opt for Texas instead of Idaho.
The average income per capita is also an important indicator of how your life will change after your Boise to Dallas move. In Idaho, people tend to earn around $58 000, and Boise is a great example of that. However, the good news is that in Texas people tend to earn 5% more, which is around $61 000. With such a difference, you might even get a chance to save up a few bucks once your relocation is over.
Some less known facts you will face after moving from Boise to Dallas
The cost of living index shows Texas to be one point below Idaho with 91 to Idaho's 92. Combine that with higher earnings in Texas and you will be able to afford a pretty comfortable lifestyle in Texas.
The unemployment rate is a bit higher in Texas with 5% to Idaho's 3%. However, that doesn't mean there will be no job for you after you move to Texas with movers Boise. Especially since you will be moving to Dallas from Boise. Dallas is a big city and will provide a lot of opportunities for you.
Average sales tax is only 2% higher in Texas, being around 8% to Idaho's 6%. However, what makes moving from Boise to Dallas so attractive is the fact that Texas has no state income tax. It's literally 0% to 6% in Idaho. With such a big relief, you will be at a big advantage compared to living in Idaho.
Let's look at some changes you will face after your Boise to Dallas move
Not all differences are financial. You will see and feel a lot of changes in climate, the political views of people, and many other aspects of life. So, let's see what kind of change you will face after you relocate with Peasley Moving & Storage.
The population is much bigger in Dallas than in Boise
While Boise has around 200 000 people, Dallas is somewhere around 1.5 million. With such a huge difference in the number of people living around you, you will have to adapt a little bit. Your lifestyle will have to change in some ways. For example, renting a house will be much more expensive in Dallas. So, you will probably have to rent an apartment. Also, the nightlife is much more developed in Dallas. You will find nightclubs everywhere. And not just nightclubs. There are many more museums, art galleries, fine restaurants, and everything else that makes a modern city. Prepare for a bit of a shock after relocating from Boise to Dallas since now everything will be at the reach of your hand, unlike how it is in smaller cities.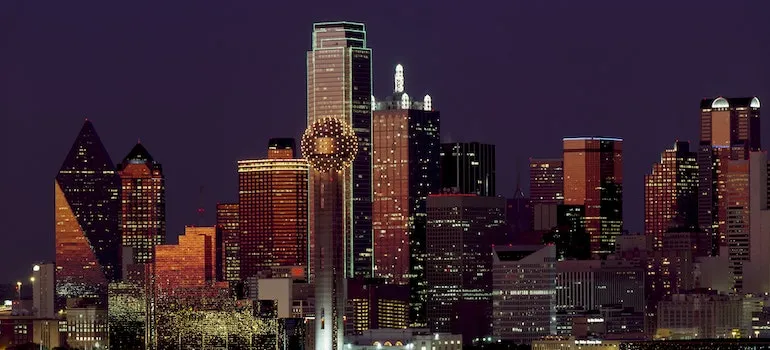 Political structure in Texas and Idaho
While Republicans are dominant in both of these states, one of them has a stronger base of supporters for the republican party than the other. Texas has around 52 points of political leaning towards the republican party and Idaho has around 64. That means that both of these states try to uphold more conservative values and in that way, you will be in the same environment as you were before. However, Dallas is known as a hub of free speech and diversity in Texas. For that reason, a lot of people move there to feel more included. So, prepare that you will meet a much more diverse and inclusive environment once you move to Dallas. All races, religions, and cultures are encouraged to present themselves without fear of being prosecuted here.
Crime is proportionately higher in Texas
While there is more crime in Dallas than in Boise, crime is not much bigger. While Texas is 15 times bigger than Idaho when it comes to population, the crime in Texas is maybe twice the size of crime in Idaho. The crime rate in the state of Texas is around 27 to Idaho's 13. So, if you are worried about safety, there is nothing to be worried about. Dallas is a very secure city to live in.
You will experience a totally different climate
While summers are pretty hot in both Boise and Dallas, Texas is hotter by 10 degrees during this season with 94 degrees to Idaho's 85. If you're into hot weather, you'll love it. Winter is milder in Texas. The average temperature during the winter is around 34 degrees while in Idaho it's about 17 degrees. So, your winter clothes will do just fine once you move from Boise to Dallas. Shockingly, rain is twice as common in Texas than in Idaho. It's really interesting since Texas has this image of a desert state. Texas has almost no snow throughout the year compared to Idaho which has about 47 days of snow per year.
One thing that should be kept in mind is humidity. While temperatures are similar and the difference on rainy days isn't too big, humidity makes all the difference. Most of Texas isn't on the shore and that's what makes Dallas's climate so dry. Humidity is low and you'll be able to feel it on an everyday basis. If you don't have a problem with living in such a climate, Dallas is a perfect place for you. It's a lively inland city made for those who love to take their destiny into their own hands.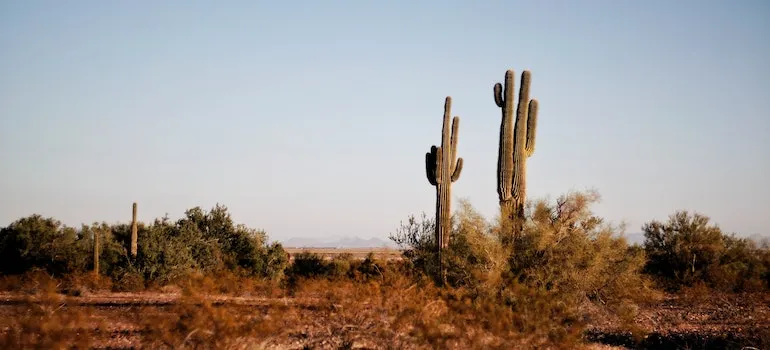 A few tips for a safe and efficient move from Boise to Dallas
While it is good that you know about the place you are about to move to, it's also important that you understand the moving process. It's not too easy so you should make sure you know what to expect. There are a few phases during the relocation you should know about. Let's see what you should pay attention to.
Packing is really important when you want to move well
A lot of people tend to focus on where they are about to move. They spend weeks, if not months researching the city they are about to be living in. However, they tend to forget there are other important ways to prepare for the move weeks in advance. One of them is packing. You should start packing a few weeks before the day of the move. Start buying, packing, and moving boxes Boise has to offer from a well-supplied store. If you start packing on time, you will have no problem on the day of the move. Of course, make sure each box is labeled properly because it will make it easier for you to unpack after the relocation. With sturdy boxes and good movers, your move will go as smoothly as possible.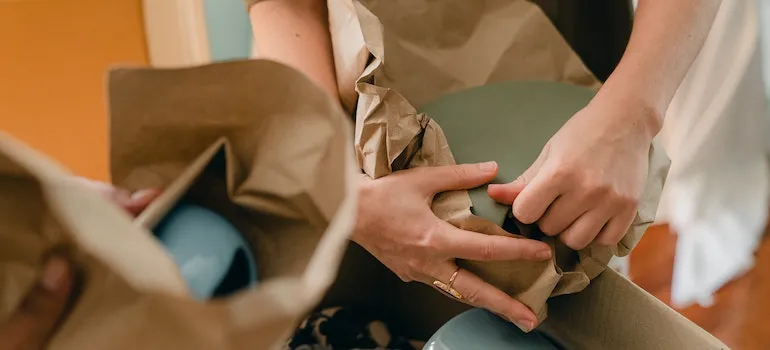 Make sure you get a storage unit if you need it
While packing is important, it's also important to think about space. You need to make sure you either have enough room in the new house for all your boxes and items or that you rent a storage unit. Try not to dismiss storage units as an option, since they are very efficient. You can leave all your possessions that you can't move to the new place in a storage unit and it will be safe there. That will help you declutter and protect your items at the same time. You might also have some more sensitive items. If that's the case, we gladly recommend you rent the temperature controlled storage Boise has to offer. If you have some kind of pottery or fine art, temperature-controlled storage will do the job and keep your stuff intact. A good storage unit can save you a lot of trouble.
Make sure the moving company you chose provides all the services you need
It's a pretty common mistake. People find an affordable relocation company and on the day of the relocation, they are informed that certain items can't be transported because they don't know how. There's a good way to avoid this. You should try to look for specific services a relocator can provide. If you want some fragile china or vintage furniture transported, make sure the relocator can do exactly what you need them to do. People often have beautiful pianos and similar big instruments. If you're one of them, make sure you hire some of the most reliable piano movers Boise has to offer. They will know how to handle your valuable piece of furniture with care. They know how to take it apart and put it back together just the way it was before.
One of your most important tasks will be to avoid scammers
Everyone wants to save money when we have to pay for a service. It's great when you can find a service provider who can give you an affordable price. However, if you see a price that is too good to be true, you should count it as a red flag. Don't fall into a trap of fraudulent moving companies if you want to have a nice relocation. Those guys tend to offer you a price that's just too good to refuse. Once a customer accepts it they either hijack your stuff and ask for a ransom or just steal it. So, don't accept every offer you see on the internet. Be prepared to give a little bit more money for a great service.
How to make sure you are hiring a reliable moving company
Well, it's pretty simple. First of all, it's best if you have some friends or family to give you a recommendation. They won't lie to you and will be more than willing to help you out. However, if people around you don't really have experience with relocations, you can look on the internet. Just make sure that the moving company you are interested in has good reviews from their customers. If a company has no reviews on its site, it might be a red flag and should be avoided. A good company proudly presents reviews from its clients so everyone can see them.
Why can't I do a DIY relocation?
There is nothing wrong with doing this by yourself. However, if you ask anyone who has experience with moving, this should be reserved for local moving. You can ask a few friends to help you out and your local move from one side of the town to the other will be quite cheap and quick. However, moving from Boise to Dallas isn't a small project. You will be moving from one state to another. In that case, it's best to leave it to professionals to do the hard work for you.

Everyone from the packers to the movers were awesome! They were all very professional and showed up when they were supposed to. would definitely use them again.
Let our team put together a comprehensive moving plan for you. Complete our simple free quote form or contact us at 1-208-375-0961.