Guide to coordinating your Idaho commercial movers
..Whether you are relocating your household, office, or your entire business, the moving process is quite a stressful event. But when it comes to moving an office, things tend to get a little bit trickier. There's a lot of planning to do, and you have to be prepared for everything. Of course, the key to any stress-free relocation is to organize as best as you can. Luckily, Idaho movers are here to help you relocate with ease. Therefore, we are going to talk about coordinating your Idaho commercial movers. That way you won't get overwhelmed by all the tasks that a business relocation involves.
Preparing for commercial relocation
As we mentioned above, the key to any smooth moving process is good and timely organization. And what does that mean? It means that you should have a moving plan. You need to be aware of every step that the moving process will involve – from hiring Boise office movers to unpacking at your new location. And furthermore, you need to know the exact time frame in which every task needs to be completed. We're talking about some serious organization here.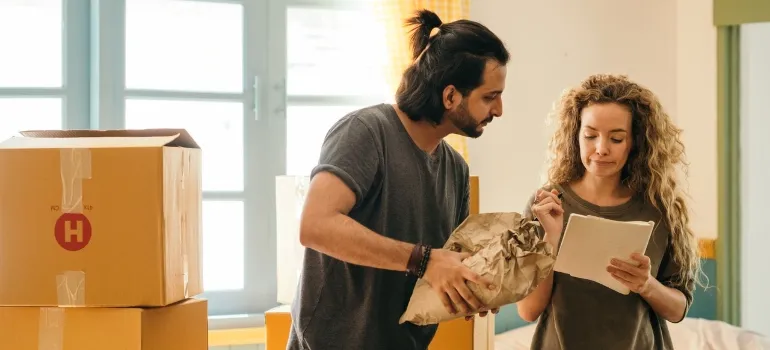 The best thing would be to take a piece of paper – or download a moving app – to help you create your moving checklist. Divide it into weeks before the move. After that, write down each task that needs to be done in the moving process. To start you off, we have a suggestion on what tasks you should be focusing on when it comes to coordinating your Idaho commercial movers:
Organizing within the company – informing and involving employees in the moving process is one of the initial steps you should take when moving an office
Hiring commercial movers – searching for and choosing professional commercial movers is crucial for a smooth relocation
Get a moving estimate – will help you find a trustworthy and experienced moving company when relocating a business
Ask for additional services – ask for packing, storage, and furniture assembly service.
Re-organization within the company can help with coordinating your Idaho commercial movers
Of course, one of the first things you are going to do after you decide to move office is to inform your employees. Especially if you run a large business. Involve your employees in the moving process. That will help you to coordinate your commercial movers better. Each employee should help with moving, even if they only perform a simple task like clearing out their desk. You can appoint a moving manager for each department, for example, the head of that department, to supervise the process.  He or she can tell you what moving preparations will be complete so you will know how to navigate your movers better.
Choosing and hiring commercial movers
One of the most important tasks in any moving process is finding a professional and reliable moving company. When searching for available commercial movers that can assist you, try to look for ones with the best reviews and the highest recommendations. It would be worth it to read all those reviews since it will give you a good picture of how the company is working. Satisfied customers are the number one priority when it comes to searching for movers. Plus, it will help you to understand whether they are a legitimate and registered moving company that cares about its customers.
All in all, you'll want a company that will understand just how important it is to handle your company's belongings with utmost care. Therefore, you need to look for movers that have a lot of experience in commercial moving. They should have a team of movers that are trained to provide you with the best moving service.
Getting a moving estimate is essential
A serious and reliable company should always provide a free moving estimate. This basically means that they will send a professional to your doorstep who will evaluate the size of your home, weight, and amount of your belongings. These are the factors that will influence the cost of your office relocation. Once they give you a written moving estimate with the suggested price, you will be able to navigate your relocation with more precision. Getting the estimate is one of the essential parts of your business relocation since it will also help you to form a moving budget. For best results, we recommend getting estimates from at least three commercial moving companies before you choose. That way you can compare the prices of their services and see which one fits best into your moving budget.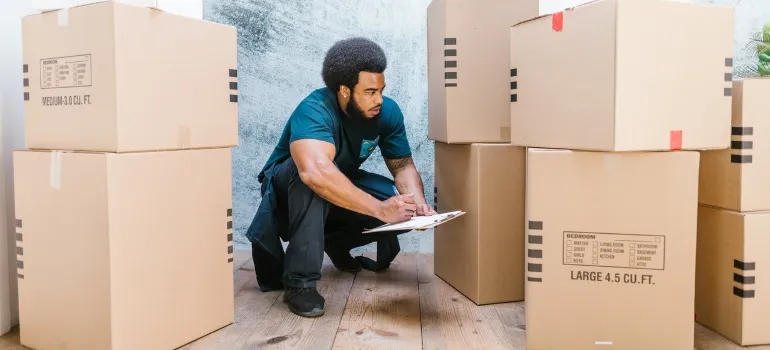 Asking your commercial moving company for additional service
After evaluating all the important factors that searching for a reliable moving company includes, it's best that you ask for additional services right away. Many moving companies nowadays offer more than just loading, transporting, and unloading your belongings. They will most surely be able to provide you with packing services, storage services like self storage Boise, furniture assembly, and others.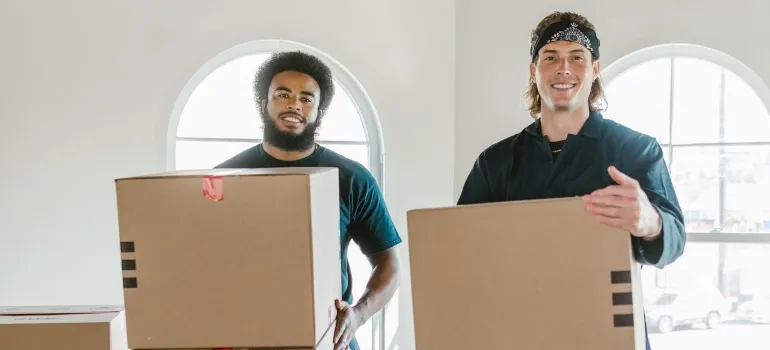 Some of them might be tasks that you can complete outside the moving company. However, it's best to leave them to professionals. Since businesses tend to have expensive and sensitive business equipment, a team of trained professionals would pack and handle it better than any employee.
If you choose to pay for any additional service, it's best to inform the movers early on so everybody has the time to organize. It's something that you should preferably do as soon as you pick the moving company. It will surely help you with your office relocation. That way nothing they won't have to do anything in a hurry. The movers would be able to navigate the entire process with ease. And hopefully, after reading this article, you will know how easy it is coordinating your Idaho commercial movers. It can greatly help you to have a stress-free and smooth relocation.

Everyone from the packers to the movers were awesome! They were all very professional and showed up when they were supposed to. would definitely use them again.
Let our team put together a comprehensive moving plan for you. Complete our simple free quote form or contact us at 1-208-375-0961.