Guide for moving from Pocatello to Meridian
While Pocatello and Meridian might be only three and a half hours apart by car, relocating your entire household or office is an endeavor you will want to approach carefully. The first thing you will want to do is figure out whether you will be performing a DIY relocation or hiring one of the movers Meridian ID has to offer. We will presume you chose the latter, as that will provide you with the time you will require to make sure that you get the most out of moving from Pocatello to Meridian. In this article, we will show you how you can use that time to ensure a smooth and enjoyable relocation process.
The rundown of moving from Pocatello to Meridian
Moving is not all about simply relocating your belongings from one place to another. You also need to adapt to your new surroundings. This requires quite a bit of "mental energy". While you may have numerous tasks you need to accomplish, try to find some time to do the following:
Research both Pocatello and Meridian
Find the ideal neighborhood
Get ready for the relocation
Doing the above things will allow you to fully understand the relocation in its entirety. Knowing more about the cities will provide you with a way to find the best neighborhood for your new home and office, after all. And the more you know about the relocation process, the easier it's going to be. There will be numerous other things to consider, as well. For example, if you are downsizing, you may need to look into one of the portable storage Boise solutions. Ideally, you will want to work with a mover that can provide you with all the services your relocation might require.
Pocatello
The town of Pocatello has a population of around 55,600 people and offers a sparse suburban living environment. While this certainly provides you with a lot of space, it can feel a little empty at times. However, due to this fact, housing and renting prices in the town are more than reasonable. The median home value in Pocatello is less than $150,000, while the median rent is about $660. Most of the people in this town own their homes, however.
Pocatello has decent rankings across the board and is sometimes referred to as the best place to live in Bannock County. The median household income of $46,620, while being somewhat lower than the national average, is more than enough for a comfortable living in the town. Pocatello features low living costs, after all.
But the main issue with the town is that there are simply too few job opportunities. Especially those with a higher-income potential. Furthermore, competition for these jobs is extremely fierce. This is the main reason why Peasley Moving & Storage gets numerous requests for relocations from Pocatello to Meridian. With that in mind, let's see what Meridian has to offer.
Meridian
Straight off the proverbial bat, Meridian holds the position of being the best suburb to live in Idaho. It is extremely well-suited for families, has a great nightlife, is safe, and has a great diversity to it. As a suburb of Boise, the city of Meridian has a population of around 102,000 people. The feel of the area is much the same as in Pocatello, sparsely suburban, but it feels much more developed. Furthermore, being in close proximity to Boise means that the amenities of the large city are much closer.
But you will need to save up a bit of money to be able to purchase a home in Meridian. The median home value is almost double Pocatello's, being at around $275,000. Most of the time, this means that you will have to downsize. The median rent is also considerably higher, standing at about $1,110.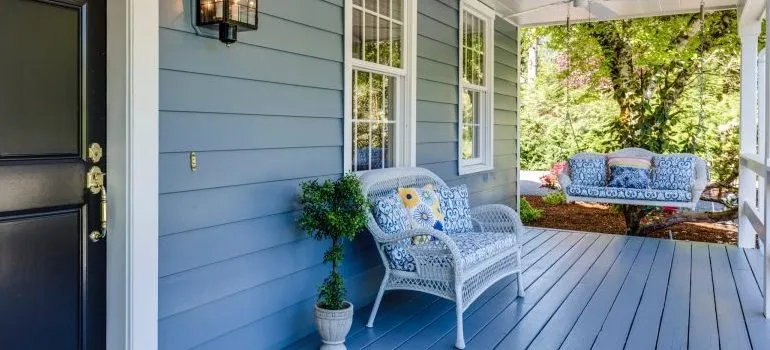 However, there's one reason why these numbers might not be as high as you might initially think. The median household income in Meridian is one of the highest in the state, at around $71,400. Furthermore, finding a good job in Meridian is much easier than in Pocatello, as you have the city of Boise close by. In fact, the population of this suburb depends quite heavily on the Boise job market. Despite that, you will want to land a good job before you make a transition. That way, you can ensure that you can cope up with increased living costs.
Your choice of the neighborhood will affect your life greatly, as well. This is something that requires your full attention, as you want to get it right the first time.
How to find the perfect neighborhood in Meridian
The "perfect" neighborhood is something that fulfills all your needs in the best possible way. We are not speaking about absolute perfection here, but the "best of what you can get". To find such a place, you first need to know what your needs are. To start with, analyze your current neighborhood, find the things that you really like about it, and then replicate them. Your new neighborhood needs to be an "upgrade", after all.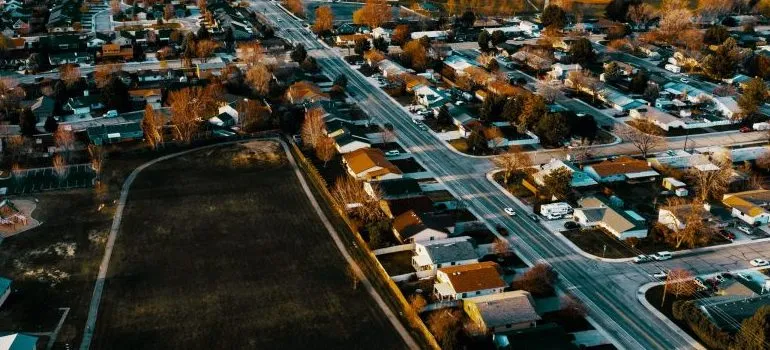 After you find the areas that have all the basics covered, you will want to consider what other amenities/opportunities/locations/etc are present. Don't forget to include the neighborhood potential into your calculations, as well. All in all, this can be a very time-consuming process, and you will want to start as early as you can.
Moving from Pocatello to Meridian – Moving process
Speaking of processes, if you have never relocated before there will be a lot to learn. There are good reasons why moving from one place to another is usually highly stressful and tiring. To minimize these effects, you will want to be as prepared as possible. The best way to start is to simply get in touch with a moving company and ask for a free moving quote. This will provide you with an overview of the associated costs. After that, you will be able to set a moving budget, create a moving checklist, and start planning your relocation.
Moving from Pocatello to Meridian might not be the most difficult of relocations but it still merits your complete attention. But if you prepare accordingly and select good movers, you have nothing to worry about!

Everyone from the packers to the movers were awesome! They were all very professional and showed up when they were supposed to. would definitely use them again.
Let our team put together a comprehensive moving plan for you. Complete our simple free quote form or contact us at 1-208-375-0961.