Guide for moving from Nampa to Seattle
People are moving from Nampa to Seattle for an array of reasons, be it a better job, more possibilities, or something else. If this is your route as well, then the following guide our team at Peasley Moving & Storage Idaho made for you is exactly what you need! In addition, our relocation and storage services stand at your disposal once you pick the time of your move. Rest assured your move is in safe hands from the moment our friendly and experienced crew comes to your door.
What reasons motivate people to move from Nampa to Seattle?
Although Nampa is a calm and peaceful city not so far from Boise, ideal for those who enjoy quiet work environments, Seattle is currently a more popular destination. It's also among the top US cities where people relocate for better jobs, significant others, family, and other crucial reasons. While the income in Nampa allows people to live a financially comfortable life, salaries in Seattle surpass the national average. In addition, many young professionals look forward to starting their own businesses in a city with plenty of opportunities – and that's what Seattle is. Furthermore, another reason why a growing percentage of Nampa residents relocate to Seattle is the advantage of living in a big city. Once you move there, you have everything you want and need in one place! Plus, Seattle has many neighborhoods even those who like quiet areas would like.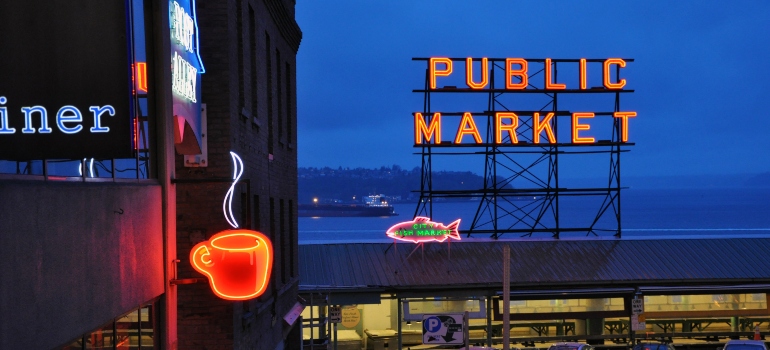 Seattle is known as the Emerald City due to its outstanding nature
Those who like parks, walkable areas, greenery, and outdoor spaces won't regret moving to Seattle. Those who relocated from Nampa to the so-called Emerald City are surprised to see it's much more than a concrete jungle. Whenever you get tired from the daily city buzz, pack your bags and go for a weekend trip to Mount Rainier National Park. Hiking and camping are ideal in the city of Seattle due to both the mild summer and winter seasons.
Arts and culture are big deal in Seattle
In Seattle, you can't get enough of concerts and festivals. Whether you are looking forward to listening to world-class jazz performers, metal bands, or pop stars – Seattle has it all! Furthermore, you can be sure there won't be a lack of exhibitions in places like the Seattle Art Museum or Museum of Pop Culture. It's not surprising that so many artists and music performers gladly move to Seattle to present their art, or create something new. Also, Seattle has its International Film Festival you mustn't miss once you move there.
Get ready for moving from Nampa to Seattle!
Before you start looking for movers Nampa ID has on offer, make sure to settle your job and housing situation first. Although relocation to a big city full of opportunities sounds great, you must be careful. Nothing guarantees you'll get the job right away. The competition in the Seattle job market is pretty high. Therefore, make sure to get the job first, then start searching for a home. Hiring a trustworthy real estate agent will save you lots of time (and headaches).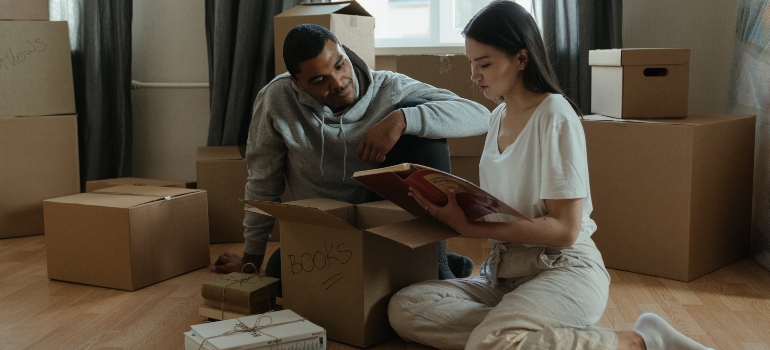 Plan your move months ahead
Unless special circumstances say otherwise, avoid moving in a rush. Instead, plan your upcoming relocation a minimum of five weeks in advance. When moving, you don't just pack the boxes, toss them in a truck and drive peacefully to your destination. It's how you organize beforehand that makes your move stress-free. Therefore, follow these steps that will help you organize and execute your move step by step:
Write down all services that are included in the moving budget. Use online estimate calculators to see how much your move would cost approximately. However, keep in mind that price points differ from company to company.
Find several licensed companies with top ratings and check their availability. Make sure they don't charge additional undisclosed fees right after you sign a deal. Online customer reviews have more information on these matters.
Narrow down your choice to three or four companies and book their free estimates, and take time to decide which company works the best for you.
Hire long-distance movers
Nampa to Seattle route requires the help of specialized long distance movers Boise locals find trustworthy. Not only are they capable to handle longer moves, but also provide a variety of much-needed services. It's much better to look right away for long-distance movers than to search for moving, packing, and storage services separately. Moreover, hiring long-distance relocation companies ends up more cost-effective. They usually offer different kinds of services at quite modest prices.
Don't forget to rent storage before you finally move to Seattle
There has to be a safe place for your precious valuables during the move. Attics, garages, or spare rooms are out of the question. The best option, in this case, is a portable storage Boise companies offer. Its construction protects all stored items from external influences. Plus, it's easy to organize and clean.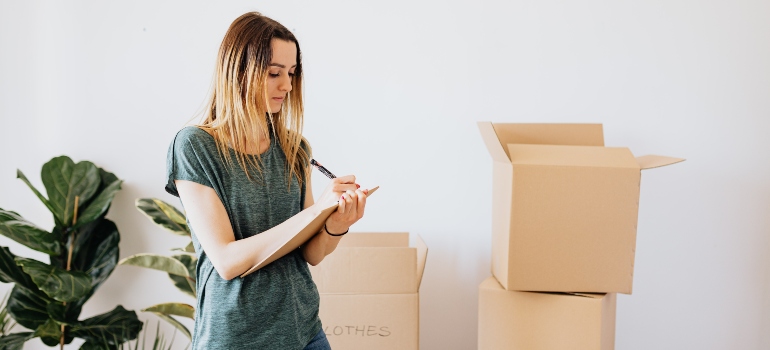 Ways to cut the cost on Nampa to Seattle move
Take time to think if you really need all those items you have. How many clothing items with taglines do you own? What about that big sofa that won't fit into your new home? That's why you should declutter your entire home. You'll be surprised when you notice how much garbage and useless items only collect dust and nothing more. Plus, decluttering is a good way to earn extra money by selling what you can. Furthermore, you can make someone close to you happy with free and useful stuff, or donate them to a charity. Also, you will spend less money on packing supplies.
You can make moving from Nampa to Seattle easier for your movers, and save some money in the process. Take care of items that aren't complicated to pack, and move them closer to the door. Your movers will have only bulkier items left to deal with, and spend fewer hours preparing your move.

Everyone from the packers to the movers were awesome! They were all very professional and showed up when they were supposed to. would definitely use them again.
Let our team put together a comprehensive moving plan for you. Complete our simple free quote form or contact us at 1-208-375-0961.