Guide for moving from Boise to Vancouver
Relocating from one city to another might seem like a good idea at first glance, as the "The grass is always greener on the other side". However, to make sure that it actually is, you are going to need to do some research. Moving from Boise to Vancouver might seem like a straight-up upgrade, but there are many factors that you need to account for. Even finding one of the top movers Boise has for your relocation can be difficult! What you need to do is take a deep breath and devote some time to the whole process. This article aims to help with that, by providing you with much of the information that you will require.
Moving from Boise to Vancouver – What is there to know?
When moving between cities, there are three most important factors to consider. They are:
Cost of living
Salary change
Lifestyle
Boise vs Vancouver – Living costs
The cost of living and the salary go hand-in-hand with one another. To make sure that you are getting a "net profit" with the relocation, you need to compare these carefully. For example, the overall cost of living in Boise is almost 20% lower than in Vancouver. But that is only a part of the conundrum, as it is highly dependant on the neighborhood and your preferred vendors.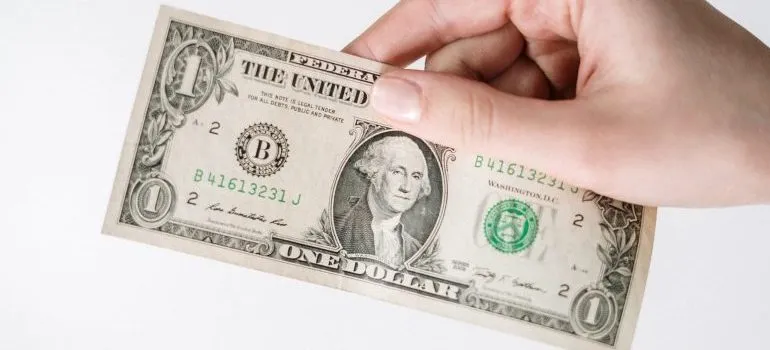 You can live on a smaller budget in Vancouver if you are prepared to make some concessions. But you can do the same in Boise. The fact of the matter is that this relocation is going to lead to higher costs of living. This also means that you might be better off hiring one of the interstate movers Idaho has on offer, as they might offer better rates. Your mileage may vary, however, and it is best to research all the options.
Living in Vancouver usually means a larger salary
Salary change is one of those things that drives people to relocate to a new city. It stands to reason that Vancouver has higher salaries than Boise but by how much? On average, you can expect the same job to be paid around 10-20% more in Vancouver. Of course, this depends on the sector your job falls in. What you need to do is compare this increase with the increased living costs. That is the only way to see if you are actually making a better life for yourself and your family, or if you are "degrading it". Living in Vancouver has other benefits, of course, but if you can't afford most of the additional amenities, it is all for naught. 
One thing that might really help you out, though, is that Vancouver does not collect state income tax. For example, if you have a $50,000 annual salary, you can expect to retain around $2,500 more than in Boise, as the Idaho average income tax rate is about 5%.
Vancouver lifestyle
Another thing that you need to consider is the lifestyle that Vancouver will impose. Most people enjoy outdoor activities in this city, as the proximity to nature is one of its most important draws. The community is kind and engaging, always willing to strike a conversation. This is perhaps the greatest Vancouver feature, truth be told. It is really easy to make good friends in the city.
But there are some drawbacks, as well. The housing situation is far from ideal, and you might be forced to settle in a much smaller home than you are comfortable with. The median housing price in Vancouver is around $430,000, a sizeable number. And it rains a lot in the city. A lot. Vancouver averages around 163 days of rainfall a year. If you can't stand the idea of looking at gray clouds, this city might not be for you. But if that is of no concern, book your residential movers and plan your relocation immediately, as you get to enjoy all the city has to offer and disregard its major disadvantage!
Moving from Boise to Vancouver – Finding a good mover
Finding a good moving company these days is not as straightforward as it needs to be. The main traits that you will be looking for are:
Experience
Reliability
Trustworthiness
Great customer reviews
And a great reputation. The problem lies in that state-to-state relocations are usually quite costly if you go with a reputable moving company. That might prompt you to look for cheaper alternatives and expose yourself to the risk of moving fraud. After all, what piano movers Boise will relocate a grand piano for "peanuts". You want a company that offers a good deal for the services they render. At Peasley Moving & Storage, we always make sure to provide our customers with an amazing price to quality ratio for all of our services. We believe that you need both quality and affordability.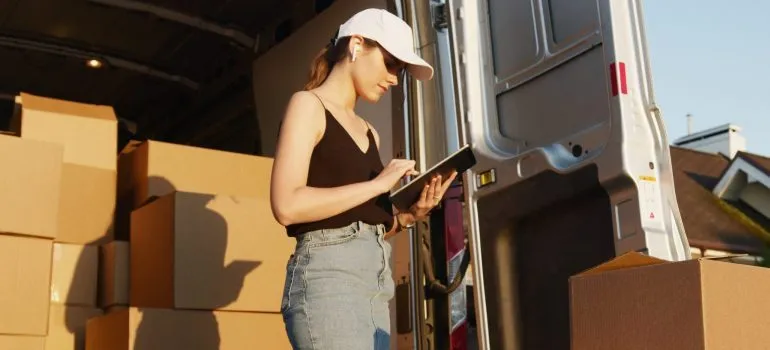 Finding a good moving company for your relocation is all about research and time investment. You will want to find all the companies that operate in the Boise area, get their moving quotes, compare them, read their customer reviews, verify their credentials…It's a lot of work, isn't it? But it is absolutely essential. Make sure that you find the time for it.
Moving from Boise to Vancouver – Getting ready for the relocation process
The relocation process itself can be very complicated if you allow it to be. The most common issues are not enough time or finances to hire all the moving services you will need. That is why you need to start planning your relocation to the city of Vancouver as soon as you know that your decision is final. Start by creating a moving checklist, where you will write down everything that needs to be done.
Update the checklist regularly and always keep it in a visible location. If you stuff it in a drawer, for example, you will deprive yourself of a visual reminder. Stick it on the fridge door or your main door, it is that important. When moving from Boise to Vancouver, you need to try and stay ahead of your chores at all times. That is the best way to create an enjoyable relocation process.

Everyone from the packers to the movers were awesome! They were all very professional and showed up when they were supposed to. would definitely use them again.
Let our team put together a comprehensive moving plan for you. Complete our simple free quote form or contact us at 1-208-375-0961.