Guide for moving from Boise to Spokane
They might be located in different states, but moving from Boise to Spokane wouldn't be a major cultural shock. However, moving is never an easy feat. Changing houses even across the street will require you to establish some facts. From the very beginning of your journey, reputable movers Boise area will be your invaluable moving resource. Hopping across state lines takes meticulous logistical planning and organization. Make it easy on yourself and leave that in the hands of trained movers and packers. With that burdening question off your shoulders, explore the prospects of your home-to-be. So, here's a mini-guide that will have you well in setting up your plan for moving to Spokane from Boise.
Prepare for moving from Boise to Spokane
If you're planning on driving, you can reach Spokane from Boise in a little over 6 hours. And even if this doesn't sound like a significant distance, moving to a different state is subject to numerous regulations. Therefore, make a point to find dependable interstate moving services at the earliest. That way, you'll be able to create an effective timeline and minimize moving-related stress and anxiety levels.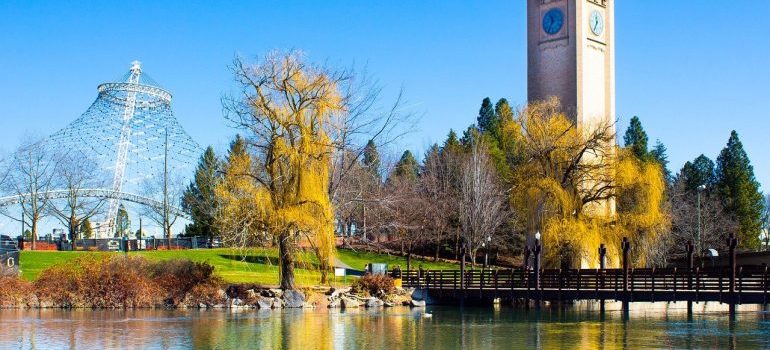 Once you have the blueprint of the practical side sorted out, getting to know Spokane and setting up your future objectives will be a fun experience. You may consider taking a quick pilot trip before relocating to Spokane from Boise if you haven't done so already. Either way, here are a few points that could give you an outlook of what to expect from your new home:
An overview of Spokane
Fondly referred to as the Lilac City by the locals, Spokane is the second-largest city in the state of Washington. It's also referred to as the gateway to the American West. Spokane is also the birthplace of Father's Day. Much like Boise, the city is nestled in a valley with delightful mountain views on the horizon. The place is big on sport, and it officially goes by the nickname of Hooptown USA because is the annual host of the world's largest basketball tournament. The city of Spokane is a vibrant hub that offers plenty of dining, entertainment, and recreational activities. It's a great place to call home. It's family-friendly and easy to get around. Many military families choose to move here, due to the proximity of Fairchild Air Force Base. Moving from the City of Trees to Spokane will definitely be a pleasant experience.
How does Spokane stacks up to Boise?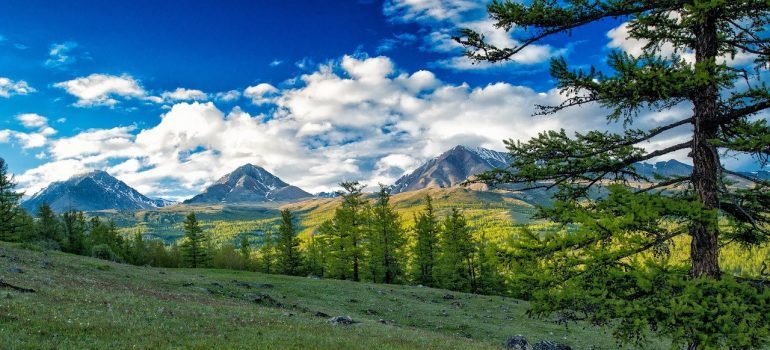 As a future Boise transplant and an outdoor fanatic, you may feel saddened to leave the beautiful sceneries behind. Lo and behold, moving to Spokane doesn't mean that you'll part with the beauty of the Pacific Northwest. Our expert movers Kuna ID point out a subtle difference that camping and hiking are the most prominent outdoor activities in Boise, while Spokane way is skiing and water sports. Transferring from Boise to Spokane means that you wouldn't have to adapt to a different climate. The weather is pretty much the same. The two cities are quite similar in terms of size, population and demographics too. What Spokane has and Boise doesn't though is a dog park. So, moving here will be a charm for your four-legged friend.
Moving from Boise to Spokane for a job
Although the cities are quite similar in many regards, the job market has some different characteristics in each one. Boise is more of a tech hub where IT professionals are in high demand. This is not to say that you can't find one of these in Spokane, because the IT sector here is also among the leading industries. However, movers Meridian ID have shared with us that many health care professionals move to Spokane for better job opportunities. There are more hospitals and clinics in Spokane, and the healthcare system is rated higher than in Boise. That's another advantage that you get when moving from Boise to Lilac City.
Apart from healthcare and IT, the economy in Spokane is driven by aerospace manufacturing, finance and insurance, and digital media.
Things to do and see in Spokane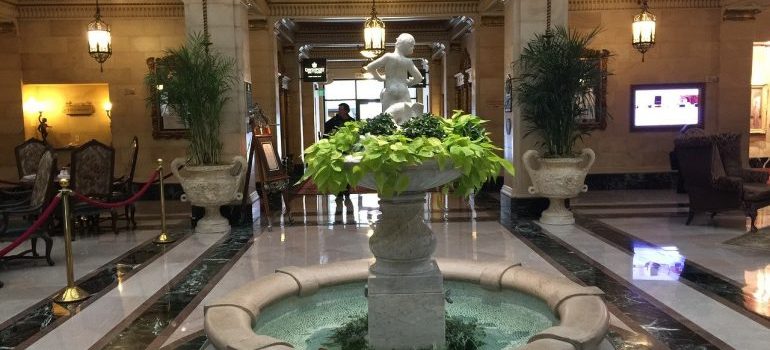 The motto of Spokane is "near nature, near perfect". The residents enjoy many outdoor activities in pleasant natural settings. The downtown area is a vibrant hub where many restaurants, bars, and performance venues are located. Hence, you are sure to find plenty of things to do in Spokane that will appeal to your liking. Following are a few worthy mentions:
Riverfront Park is the crown jewel of the city. Whether you're moving from Boise to Spokane, or merely visiting as a tourist, you have to stop by and soak up the beauty it exudes. The park sprawls on over 100 acres of green space and water. It also hosts numerous community-organized events throughout the year.
The Martin Woldson Theater at the Fox was opened back in 1931 and has since undergone a remake. It's a sophisticated cultural establishment and the home of the Spokane Symphony. You can also catch an opera or a ballet performance here. The building of the theater itself is a precious example of the art deco style in the Northwest.
The Spokane Falls are settled in the middle of the central business district. This is a spectacular view created by nature on urban background.
Northwest Museum of Arts & Culture is one of the 5 Smithsonian affiliates in the state. Its focus is on the unique history. culture and art of the Inland Northwestern region. The calendar of events changes weekly, so be sure to check regularly for the latest classes and workshops.
Final thoughts on relocating from Boise to Spokane
Regardless of whether you're looking to grow a family, expand your business, or career, Spokane will provide you the ideal backdrop. Consider the points in our mini guide to further your research before moving from Boise to Spokane. And don't forget the importance of a good mover in the whole story. It's important to start your new chapter on the right note, and that's possible only if your actual move goes well.

Everyone from the packers to the movers were awesome! They were all very professional and showed up when they were supposed to. would definitely use them again.
Let our team put together a comprehensive moving plan for you. Complete our simple free quote form or contact us at 1-208-375-0961.