Guide for moving from Boise to Sacramento
Do you know what makes moving so hard? No, it's not the absurd number of chores. Nor is it the insane amount of time needed to handle them all. Or all the heavy lifting, for that matter. It's the lack of organization. Plain and simple. Relocation is, indeed, a complex process. But, just because it's complex, it doesn't have to be overwhelming. You can make moving from Boise to Sacramento simple and easy. All it takes is a bit of time to organize properly. And, even that isn't as demanding as you may think.
A good plan saves your time and energy
As with any big undertaking, having a good plan is a road to success. And, make no mistake – moving from Boise to Sacramento is a grand undertaking. Therefore, taking an opportunistic approach can only lead to failure. Even if you have some of the best interstate movers in Idaho by your side, rushing in head-on will only make things needlessly complicated.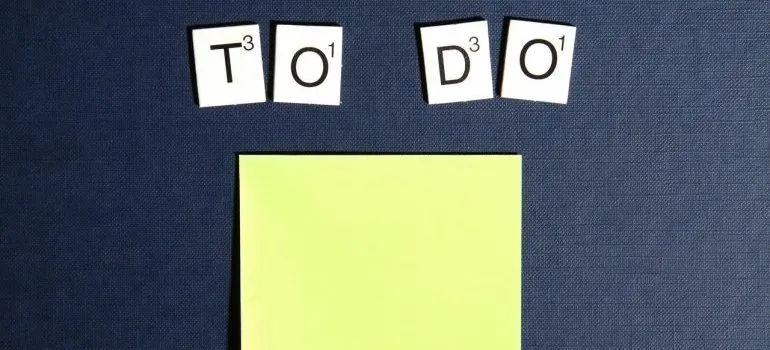 So, the first order of business: draft a plan, "draft" being the key. Your initial plan doesn't have to be perfect. Nor do you have to go into every little detail – your movers can do that for you. But, it does have to provide basic guidelines and a course of action. Once you have the bases covered, your plan will naturally evolve, until it encompasses the entirety of the moving process.
A simple checklist is the best way to stay organized
The moving process consists of many chores. Some major ones can single-handedly decide the fate of your relocation. Therefore, it's imperative not to let them slip your mind. However, neglecting even the smaller ones can, in the long run, jeopardize the success of your relocation. Or, get you so frustrated, you'd want to jump out of your skin. The solution for both is a simple moving checklist. The best way to go about creating one is:
Download a checklist app. Cross-platform ones, like Google Keep, are the best choices. They will allow you to take notes on the fly and edit them in-depth once you return home;
Write it all down. And, not only moving tasks. Menial chores, reminders, ideas that can make your life easier – everything. This might seem a bit excessive. Nevertheless, when the chaos of moving is in full swing, you'll be glad you did it.
Sort the tasks in the order of importance. Handle them in that order too and you'll save a lot of time and nerves.
Crossing off tasks from your checklist is an amazing motivation booster. As you progress through the list, you'll notice your enthusiasm and energy levels spike. This only adds up over time and will result in less stress and anxiety.
Inventory list – a practical way to keep your things in check
Technically, no one knows exactly what they have in their house. Well, at least until the time comes to move. And when you realize just how much stuff you have, organizing them can get a bit problematic. Fortunately, an inventory list can help you counter this problem. With it, you'll have a comprehensive overview of all your belongings. Needles to say, this has many benefits, some of which are:
Lets you discern if you'll need portable storage pods Boise – to make maneuvering, loading, and unloading easier;
It will help you save time when packing. Also, you won't buy (much) more packing materials than needed. So, it's a great money saver, too;
You'll declutter more efficiently;
Makes unpacking and settling in easier. You'll easily check what goes where, and whether everything is accounted for.
The first decision will define the rest of your relocation
There's a common conundrum when it comes to moving. Should you DIY it or hire movers? Both options are viable. However, both have their pros and cons:
DIY relocation costs less. But, it also requires significantly more of your time and energy;
Hiring movers cost more. But, it offers safety and convenience. Also, depending on the professional moving services you choose, it can allow you to relocate without lifting a finger.
So, which option is better?
While it's true that DIY can cost less, it doesn't mean it will.
First, moving takes a lot of effort. You'll have to handle all the chores yourself which, in turn, leaves you drained and exhausted. For larger relocation routes such as moving from Boise to Sacramento, it can take you days to recover. And that's time that you might be able to use in a multitude of better ways under normal circumstances.
Second, ensuring your belongings are safe during transit is a daunting task. You'll stress while questioning if you packed and stacked everything right. Furthermore, this way you're increasing the risk of damage during transport. If something gets damaged, you'll have to pay to repair or replace it. And, let's face it, no amount of money is worth your nerves.
Third, the services of reputable Idaho moving companies are, actually, far more affordable than you might think. And, if you choose moving time and date so they fall into the off-season, you'll cut those costs even more.
So, in retrospect, going with the pros is always a better option. That way you'll ensure the safety of your belongings and save your time and energy. But, what's more important, you'll have peace of mind.
Save even more money when moving from Boise to Sacramento
Cutting the costs is a major part of moving. And there's no better way to do that than decluttering. Reducing the weight of your cargo will significantly decrease the cost of relocation if you opted to hire movers. So, the lighter the cargo – the less you pay. On the other hand, maybe you're intent on DIY-ing it and renting a truck. In this case, reducing the number of items lets you rent a smaller vehicle and, therefore, pay less.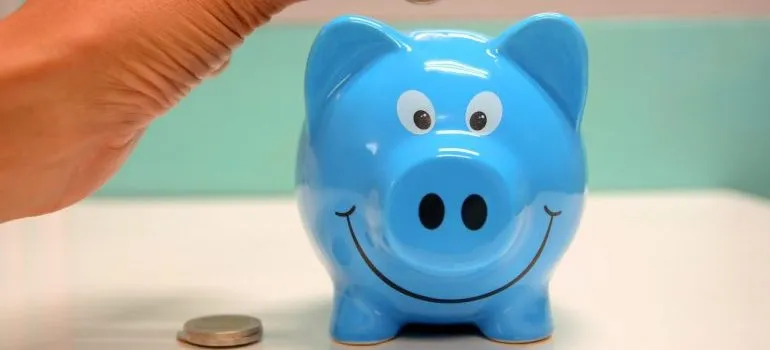 But, what to do with all that excess stuff? The best option, by far, is to sell it online or through a yard sale. This way you're not only saving money, as seen previously. You're also further boosting your moving budget. So, decluttering pays, no matter how you look at it. And, quite literally, at that.
Don't let difficulties hinder your progress
Moving from Boise to Sacramento may seem like a daunting task. However, when you start applying these guidelines, you'll see that there's not much to it. As you progress through your checklist, ticking off item by item, it will only get easier. And, before you realize it, the move will be over and you'll start your new life enthusiastic about everything it carries.

Everyone from the packers to the movers were awesome! They were all very professional and showed up when they were supposed to. would definitely use them again.
Let our team put together a comprehensive moving plan for you. Complete our simple free quote form or contact us at 1-208-375-0961.