Guide for moving from Boise to Portland
There are 428 miles between Boise and Portland. Although it is far from a nationwide relocation, it is still a challenging long distance move to coordinate. You have the option of performing a DIY move but it is going to be challenging. Another option is to choose one of the best movers in Boise for your relocation. Regardless of what you choose, you will need to prepare for your move. You will need plenty of packing supplies, as well as perform a utility transfer and go through several other considerations. In this article, we are going to provide you with all the information you might require for moving from Boise to Portland. Once you finish reading, you will have a firm grasp of what your relocation will entail.
Some professional and practical tips to consider when moving
Consider doing the following before you embark on your relocation:
Decide whether you want to perform a DIY move or hire a professional moving company
Transfer electricity and the rest of the utilities as soon as you can
Gather enough packing materials and moving boxes when moving from Boise to Portland
Consider the option of renting a storage unit
Involve your family and friends in the moving process
If necessary, hire a professional moving company
Obviously, take note of your situation and what it might require, as well. Your budget will also dictate a lot of your efforts. If you can afford it, hiring full service long distance movers Boise for your move will make everything easier. But there are partial solutions when it comes to professional relocation, such as getting moving services without packing and storage, or by simply opting for moving labor.
Decide whether you want to perform a DIY move or hire a professional moving company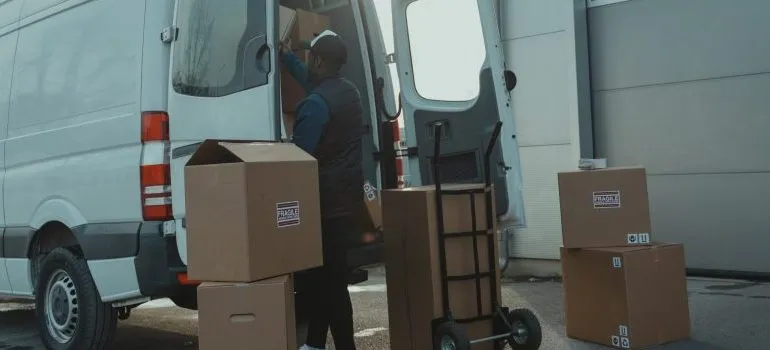 Long-distance moving can be costly. However, since the distance involved in moving from Boise to Portland is not that large, your relocation will be comparatively cheaper. But it will still put a dent in your moving budget. When planning a relocation, you are basically deciding on how much convenience you want to have.
If you hire movers, you will be able to focus your attention on other matters. If not, you will need to plan and execute everything on your own. A good way of handling things is by getting storage units Boise ID for your move. You can load it on your own, and have it transported to your new home. This is a good way to save a bit of money. However, renting a truck and driving it on your own might be your cheapest option. It all depends on the amount of money you can pour into your relocation.
Transfer electricity and the rest of the utilities as soon as you can
After you sort out the means for your relocation, you are going to need to ensure that you arrive at a home that has all the utilities already connected. It can be really disturbing to get to your new place and find out that the lights or gas are not yet on. Therefore, transferring utilities is something you need to do well ahead of time.
Most companies have a simple process of doing so, but some can ask you to file quite a bit of paperwork. The best thing to do is inform yourself of the company's policies as soon as you can. Try to do it at the same time you are hiring residential movers Boise, for example. That will leave you with a lot of room to transfer your utilities before the move.
Gather enough packing materials and moving boxes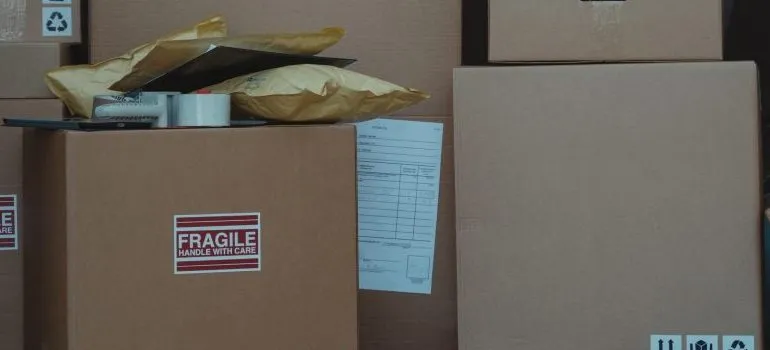 Every relocation requires packing supplies and containers for your belongings. You will want to have these well before you want to actually start packing. There are several means of obtaining these items. The easiest one is to simply purchase them either from a store or from your movers. This will take the least amount of time but it will cost a bit more.
The other option is to find free moving boxes by visiting some of your local grocery stores. They get cardboard boxes regularly, and usually do not have any use for them after they unpack their contents. After visiting several of them, you should have all the boxes for your relocation. You can always buy several that you lack if you end up missing some.
Rent a portable self-storage
We mentioned this previously since it is a great way to go about your move. If you rent a portable storage Boise units, you will be required to load it on your own, though. But it has the potential to drastically reduce the cost of your relocation. This option is best used for smaller relocations, where you don't have many large, bulky, pieces to move. Research different storage companies and see which one can provide you with the best option. But for larger moves, you may need to consider another solution.
Get your friends involved when moving from Boise to Portland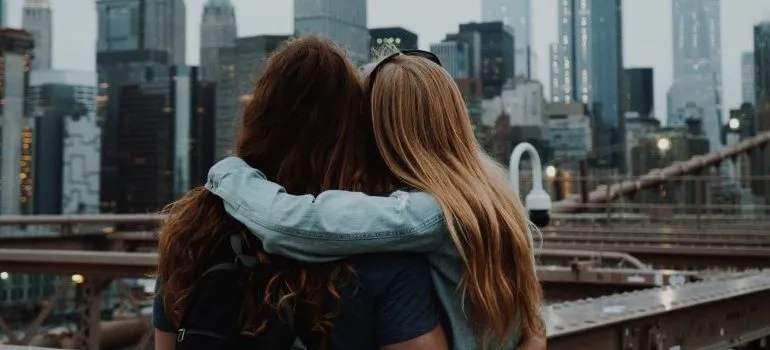 Relocating is always easier if you have extra pairs of hands. And who better to help you than the members of your own family. Of course, feel free to ask your close friends for aid, as well. Their help will be invaluable and might reduce moving costs and stress considerably. Additionally, the whole moving atmosphere will be greatly enhanced by their presence. Everything is more fun with the people you care for around you.
Opting for professional assistance is always a smart choice
Relocations are hard work, there is no going around that. Even if you have help, there will be a lot to do and organize. If you want to make this process a lot easier, you can always hire a moving company to assist you with your move. Their services will make the whole process a lot easier and more convenient. Moving from Boise to Portland may only be a six-hour-long drive, but having someone else load, drive, and unload your belongings will save you a lot of energy.

Everyone from the packers to the movers were awesome! They were all very professional and showed up when they were supposed to. would definitely use them again.
Let our team put together a comprehensive moving plan for you. Complete our simple free quote form or contact us at 1-208-375-0961.