Guide for moving from Boise to Phoenix
Moving from Boise to Phoenix is an interstate relocation, one that will require at least a 14-hour drive. For this reason, you might want to look into professional services that reputable movers Boise can offer. While you can definitely pull off a DIY relocation, going with a moving company will make things a lot simpler and more enjoyable. Relocations on this scale can be quite complicated, regardless of the size of your household or office. You may also want to learn more about what to expect in your new city. In this article, we are going to guide you through the process and explain how to make it easier.
Everything you need to know when moving from Boise to Phoenix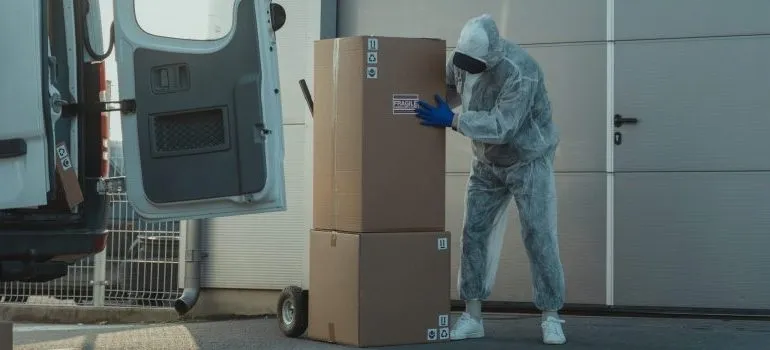 Basically, there are several things that you need to do:
Learn more about both cities
Find the appropriate neighborhood
Prepare for the moving process
While this may sound overly simplified, all of these things take time and effort. But if you want to make the most out of your relocation, you will do well to go through them all. Before you even start contacting some of the interstate movers Idaho has on offer, there's some research to be done. The best place to start is the city you will be moving out of. You need to know what you enjoy, so you can try and find a similar neighborhood in Phoenix or choose an entirely different one. It is up to you and your preferences.
Boise statistics
The city of Boise is generally known as one of the best places to live in Idaho. It offers a dense suburban vibe, with plenty of amenities such as restaurants, bars, coffee shops, etc. There are around 230,000 people living in the city, who earn a median individual income of around $31,500. This is slightly higher than the national average, showing that the city is definitely in a good place.
The housing situation is not ideal, however, with the median price of single-family homes being around $350,000. Furthermore, the cheap property is in high demand and quite scarce. The renting situation is somewhat better, though, the average rent being around $950. 
Boise also offers great opportunities in the way of outdoor activities, nightlife, health&fitness, and low commute times. The job market is not in the best shape, however, and could use some improvement.
Phoenix statistics
Moving on to the city where you will be relocating to, the city of Phoenix has a considerably larger population (around 1,633,000) and is the fifth-largest city in the US. However, the entire area feels like a mix of urban and suburban, which means that you will not need that much adapting.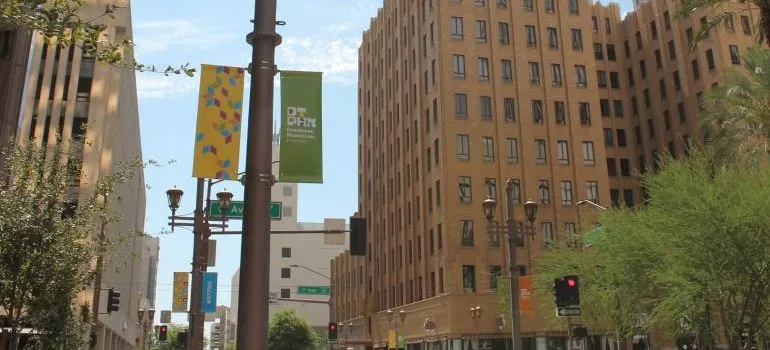 Key points of living in such a large city are exceptional diversity, amazing nightlife options, as well as great public and private schools, and a sizeable job market. As far as economics go, Phoenix residents earn a median income of about $30,650. While this is actually lower than in Boise, you have to realize that the sample size is a lot larger. There are many more people living in poverty in Phoenix, simple as that.
Even so, the median home price steadily increases. It is now at a record high of $450,000 for a single-family detached home. If you are basing your decision purely on economical factors and home prices, you might very well stay in Boise.
But you can't simply look at any statistic and base your decision on that. There are a lot of advantages and unique opportunities present in Phoenix that you simply cannot get in a smaller place like Boise. Let's explore what is it like living in such a big city, what are the pros and cons?
Pros and cons of living in Phoenix
If you choose to make Phoenix your new home, you will be able to benefit from:
Strong economy
Great arts and culture scene
Amazing outdoor activities
300 days of sunshine (per year)
Easy navigation around the city
But there are some things that you will not be as thrilled about, such as:
Low salaries
Dust storms
Limited public transport options
The largest take from these pros and cons is the disparity between a strong economy and low salaries. You would think that since Phoenix is one of the largest emerging industrial markets in the country, that there will be ample opportunities for employment. And you would be right, it is just that those jobs are not paying really well. Even so, most of the residents are actually satisfied with their lifestyle, as Phoenix also has somewhat lower living costs than the other cities of similar size. Even a small salary can go a long way in Phoenix.
Finding the best neighborhood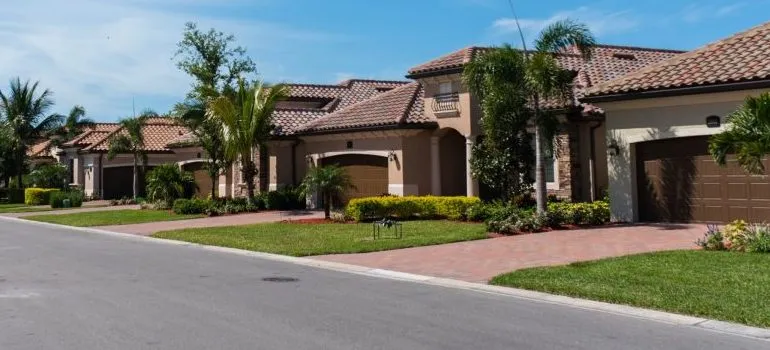 In a city as large as Phoenix, there is a huge number of options when it comes to choosing a neighborhood for your new home. You may want to look further than simply the square footage of the house, and consider all the surroundings as well. The last thing you want is to hire piano movers Boise to relocate your instrument and then find out that the neighborhood has a no-music policy. Granted, the chances of that happening are quite slim but they are not non-existent. It is best if you take some time to conduct additional research, just to make sure.
Moving from Boise to Phoenix – The relocation process
At Peasley Moving & Storage, we talk about the relocation process a lot. That is why we are simply going to mention it here, alongside some moving services Boise that might make it easier. In a nutshell, here's what you will need to do:
Set a moving budget
Create a moving checklist
Enlist help from family/friends
Organize your time and efforts
Obtain packing supplies
Declutter
Book a moving company ahead of time
And that's about it. Additionally, when moving from Boise to Phoenix, you might want to consider renting a storage unit. This can help you be more flexible throughout the ordeal and will allow you to remodel/renovate your home before you move in. If you need any additional information on the relocation process itself, feel free to get in touch with us directly. We will be glad to explain it in as much detail as you wish!

Everyone from the packers to the movers were awesome! They were all very professional and showed up when they were supposed to. would definitely use them again.
Let our team put together a comprehensive moving plan for you. Complete our simple free quote form or contact us at 1-208-375-0961.