Guide for moving from Boise to Idaho Falls
Right off the bat, we must say that your choice of a new city is impeccable! Idaho Falls is quaint, peaceful, and, above all, gorgeous. Yet, as a thriving and fast-developing city, it also offers every amenity you can wish for. Along with a myriad of opportunities, career and leisure alike, it's safe to say you'll have an amazing time here. However, before you get to that, you'll have to get through the relocation process. Fortunately, moving from Boise to Idaho Falls won't be as daunting with these tips from experienced Idaho movers.
A bit of research will make moving from Boise to Idaho Falls much easier
Knowledge is the pillar of every successful undertaking. In this case, we're not talking about knowledge of the moving process only. First, it's important to familiarize yourself with what living in Idaho Falls, ID is like. This will give you a head start, and help you prepare better for the big transition.
"Bigger" doesn't mean "better"
Idaho Falls is a perfect example of this. The city boasts an almost four times smaller population than Boise. And, it shows in nearly every aspect of living. Things are much slower, and more relaxed here. Although it's a big city, there's not nearly as much noise and hustle in Idaho Falls. So, it's an excellent place for families and retirees alike.
On the flip side, young professionals stand to gain a lot here. Idaho Falls boasts a steady-growing economy and, thus, the job market. In fact, it's currently ranked #5 in high-wage jobs growth. As such, job hunting here won't take you long. Still, you should always try and secure a job before moving from Boise to Idaho Falls. A bit of extra security never hurts.
Lastly, costs of living in Boise far surpass those of living in Idaho Falls. According to BestPlaces, Idaho Falls is 15% cheaper than Boise. So, definitely a big change, and for the better. And, when you add much more affordable housing, you're looking at a truly well-rounded city.
With knowledge, preparation becomes easier
Once you know what to expect at your destination, it's time to head on to preparation. This part can get a bit overwhelming since moving is quite a complex process. But, there are ways to make it simpler, easier, and cheaper.
Having good movers will make moving from Boise to Idaho falls stress-free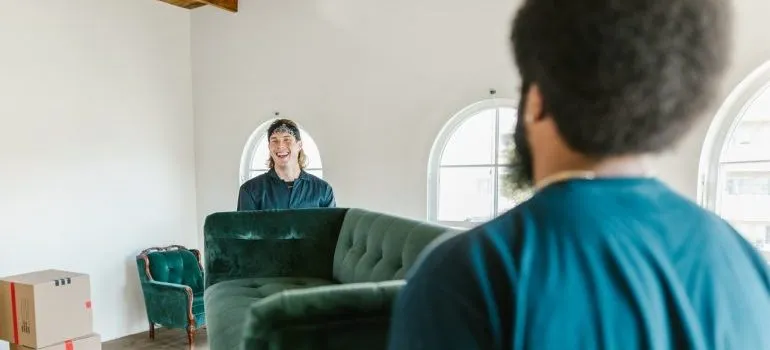 The priority in every relocation is saving your resources. Time, energy, and money – you'll need all of them after moving from Boise to Idaho Falls. And, there's no better way to do that than with the help of reputable movers. Aside from assisting you with every moving task, they also provide support and guidance. This knowledge is invaluable during relocation, and that's an understatement. However, to benefit the most, you don't need just any movers. You need some of the best long distance movers Boise can offer.
So, here are some guidelines to help you find the perfect company for your needs and budget:
Check their reputability. A moving company must have all the necessary licenses and insurance;
Make sure one company has all the services that you need. Juggling multiple companies is a logistical nightmare;
Ask for referrals and read reviews. It's the best way to get the know the company and the way they treat customers;
Ask for moving quotes and on-site or virtual estimates. It will help you draft a budget and find a perfect fit for it.
Now, let's expand a bit on that last point.
Budgeting and saving money when moving from Boise to Idaho Falls
Most people dread moving because they heard it takes an exorbitant amount of money. Let's shatter that misconception right away. Yes – moving is expensive. But, not nearly as much as hearsay makes it out. With good movers and a responsible budget, you'll run no risk of struggling after relocation. Add in some money-saving tips listed below, and you'll be surprised at how affordable it is.
Budgeting is easy – with the right approach
As we already mentioned, the best way to determine the price of the move is to have movers themselves help you. Free moving quotes are an excellent starting point. Although not 100% accurate, they give you a great basis for further calculation. But, if you want the exact number, contact the moving company and ask them for an on-site estimate.
You can save a significant amount, even when moving long-distance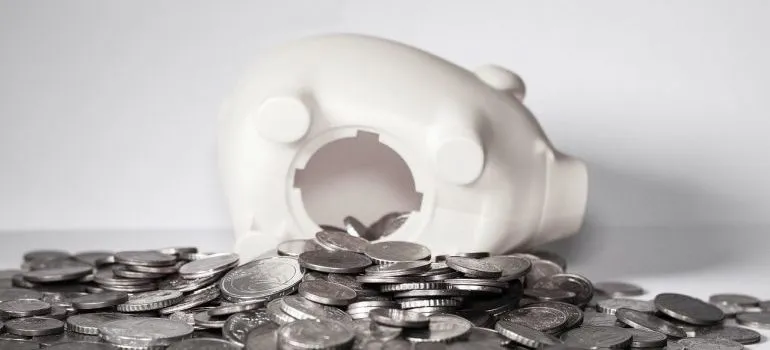 That's right! There are many (not so) hidden ways to cut the cost of your relocation. Here are a few:
Decluttering. By far, the best way to reduce the money requirements, since long-distance movers charge by weight;
Booking the movers way ahead of time. This not only ensures you get the movers you want but can also net you a neat little discount!
Choosing the moving date. If possible, move during the off-season, as most movers usually drive the prices down in that period. Also, avoid weekends and holidays.
These are only a few obvious examples. Yet, they will help you save a neat sum, especially in the long run.
Responsible packing is essential for your peace of mind
You'll notice we didn't add "Use used packing materials" on the list. Although it's a great way to save a few extra bucks, it's easy to take it to the extreme. But, these materials can't provide nearly as much security as quality packing supplies Boise movers offer. Used boxes, newspaper, paper towel wraps – they simply don't have the integrity to protect your belongings. And, when moving from Boise to Idaho Falls, safety is the priority. Therefore, this is one thing you can't afford to skimp on.
Take your time when moving from Boise to Idaho Falls
There's one tip you should take above all else. Don't rush. Although moving is time-sensitive, rushing will only make it worse. It's much better to take your time to plan and organize well. Break it down, and tackle tasks in order of importance. And, before you know it, you'll be moving from Boise to Idaho Falls without a worry on your mind.

Everyone from the packers to the movers were awesome! They were all very professional and showed up when they were supposed to. would definitely use them again.
Let our team put together a comprehensive moving plan for you. Complete our simple free quote form or contact us at 1-208-375-0961.