Guide for moving from Boise to Caldwell ID
If you are going to embark on relocating to Caldwell, you might want to know how to make it easier on yourself. Even though both you and your belongings won't have a long distance to travel, careful preparation is essential when moving from Boise to Caldwell ID. You might want to look into some reliable and professional movers in the Boise area, given how much time and energy they can save you. Having someone who knows the area and the best routes to take will make for a smoother relocation, along with other obvious benefits. But hiring movers is just one piece of the puzzle. In this article, we are going to guide you through the entire process of your relocation.
How to organize and prepare for a move to Caldwell from Boise
First of all, make sure that you have plenty of time to finish everything. Being in a time crunch can sometimes interfere with your decision-making process. It can produce unnecessary stress, as well. Therefore, as soon as you know that you will be moving, start organizing everything. You will need to create checklists, hire movers Caldwell ID, obtain packing supplies, etc. Start by trying to keep a calm head and calculating your moving budget. Knowing how much you can afford to spend on your relocation is going to make all the future decisions a lot easier. It is also necessary for the next part.
Hire professionals to assist with your move
Every relocation, be it local or a long-distance one is going to benefit from a professional touch. Lifting, carrying, and navigating with a heavy load through stairs, corridors, and other obstacles are all tasks that are much safer if professionals are handling them. If your relocation involves heavy and bulky items, going with a professional moving company is the way to go. And if you have some specialty items, such as a piano, having piano movers Boise take care of its relocation is all but a necessity.
Yes, you can do it on your own but it is not something to try if you don't have plenty of experience. Furthermore, having someone that can deal with any issues that can arise during a relocation can be invaluable. And a professional approach to moving from Boise to Caldwell ID is definitely a good idea.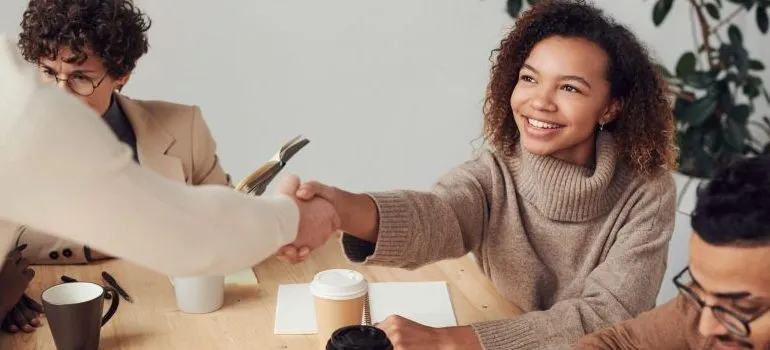 4 essential tasks for moving from Boise to Caldwell ID?
But even if you do hire movers to make your relocation easier, there are still things that you need to do. Here are the most important ones:
Create a moving checklist
Involve all family members in the moving process
Buy or find free cardboard boxes and quality packing supplies Boise
Consider renting a portable self-storage unit
Create a moving checklist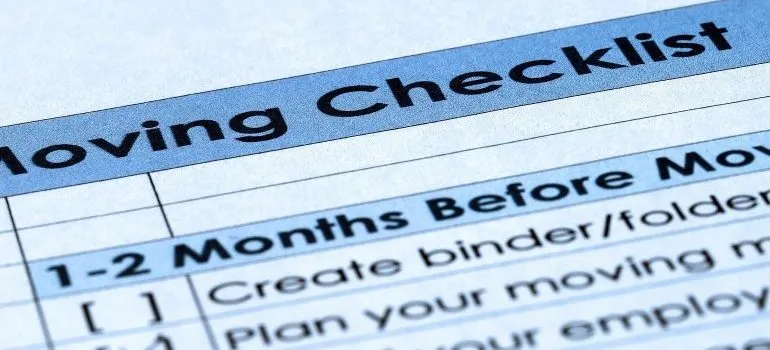 Moving to another home is not only about transferring your belongings there. You will have a lot of "loose ends" to tie up at your previous home, as well. This includes utility transfer, changing your address, and a plethora of other small tasks. To manage all that efficiently, you are going to need to create a moving checklist.
You will write down all of the tasks in there, along with the timeline in which you need to finish them. This will make it a lot easier to organize your time and efforts, as well as to keep track of what you did and what is yet to be done. Your checklist will also serve as a way to boost your own morale, as you check off different tasks from it.
Involve all family members in the moving process
After you have all the tasks neatly written down, it is time to figure out who is going to see them through. Try to involve every member of your family in this process, as that will make it a lot easier. Just make sure that you do not overwhelm anyone, as that might cause opposite effects. Try to ask for volunteers first, instead.
Also, involving your kids in the relocation can be really fun if you do it right. However, try not to force anything on anyone if you can help it. It is important that you go through it all as a family, without any grudges. You can even make the whole process into a game, with rewards for the top contributors.
Buy or find free cardboard boxes and packing supplies
You are going to need plenty of containers and padding for your relocation. Most people choose to go with cardboard boxes as their choice of containers, due to their versatility and price. You can even acquire these boxes without paying a single dime if you put some time and effort into it. The way you can do this is by visiting your local stores and asking if they can spare a box or two.
Most stores do not have further need for cardboard boxes after they unload their contents and will be happy to send a few your way. Visit enough stores and you will have all that you need. But if this is not an option for you, you can always have your movers deliver all the boxes that you need, as well as packing supplies.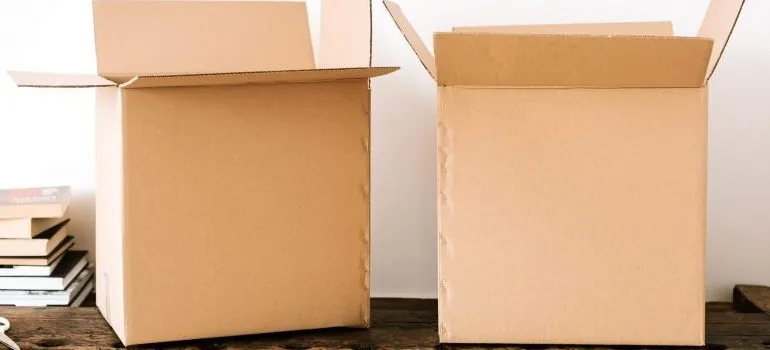 Speaking of packing supplies, they are a bit tricky to acquire on the cheap. One option is to ask around for people in your area that have recently moved and see if you can purchase some off of them. Another is to scour the internet marketplaces for good deals. The latter might require a considerable time investment, though, so your mileage may vary.
Consider renting a portable self-storage unit
Having professional movers handle all of your belongings is great, but some might not have the budget for it. In those cases, you might want to think about renting a portable self storage unit that you can load on your own. Your moving company will bring it to your doorstep and await your next call. Once you and the unit are ready, you can call them again and have it delivered to your new home. This way, you will have to put in extra work but will have secure transport of all of your belongings. It is a great option to consider if you want to save some money on moving from Boise to Caldwell ID, as well.

Everyone from the packers to the movers were awesome! They were all very professional and showed up when they were supposed to. would definitely use them again.
Let our team put together a comprehensive moving plan for you. Complete our simple free quote form or contact us at 1-208-375-0961.