Exploring Neighborhoods and Attractions in the Boise Area
Ready for an exciting adventure through Boise – Idaho's hidden gem? This isn't your average guide. We're diving into secret spots and unique attractions most tourists miss. Locals looking for new fun or soon-to-be residents moving with the best Idaho moving companies, this is for you! We will traverse through the city's dynamic streets, immersing ourselves in the local culture and uncovering the stories that bring Boise to life. From intriguing museums to breathtaking natural wonders, we'll unveil the treasures that make this city truly unique. Join us as we uncover the real charm and the best places, neighborhoods and attractions in the Boise area.
What neighborhoods and attractions in the Boise area should you explore?
From historic districts to up-and-coming enclaves, each Boise neighborhood has its own unique character and allure. For instance, you can begin your journey in the charming North End, with its tree-lined streets and historic architecture. Or, you can venture to the energetic Downtown area, where trendy shops, restaurants, and cultural attractions await. For a more laid-back vibe, explore the enchanting East End, known for its picturesque parks and cozy cafes. And don't miss the lovely Boise Bench, with its breathtaking views and hidden gems around every corner.
Whether you're seeking art and culture, outdoor adventures, or a thriving food scene, these places in the Boise area have it all:
Meridian
Nampa
Caldwell
Eagle
Kuna
Star
So, once it comes to booking moving services Boise ID offers to take you there, rest assured you can easily transition to one of these captivating neighborhoods. Take that leap and fully immerse yourself in the essence of the chosen destination. It simply can't disappoint.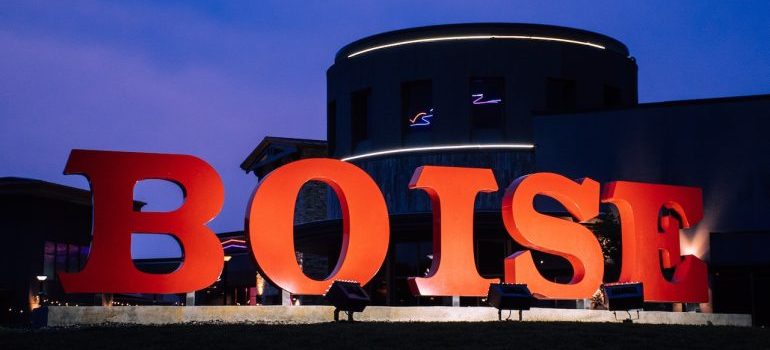 1. Meridian, ID – Fastest Growing City in the Heart of the Treasure Valley
Meridian is a hidden gem in the Boise area that boasts a wealth of famous attractions that are bound to thrill and entertain. For instance, kick-start your adventure at Wahooz Family Fun Zone. Namely, it is a beloved entertainment center featuring go-karts, mini-golf, and arcade games. It guarantees hours of laughter and excitement. Therefore, take your adrenaline to new heights at Roaring Springs Water Park, where thrilling slides, wave pools, and a lazy river offer refreshing thrills and splashes.
For racing enthusiasts, Meridian Speedway is the place to be. It hosts heart-pounding stock car and sprint car races that will leave you on the edge of your seat. But before you visit this place, complete the relocation process and let the expert movers Meridian ID handle the logistics. With the peace of mind coming from a successful move, you can explore Meridian's neighborhoods and indulge in the unforgettable experiences that await you.
2. Nampa, ID – Gateway to Thriving Communities in the Boise Metropolitan Area
Known as a hidden gem in the Boise area, Nampa is home to a range of famous attractions that will captivate visitors of all ages. First, you can visit Warhawk Air Museum, an awe-inspiring destination showcasing vintage aircraft and military history. Furthermore, you can hear about the stories of heroism and innovation as you explore the fascinating exhibits and artifacts on display.
When it comes to entertainment, the Ford Idaho Center takes center stage. This versatile multipurpose arena hosts an array of exciting events, from concerts featuring top artists to thrilling sporting competitions and captivating exhibitions. Whether you're a music lover, sports enthusiast, or art aficionado, the Ford Idaho Center offers unforgettable experiences that will leave you in awe.
Finally, Nampa Civic Center stands as a vibrant cultural hub, enriching the community with live performances, captivating art exhibits, and engaging community events. There, you can witness stunning theater productions, live concerts, and dance performances that showcase the immense talent of local and visiting artists. The Civic Center also hosts thought-provoking art exhibits, providing a platform for both established and emerging artists to showcase their creativity. This captivating town offers quite a lot to new residents and old, so team up with your chosen movers Nampa ID recommends. And begin your exploration journey of neighborhoods and attractions in the Boise area!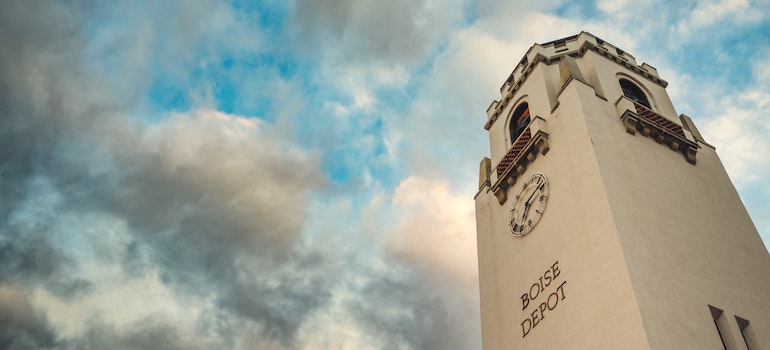 3. Caldwell, ID – A Cultural Haven in the Heart of Canyon County
Caldwell is a captivating city in the Boise area that is brimming with amazing attractions that are sure to leave a lasting impression. The first place you can explore is Indian Creek Plaza. Namely, it is a vibrant public square that serves as a hub of activity throughout the year. Here, you can experience the thrill of live concerts and colorful festivals. Moreover, you can glide across the ice during the winter months as the plaza transforms into a delightful ice skating rink.
For those seeking a journey through time, the Orma J. Smith Museum of Natural History is a hidden gem waiting to be discovered. For instance, you can delve into the rich geological history of the region as you explore fascinating exhibits showcasing local fossils and geology. From ancient creatures to geological wonders, this museum offers a captivating educational experience.
Nestled amidst the picturesque landscapes of Caldwell, the Ste. Chapelle Winery is a renowned destination for wine enthusiasts. What you can do is indulge in exquisite wine tastings, savoring the flavors crafted with expertise and passion. As you sip, soak in the scenic views of the vineyard, creating a serene and unforgettable backdrop for your visit.
If you've decided to move to Caldwell, let the professional movers Caldwell ID trusts take care of the moving process. They will ensure you a seamless transition as you uncover the hidden treasures of Caldwell's neighborhoods. Therefore, don't hesitate, but prepare to be enchanted by the vibrant spirit and remarkable experiences that await you in Caldwell.
4. Eagle, ID – Where Natural Beauty Meets Exquisite Living
This hidden gem among the neighborhoods and attractions of the Boise area offers a plethora of destinations that will leave you breathless. First on the list is Eagle Island State Park, a picturesque haven for outdoor enthusiasts. Here, you can dive into the refreshing waters for a swim, cast your line for some fishing, or traverse the scenic trails for a rejuvenating hike, immersing yourself in nature's beauty.
For golf enthusiasts, Banbury Golf Course is a true gem. With its well-manicured fairways, breathtaking views, and challenging holes, it's a golfer's paradise. Therefore, test your skills, soak in the stunning surroundings, and create unforgettable memories on this esteemed course.
Furthermore, you can delve into the rich history of Eagle at the Eagle Historical Museum. Step into the past as you explore the charming exhibits that showcase the town's heritage and culture. From artifacts and photographs to interactive displays, this museum offers a captivating journey through time.
If you want your upcoming move here to be smooth and easy, let the professional movers Eagle ID handle the hardships of the move. Who better to ensure a seamless transition as you embark on your adventure to uncover the hidden treasures of Eagle? Soon enough, you will enjoy natural wonders, a round of golf with breathtaking views, and the captivating history and heritage that make Eagle a truly remarkable destination.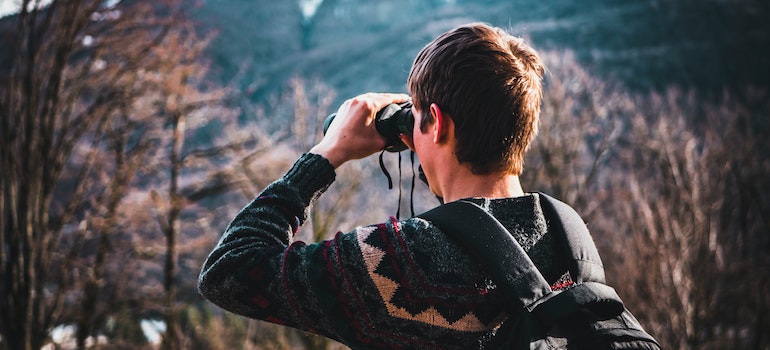 5. Kuna, ID – Explore Tranquil Charms of Idaho's Countryside
Kuna is one among many captivating neighborhoods and attractions of the Boise area. It offers a collection of remarkable destinations. For instance, birdwatching enthusiasts will find solace in the Snake River Birds of Prey National Conservation Area. Namely, it is a haven for various raptor species that grace the skies with their majestic presence. Moreover, art lovers will be delighted to discover the hidden gem of Initial Point Gallery. It showcases a diverse collection of local artwork and features rotating exhibitions that celebrate the talent and creativity of the community.
Furthermore, you can step into the past at Celebration Park, a unique archaeological park that transports you to ancient times. Here, you will marvel at the ancient petroglyphs carved into the rocks, offering a glimpse into the rich history and cultural heritage of the region. Additionally, camping opportunities allow you to enjoy the serene surroundings and create lasting memories.
When thinking about difficulties when relocating to Kuna, you are advised to partner with one of the best movers Kuna ID has to help you execute a seamless transition. Therefore, prepare to explore the diverse bird species, get inspired by local artwork, and be captivated by the ancient petroglyphs that make Kuna a destination unlike any other.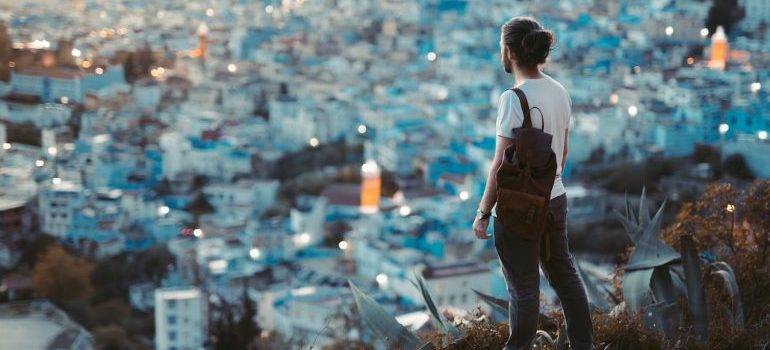 6. Star, ID – Discover the Outdoor Paradise of the Gem State
Star is a charming community among the neighborhoods and attractions of the Boise area. This place beckons with its three renowned destinations that are sure to captivate visitors. To begin with, you can stroll along the picturesque Star Riverwalk, a scenic walking path that meanders alongside the Boise River. It offers stunning views and serene picnic spots where you can relax in nature's beauty.
Secondly, sports enthusiasts will find their haven at Hunter's Creek Sports Complex, a premier facility offering a range of outdoor activities. Whether you're looking to engage in a friendly game of soccer, baseball, or tennis, this complex provides the perfect setting to unleash your competitive spirit and enjoy the great outdoors.
Additionally, you can celebrate the holiday season at the renowned Star Lights Parade. It is an annual spectacle that brings the community together in a festive spirit. Also, you can marvel at the dazzling floats adorned with twinkling lights, enjoy the joyous atmosphere, and create lasting memories with friends and family. Of course, when it comes to the process of the family relocation itself, rest assured that the most reliable movers Star ID will help you prepare and move.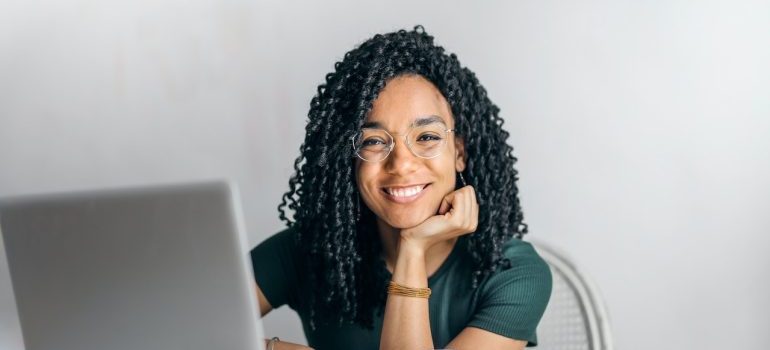 Discover Other Hidden Gems in the Boise Metro Area
While the aforementioned attractions in the Boise area are certainly worth exploring, don't forget to venture further and discover other hidden gems. What you can do is treat yourself to the local culture by visiting vibrant farmer's markets. Here, you can savor fresh produce and artisanal products and indulge in culinary delights. Moreover, don't hesitate to explore art galleries showcasing the talents of local artists.
Also, get to know the community spirit by attending lively events, such as music festivals, neighborhood block parties, or cultural celebrations. There, you can connect with locals and create cherished memories. Here are some examples of hidden gems to explore beyond the mentioned attractions:
Treasure Valley Farmers Market: A bustling market offering a wide array of fresh fruits, vegetables, and local delicacies.
Freak Alley Gallery: An outdoor art gallery adorned with captivating murals that showcase the city's vibrant art scene.
Boise Music Festival: A summer music extravaganza featuring top artists and local talent, creating an unforgettable musical experience.
Unveil the Best Neighborhoods and Attractions in the Boise Area Yourself
It is a fact that the Boise Metro Area is a treasure trove of neighborhoods and attractions waiting to be explored. By venturing beyond the well-known destinations, you can uncover the hidden gems that make this region truly special. From the vibrant streets of Meridian to the captivating charm of Nampa, the Boise area offers a wealth of wonderful attractions that promise unforgettable experiences.
Whether you're immersing yourself in the cultural offerings of Caldwell or embracing the natural wonders of Eagle and Kuna, each neighborhood has its own unique allure. Armed with this guide, you have the knowledge to create memories that will last a lifetime. So, go forth and discover the neighborhoods and attractions in the Boise area that make it a captivating destination like no other.

Everyone from the packers to the movers were awesome! They were all very professional and showed up when they were supposed to. would definitely use them again.
Let our team put together a comprehensive moving plan for you. Complete our simple free quote form or contact us at 1-208-375-0961.