Discover your neighborhood: Little known facts about Boise suburbs
Moving is always a challenging and fun experience. It's even more so when you're moving to a great neighborhood like Boise suburbs. Even though it may now seem like that, it's definitely one of the hidden gems you need to explore. Here at Peasley Moving & Storage Boise area, we have lots of experience with people wanting to move to this absolutely fantastic place. That's why we have prepared all these facts about Boise suburbs you need to hear about. It's going to be helpful if you want to relocate to the location. And even if you don't want to move, it's a great chance to learn something new. After all, it's one of the best places to live in The Gem State, as Idaho is known, and it's definitely for all the best reasons.
The history and culture of this place are phenomenal facts about Boise suburbs
Boise, and its suburbs, have a long history stretching back centuries. There's been a lot of contact between the Native people that lived here and the newcomers that settled into the area. As the years went on, the Native Americans and others who came learned to live peacefully. Just recently, the local mayor spearheaded a major breakthrough in relations. In any case, if you are interested in history, especially the one dealing with Native Americans, this is the right place for you.
You'll see it all: from the early days of European colonialism to industrial growth and co-existence between various people and ethnicities. It's a good old success story, and locals are very proud of it. Moreover, the area has many unique historical landmarks for you to explore, standing as witnesses of all that's happened here.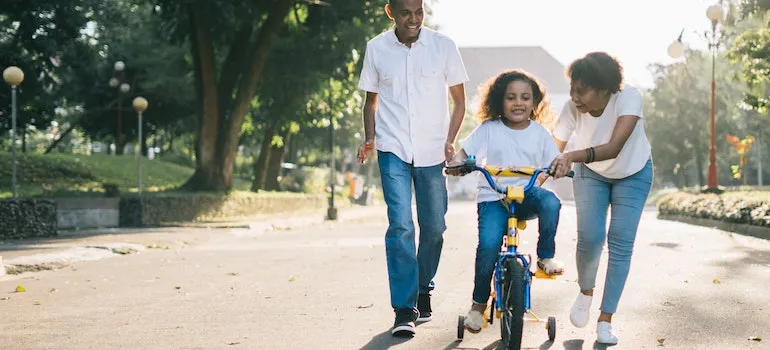 You can visit The Old Idaho Penitentiary, an old historic prison that's been refurbished into a museum. We know that many people who relocate to the area say they were thrilled went they visited. This is especially true for people who've used the moving companies Meridian area, since it's the closest to the museum. If you want to experience more of the community's multiculturality, you may also want to visit the Basque Museum & Cultural Center.
In fact, this is the only Basque museum in all of the United States! By exploring the Cyrus Jacobs/Uberuaga House and Fronton Building, you'll get a chance to experience the unique lives of historic Basque people living in Boise and its suburbs. It's going to give you a really good feel about the local history. 

There are many local outdoor attractions and activities in Boise's suburbs
Living in the suburbs has its perks, after all. One such bonus is having really beautiful and open scenic parks and green spaces all around the places. If you, or your family, like to spend time outdoors, this is an excellent opportunity for just that. Boise suburbs are known for how great they are. For example, you may want to visit Kathryn Albertson Park, a 41-acre nature reserve offering a little bit for everyone who visits.
It is one of the most liked parks in Boise, as recommended by many locals who see it. After relocating to the area with your family, it can be a great way to spend time outside. Another great place to visit is the Bogus Basin Mountain Recreation Area, where you can try skiing, snowboarding, and hiking when the weather is right!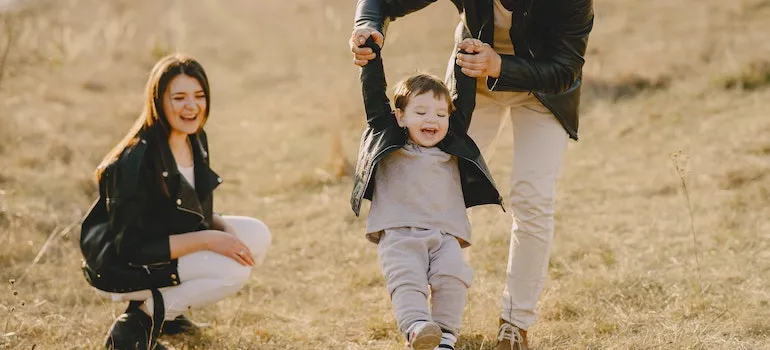 Boise residents are also really concerned about the environment, and the impacts various things have on it. That's why they are really conscious about being eco-friendly, and doing everything to reduce the harm to the environment human influence might have. One such thing is the Boise River Greenbelt, a 25-mile-long riverside pathway supporting the preservation and protection of natural habitats. A lot of the people relocating to the area with movers Caldwell ID has ended up joining many local organizations and volunteering there. It can be a great way to spend time, even if you will be volunteering there on weekends.
One of the best-known facts about Boise suburbs: great food and drinks
There are many great local restaurants and cafes you'll fall in love with. They will be a great choice, whether you are visiting them alone or with a family. One such example is definitely the locals-favorite Goldy's Breakfast Bistro, where many people spend their mornings having beautiful breakfasts. But that's not all! Boise also has many great restaurants for dinners, as well as great bars and good places to hang out.
It's a well-rounded city for partying, offering many clubs and getaways for different crowds. If you're more of a type that stays home and likes to cook, there are many excellent specialty food markets and shops for you to shop in. For example, The Boise Co-op is a community-owned grocery store often recommended by the locals, since it sells local, organic, and sustainable products.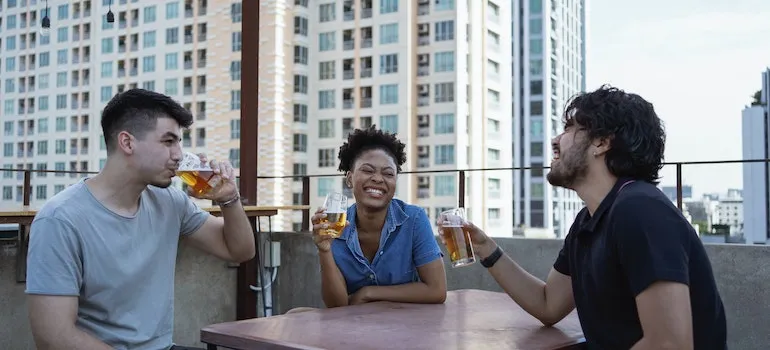 You'll also find plenty of breweries, wineries, and distilleries. A lot of them also try to stay eco-friendly and offer organic products. The Payette Brewing Company is particularly well-known in the area since it won many awards for breweries and it offers a taproom and outdoor beer garden. It's a perfect place to spend a few hours with friends to catch up.
Moreover, it's also a great place to meet locals, too! Another pretty famous place with the locals is The Growler Guys, often recommended by movers Kuna ID has. They offer a wide variety of beers, both local, regional as well as a couple of international choices. You will certainly enjoy it here if you're a beer-lover.
There are many options for arts and entertainment in Boise's suburbs
There's a big art scene in Boise in general. After all, with a population of 230,000 people, it's a must that there are many different groups with different interests. Moreover, you are going to find many local galleries and arts museums you can visit and explore. For example, lots of locals Freak Alley Gallery is a popular outdoor place where there are many great murals made by local artists.
If you're an artist yourself, this might be the perfect place for you to make a name for yourself. If not, it's a great place to visit and look at all the talented art pieces people have made over the years. Moreover, it truly speaks positive of all the great things that Boise has gone through as a city. You'll be astonished to see how well some of the murals have turned out to be.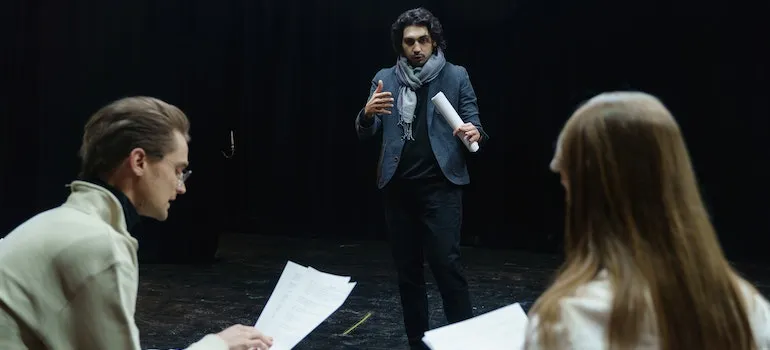 Other than that, there are also many great performing arts venues you can visit. These places can be a great thing to visit as a whole family. For example, lots of the locals recommend The Morrison Center, which hosts theatrical productions, concerts, and community events. It can be a great place to meet some new friends and people while there. It can be an awesome opportunity if you've just relocated to Boise and are still looking to meet local people.
Another great opportunity for families is visiting the local cinemas and film festivals, and there's plenty of those in Boise! For example, movers Star ID offer often recommend The Flicks, an independent movie theater that often screens indie, foreign, and art-house movies. It also makes the annual Boise Film Festival you should check out.
You can meet a lot of people at the local community events
Even though Boise is not small, it's not too big either. That makes it just perfect if you want to live in a mid-sized city that has lots of opportunities. That's just one of the reasons why there are many local community events and gatherings you can attend. It's actually one of the biggest perks of living in Boise, and definitely one of the more interesting facts about Boise suburbs you need to know about.
For example, locals often meet at the farmers' markets and local festivals. In fact, The Capital City Public Market is a local open-air market that has local produce, crafts, and food vendors and it's quite popular. Even if you are not planning to shop there, it can be a good experience just to go and check it out when you have some free time.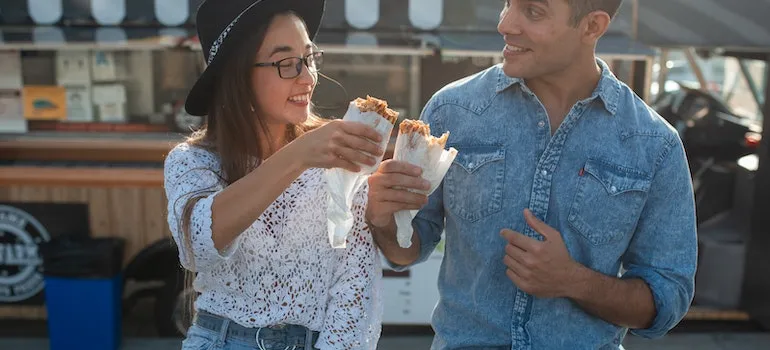 Other than these events that happen regularly every week, there are more sporadic ones you can check out. For example, The Spirit of Boise Balloon Classic is an annual hot balloon festival that attracts many foreigners to visit, as well. It's not something you see every day, and Boise locals are really proud of it. It's definitely something you don't want to miss, and you can enjoy seeing all those hot balloons.
Kids especially like it, so it's really popular with families who've moved with the movers Nampa ID has. Another aspect you're going to like about Boise is their locals sports events. You absolutely need to visit the Boise Hawks baseball games at Memorial Stadium. They're a lot of fun, and you can visit as a family and enjoy a good old game of baseball.
There are many hidden gems and attractions you won't find elsewhere
Apart from the usual tourist traps, Boise offers lots of hidden gems and attractions you won't find elsewhere. Some of these are pretty unusual, but locals and visitors seem to like them nonetheless! For example, other than the Basque museum mentioned earlier, you may want to visit The Basque Block where the museum is located, too. Its whole purpose is to showcase the rich Basque heritage that's pretty dynamic in the area. You will appreciate it, and it's one of the best things about Boise's history.
You should also visit some of the off-the-beaten-path activities and experiences, such as the Idaho Botanical Garden's Winter Garden aGlow! This unusual name actually hides events transforming the garden into a winter beauty with a ton of twinkling lights. It's definitely a place to visit if you're visiting, and it's one of the best memorable facts about Boise suburbs.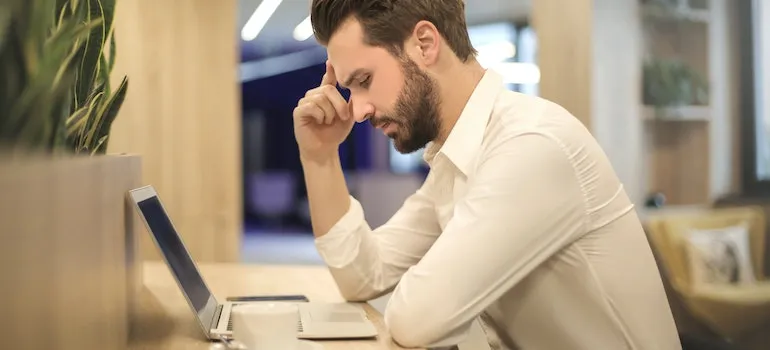 Moreover, there are plenty of urban stories and legends going around Boise. If you're interested in those, this place is a never-ending mystery story. For example, there's an empty parking lot called the 'Boise Hole'. Apparently, there's all sorts of weird stuff happening there. It also got somewhat of a mysterious and controversial past. On a more serious note, it's always good when a city has a soul, and such stories. It makes you truly appreciate it, as you learn about its history and all the things that happened here. Other cities don't offer such experiences, which definitely puts Boise on the list of the most interesting cities.
All the great and interesting facts about Boise suburbs await you!
As you can see, Boise is full of these fantastical stories, facts and history you need to explore. It's actually a great place to live in, too! According to Numbeo, a family of four would need 3,618.5$ excluding rent to live in Boise. When you compare it to other cities, you can see that it is affordable, depending on what kind of a city you want to live in. For example, rent is 56.7% lower than the one in New York!
Other than that, Payscale lists Boise's average salary to be in the range of around $69,000. Considering the costs of living, these are great numbers and definitely something you want to check out. According to the movers Eagle ID offers, a lot of the people relocating to Boise do it because of its great affordability and fantastical job opportunities!
As you can see, Boise is a well-rounded option liked by many! There are many truly great things you can appreciate about this city. There are many local events, businesses and overall communities that make Boise a great city to live in. If you relocate to the area, you should really try to get active in the local community. Support the local businesses, visit local events, and have fun visiting all the suburb attractions and must-sees. You'll learn a bunch of great facts about Boise suburbs, and have a ton of fun while doing that!
Reference:
https://www.numbeo.com/cost-of-living/in/Boise

Everyone from the packers to the movers were awesome! They were all very professional and showed up when they were supposed to. would definitely use them again.
Let our team put together a comprehensive moving plan for you. Complete our simple free quote form or contact us at 1-208-375-0961.