Common mistakes when searching for movers online
Looking for a moving company online has become a standard step in planning a relocation. After all, it is the fastest way to find quality movers that operate in your area. However, there are many mistakes when searching for movers online that you can fall into, especially if this is your first time doing it. The best way to do it is to consider only the top movers like Peasley Moving & Storage Boise for your relocation. But even if you do so, there are some things that you might want to double-check. Reading the reviews is essential, as well as checking with the BBB and FMCSA. In this article, we are going to go over all the mistakes that you can make in your search, so you don't need to make them at all.
What are the common mistakes when searching for movers online?
Here is the list of the common "culprits":
Not coming up with a list of quality movers in your area
People often don't read all the moving reviews on several sites
Get a free moving estimate from several movers
Check with BBB and FMCSA
Contact potential movers and ask about their equipment and valuation coverage
There are even more mistakes that you can make, such as going with a lowball cost estimate, but these are the critical ones. If you do not make a single mistake from this list, you will be much less likely to fall into the hands of fraudulent movers.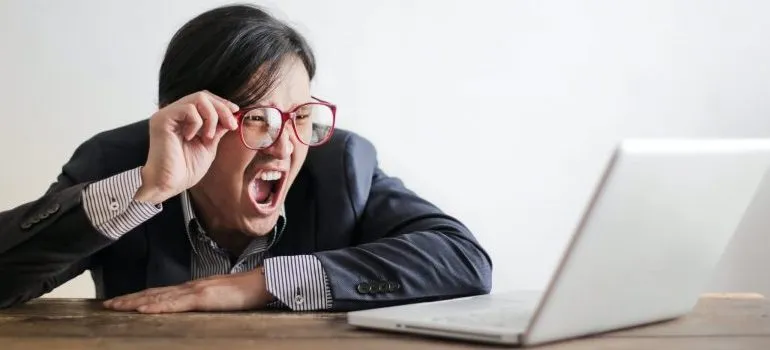 Not making a list of all movers in your area
The first mistake that you can make is not to weigh all of your options. You need to know about all of the moving companies that operate within your area, first and foremost. After all, how are you going to make the best choice without knowing what is available to you? While recommendations are great and some movers are well-worth your money, you may be missing out on great deals if you do not conduct your research thoroughly.
Even if you end up choosing the mover you initially wanted, having a list of movers is always beneficial. Do the same if you are looking for other services such as a storage facilities Boise ID, for example. You can never have too many options, after all, and knowing about them is paramount to success. Do your research well and you will have no problems.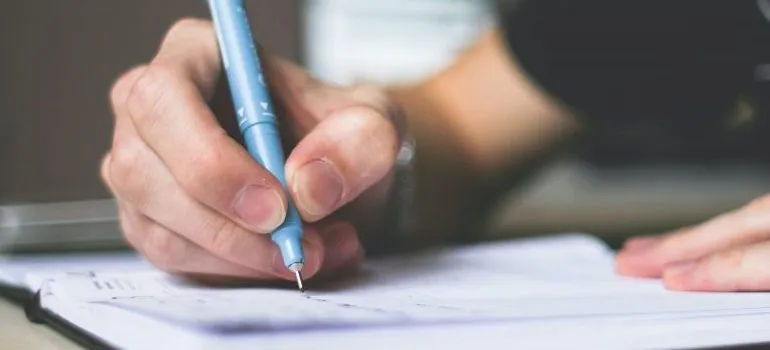 Besides, making a list of movers is not going to take that much of your time. A simple google search will showcase most of the companies that are able to provide you with quality service. Always bear in mind that the best deal might be hiding just around the corner.
People often don't read all the moving reviews on several sites
Another critical mistake is not reading enough customer reviews. All of the companies are going to have impeccable reviews on their own webspace, after all, and if you do not check other sources you may not have the complete picture. When evaluating the moving companies Meridian has on offer, you need to get your information from several places.
There are dedicated moving review sites, where customers share their experiences and you need to take advantage of them. If you don't do it, you are opening yourself to a potentially worse moving experience. Of course, great companies will have good reviews wherever you look for them or not. However, do note that there is no such thing as a company with all good reviews. In fact, be extra wary if all that you find about a mover is good, that might mean that some of the reviews might be fabricated.
Get a free moving estimate from several movers to avoid mistakes when searching for movers online
The biggest mistake that you can make is not to get a free estimate from multiple moving companies. This can potentially cost you hundreds of dollars in moving costs. Therefore, get a free quote from every mover on your list before you even think about making a decision. You will want to provide the exact same information to every company if you want all of the estimates to be as accurate as possible.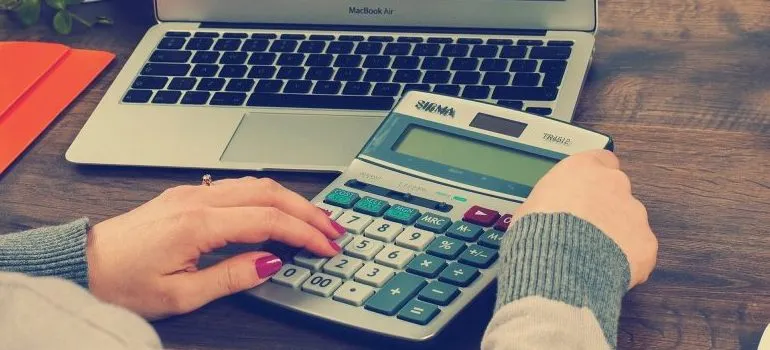 Also, do note that free quotes only serve as a frame of reference. Before you make the final decision, make sure to schedule an in-house inspection from several movers. This is especially important if you will be embarking on a long-distance relocation. For local relocations, free quotes are usually quite accurate.
Check with BBB and FMCA
Every single mover that you are considering needs to have a membership with one of the prominent organizations. Great places to start are the BBB and FMCSA moving directories. If a company is not a part of any of these organizations, you need to be extra careful. It is a possibility, however, and one that you might encounter. If that happens, check some other well-known associations and see if that mover is a part of them. But for the most part, if a mover is not a member of those two, you might want to look elsewhere.
Contact a potential mover and ask about their equipment and valuation coverage
Finally, you need to ensure that the moving company of your choice maintains their equipment properly and regularly. Ask them about it and you can divulge much from the way that they answer. This is one of the common mistakes when searching for movers online, as you can't see the equipment in person, most of the time. What you can do is ask for recent pictures of their trucks and moving equipment. Doing so is in your best interest, after all.

Everyone from the packers to the movers were awesome! They were all very professional and showed up when they were supposed to. would definitely use them again.
Let our team put together a comprehensive moving plan for you. Complete our simple free quote form or contact us at 1-208-375-0961.