Choosing the Commercial Moving Company That's Right for You
Deciding to relocate your company is easily one of the biggest challenges you can face as a businessman. Although corporate relocations are similar in concept to household moves, they are far more complex. Organizing the logistics, figuring out the budget, and picking a new location will all be on your to-do list. However, for a successful move, one more crucial part is necessary. And that is choosing the commercial moving company for the job. If you lack previous moving experience, this may seem like quite a challenge. Luckily, Peasley Moving & Storage is here to assist you on your journey! With our help, you'll be able to find the best possible movers that suit your needs. We'll go over the necessary steps to make an educated decision, and point out a few important factors to consider.
Factors in choosing the commercial moving company for your upcoming move
Planning and undergoing a corporate move can be made easier if you choose a moving company that meets your commercial relocation needs. But, even making a good choice can be tricky if you don't know what to look for. The world of business moving is large, and there are quite a few companies available for the job.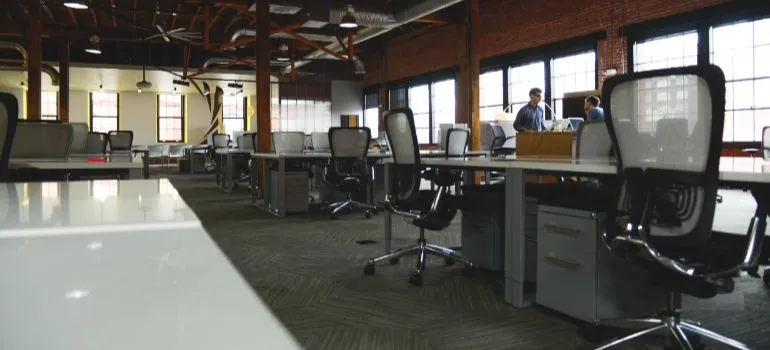 However, not every company has the necessary experience you and your business deserve. Moving a business needs to be taken seriously, and this is why you must do your due diligence when looking for movers. Once you do pick the best possible company, however, your relocation will be smooth, fast, and affordable. Although the whole process seems impossible and intimidating, trust us when we say that it will all be worth it in the end.
Low Prices Could Signal an Inexperienced Commercial Moving Company
Regardless if you're relocating your home office or your business, calculating the budget will always be a hot topic. Your goal is to relocate your property and do so at the minimum expense possible. However, moving an office is more complex, and thus more expensive. Sure enough, you'll need to hire movers, but there are many additional points to think of. Will you need specialty boxes for fragile items and documents? Are there any shipping container movers near me? What is the maximum amount you can divert to your moving budget?
Sure enough, expenses to move your business can quickly add up. At this point, it can be tempting to select commercial movers with the cheapest quote. But this can spell failure for your business relocation. When extremely low rates seem too good to be true, they probably are just that. Cheap rates will save you money, but at what cost?
One of the most common issues is low price quotes which often come with hidden fees. And in most cases, these quotes only cover basic costs, with add-on prices surprising you when the final bill arrives. Because of this, it is vital to always get your free quote when choosing the commercial moving company for your business move.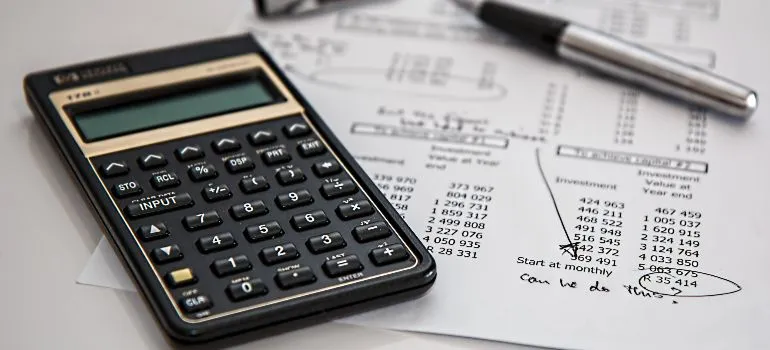 Another price-related issue occurs with new, inexperienced companies. It's not uncommon for newer moving companies to offer low-price quotes to generate business. But since they lack the necessary experience, your move could become lengthy, and your items may face damage. When choosing corporate movers, you need to find an optimal balance between quality, and affordability. We will discuss how this can be done in the following section.
Choosing the best commercial moving company requires detailed research
As we've already mentioned, your choice of professional office movers is practically endless. To pick the one most suitable, you need to narrow down your selection until you reach the final choice. The only way to do this is by detailed and thorough research. What you need to do, is make a list of potential moving companies, and carefully consider a few factors regarding them.
The further you look into a perspective mover, the more details you'll uncover. This knowledge will ultimately help you weigh out the pros and cons of each, and eliminate the ones unfit for your specific relocation purposes. Here's what you should consider:
Online reviews. This is easily the best method for choosing the commercial moving company with the best reputation. Websites, such as Yelp, Google Reviews, and Better Business Bureau, offer a clear insight into the company through customer experiences. This way, you can clearly see how satisfied previous customers were with the mover's services. And, if there were any unpleasant situations, how the company handled the issue, and whether the client was satisfied with the solution.
Services offered by the movers. Make sure that the company offers the services you need for your move. Every office relocation is different, which makes flexibility very important. Should you need commercial storage, long-distance services, or packing, look for reliable movers that offer the service.
Company background. You can usually check the company's history directly on its website. Check for the years they've been in the business, what kind of certification they have, and if they are locally owned and operated.
Once you've located a few moving companies that suit your needs and resources, list them down. Then, give each company a call and request a non-obligatory moving quote from them.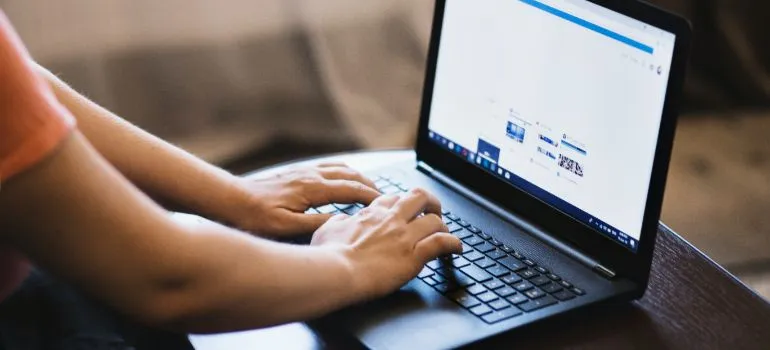 Your best choice is commercial movers that really make a difference
As you can see, there are quite a few things to consider. If you try to handle the process of planning your office move alone, you'll quickly find yourself in a problematic situation. Downtime is a major concern when moving offices, so you need to ensure that the process is as fast as possible. The longer the move, the longer you're out of action. That's why you need to choose a moving company that truly stands out from the rest. With so many options to choose from, it's quite difficult to find that one, perfect company. But once you do, the long search will definitely be worth it.
A reliable moving company should offer:
Detailed Moving Plans – With some moving companies, you sign a contract and don't hear from them again until moving day. A professional and reputable moving company should be with you from start to finish. Usually, experts will visit your office space to assess the workload and then work with you to create a detailed moving plan. Everything from scheduling, securing parking areas and pre-move orientation with staff is taken care of before moving day.
Excellent Equipment – A dolly and a few cardboard boxes won't cut it. When you hire professionals as your commercial moving company, their team of experts must arrive ready to go with the best moving vehicles, equipment, and moving boxes Boise professionals offer to optimally protect your belongings during transit.
A combination of affordability and quality – As we've already established, hiring outlandishly cheap movers may cost you more than you've expected in the long run. A good moving company cares about its customer's budgets and needs. Their services plans are a carefully planned balance of high quality, and rates affordable to everyone.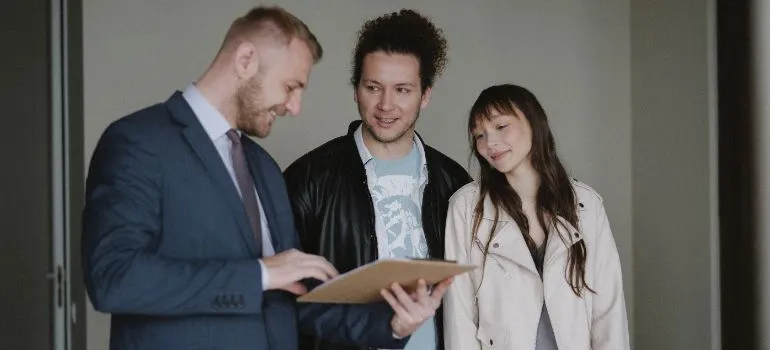 Peasley Moving & Storage – your trusted partner for commercial moving
There's a reason Peasley Moving & Storage has been the go-to commercial moving company for Treasure Valley businesses over the past 130+ years. Our reputation and quality are unmatched when it comes to office relocations. A member of the Better Business Bureau with an A+ rating, our teams are made up of knowledgeable, reliable experts. Efficiency and effectiveness are what make Peasley Moving & Storage stand out from the rest.
Working with us ensures speed, quality, and affordability. With a crew of reliable, hand-picked experts, and state-of-the-art equipment, no relocation is too difficult for us! Thanks to our expertise, you can say goodbye to pesky downtime and common moving obstacles. With us by your side, you'll be back in business before you know it. Choosing the commercial moving company for your next move in Idaho is over – we're eagerly waiting for your call!

Everyone from the packers to the movers were awesome! They were all very professional and showed up when they were supposed to. would definitely use them again.
Let our team put together a comprehensive moving plan for you. Complete our simple free quote form or contact us at 1-208-375-0961.