Best Places to Live in Boise Area: Comparing the Neighborhoods
The capital of Idaho has been a well-kept secret till just recently. With only 2.59 people per square mile, it's no wonder why it proudly has the nickname of The City of Trees. Naturally, however, the locals (and the trees) have put the secret out, so Boise is on the radar of many home and job seekers this year. The recent rankings have confirmed the rumors, as Boise, with its surrounding areas, has been ranked the 15th best place to live, 5th fastest growing, and 6th for job growth. So, if you wish to see if the rumors are true for yourself, here's a list that breaks down the best places to live in Boise area today.
Our list of best places to live in Boise area these days
Choosing the right neighborhood for you, your family, and your life situation is one of the most important decisions you'll have to make. The location of your future home affects the most vital aspects of life, such as affordability and quality of life. Therefore, just before you start searching for movers Boise area in your google search, let's take a look at the possibilities.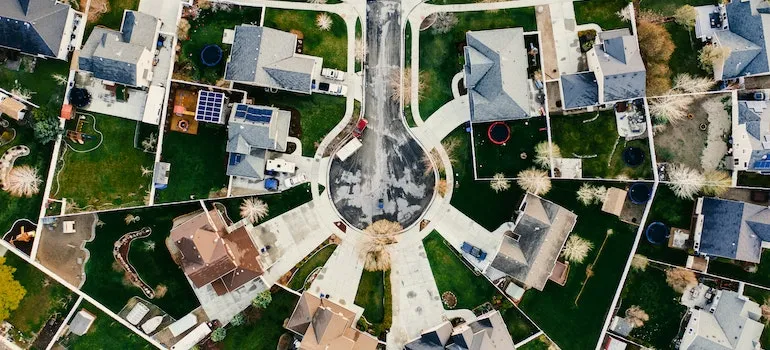 No matter if you crave the big city hustle and bustle or you're more for tranquil farmlands and sleepy suburbs, there's a solution for everyone's taste. That's why if you're considering moving to the Boise area, here's a list of its most attractive neighborhoods for you to check out.
Boise
Meridian
Eagle
Kuna
Star
And trust us, the area in and around Boise certainly has something for everyone.
The epicenter of Idaho – Boise
Boise is the cultural, intellectual, and commercial hub of Idaho state. As a result, this is where you'll find the most variety in terms of housing, and the best part is that the price is more or less the same as it is in Boise's surrounding areas. Luckily, the overall housing and living prices are still lower than the national average for mid-sized cities. The average median sales price is $349,900, while the average median household income is around $60,000.
The city welcomes folks of all ages. There's Boise State University for the youth who seeks affordability and proximity to downtown areas. Additionally, there are successful international companies, like Micron Technology and J.R.Simplot, for young and mid-career professionals. Finally, there are numerous things to choose from in terms of entertainment and recreation. Some of them are:
watching the beloved college football team Broncos
or the hockey team Steelheads
Philharmonia
Opera
art museums
ballet companies
Boise Foothills with 200 miles of trails for runners, horseback riders, bikers, and hikers
Boise National Forest
Bogus Basin Ski Resort.
Meridian for a classic suburban feel
Meridian is only 12 miles away from Boise and offers the classic movie-like suburban lifestyle. However, it's worth mentioning it's one of the fastest-growing cities in the nation and among the top ten places to live in Idaho. Meridian is an ideal place to grow your family's roots, as more than 75% of its residents own their homes and grow families here.
In addition, the median sales price is $371,500, while the average household income goes somewhat above $68,000. So, suppose you'd enjoy a short commute to Boise, a family-friendly neighborhood, and entertainment options. In that case, it's time to contact moving companies Meridian to help you become a part of a great community.
Eagle is one of the oldest residential suburbs and places to live in Boise area
If you're leaning more toward life from a quiet storybook feeling surrounded by farmlands, Eagle is the choice for you. In Boise's oldest bedroom community, some of the most beautiful and largest houses can be found. Even though Eagle is an intimate, cozy neighborhood town, it still offers some fine life luxuries. For instance, you can grab a bite at some of its 5-star restaurants, enjoy a game of golf at one of the 24 nearby courses, or take a stroll or hike at Eagle Island State Park. Also, you won't need to worry about the education quality for your kids, as Eagle schools are top-notch.
For example, Eagle Valley High School falls under the 10% of schools across the nation when it comes to college readiness and career. Nevertheless, the housing market has become competitive due to its charming setting. The average median sale price is around $575,000, while the household income is approximately $85,000. Still, movers Eagle ID, have their hands full, as numerous families wish to breathe in some fresh air, keep their privacy, and be 20 minutes away from the city rush when needed.
Choose Kuna for a small-town vibe
The next on our list of the best places to live in Boise is Kuna. The selling points of Kuna are plentiful. Firstly, many are attracted to its affordability. Secondly, many love being away from the city's hustle and bustle. And thirdly, even though it's away, it still offers many things, from wonderful greenery to amazing local restaurants. The median sales price is slightly less than $270,000, while the median household income is roughly $65,000. So compared to other neighborhoods in Boise area, housing prices are affordable. This might be the reason why all movers Kuna ID, say this city is one of Idaho's best-kept secrets.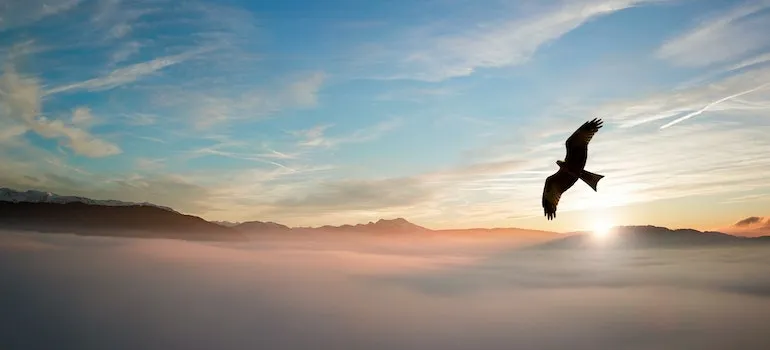 Kuna can proudly boast its small-town charm, affordable houses, and stunning scenery. However, the greatest natural attraction in the neighborhood is Morley Nelson Snake River Birds of Prey National Conservation Area, which is home to the largest number of nesting raptors in North America. As far as entertainment goes, it's modest but extremely popular. Kuna Days parade, fun run, and numerous vendors happen each August. Indian Creek is the perfect spot for summer swims, while the Snake River Birds Raptor Fest happens each spring.
Star is the newest bedroom community in the Treasure Valley
Ultimately, Star is an ideally located town between Cardwell and Eagle, which grants its residents numerous amenities of all sorts. Star was considered to be a cheaper alternative to Eagle, but as the neighborhood grows, this is no longer true. We've found out from movers Star ID, that this area is attracting younger families nowadays with stable income sources. The average price for a median home is $425,000. These homes are newly built due to the recent growth in the area. The average median household income is approximately $55,000.
Final words on the best towns to live in the Boise area
As you could've seen, some of the best places to live in Boise area indeed have what to offer. At the end of the day, if you're considering living in Boise area it all comes down to your personal preferences, lifestyle, financial situation, wants, and needs. We hope our article helped you learn more about the Boise area neighborhoods so that you can start searching for your perfect home.

Everyone from the packers to the movers were awesome! They were all very professional and showed up when they were supposed to. would definitely use them again.
Let our team put together a comprehensive moving plan for you. Complete our simple free quote form or contact us at 1-208-375-0961.