The benefits of self storage for students in Idaho
Going to an Idaho college usually means that you will live either on the campus or rent a place for the duration of your studies. Almost always, the cost associated with large apartments is simply not worth it for a student. Therefore, you are expected to fit all of your belongings inside a small dorm room or a studio. Needless to say, this is usually an exercise in futility. But there is a solution. You can reap the benefits of self storage for students by renting storage units Boise. This solution can be very affordable and will provide you with flexibility, peace of mind as well as better organization. And it will help you find new housing arrangements, too.
5 great benefits of self storage for students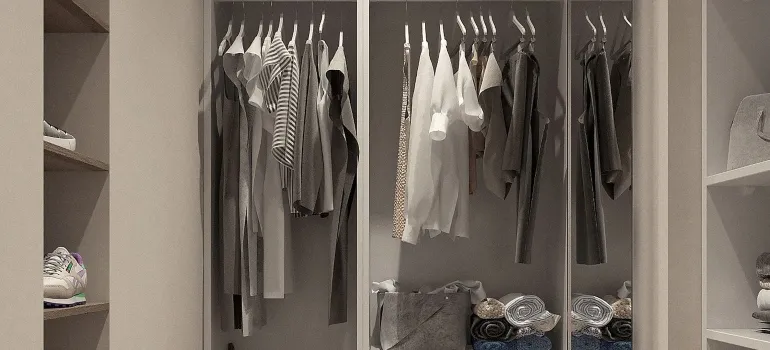 The main benefits of self storage for students are:
Leasing flexibility
Affordable
Peace of mind
Better organization
Easier to find new housing
Needless to say, you will also have a stashed room. With all the stress that studies can bring, it might do you well to have a place where you can be completely alone. Depending on the unit's type and size, you can even create your own study or game room. Regardless of whether you choose to rent one of the storage pods Boise has or a much larger unit, the benefits that come with renting storage space are not to be discounted. Let's explore them in a bit more detail, shall we?
By renting a self storage unit, you will have greater flexibility with your rental terms
Most storage companies will offer month-to-month leasing contracts, meaning that you can rent your unit for exactly the time you need. Some self storage providers also offer specialized discounts for college students. More often than not, you will be able to get a good portion of your first rent discounted.
This, of course, means that you should take your time when choosing a storage service provider, as you want to ensure that you get the best deal. Thus, before you start gathering moving boxes Boise, make sure to contact all the storage providers in the area close to your college accommodations. Make sure to visit the facilities in person and inspect if they are to your liking.
You can choose one or more storage units, based on your budget limitations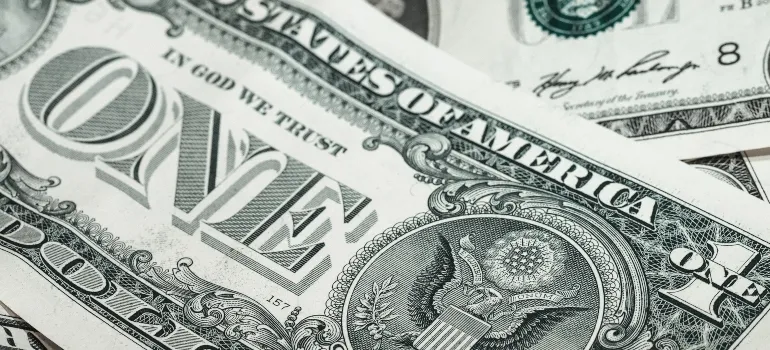 Most students are on a very tight budget, what with the college student loans and everything. While renting a storage unit might seem like an added expense (because it is), the benefits of having one usually trump the small investment. Peasley Moving & Storage ID offers you the options to rent one or more of our portable self storage units if that is all you require, for a very reasonable monthly rent. No matter what your needs are, you can be certain that you can get the ideal self storage solution from our team.
The reason why this is a benefit is due to the fact that you get to choose the ideal size. While you might not have as many options when it comes to renting an apartment.
One of the main benefits of self storage for students is peace of mind
Most importantly, renting a storage unit allows you to keep your things secure. Most of the time, you might not be comfortable with leaving valuable items in a shared dorm, or even a shared apartment. And chances are that you will have a roommate or two. By renting a storage unit, you are securing the peace of mind that comes with knowing that your belongings are safe and sound. All of the best facilities have extensive security measures in place, complete with door alarms, security cameras, and, in some cases, even guards.
Furthermore, you have the option of renting temperature-controlled self storage if your belongings are susceptible to climate conditions. This is most often the case when you want to store electronics or similar delicate items. By having them inside a temperature-controlled space, you will not need to worry about them not working when you take them out.
A storage unit allows you to be better organized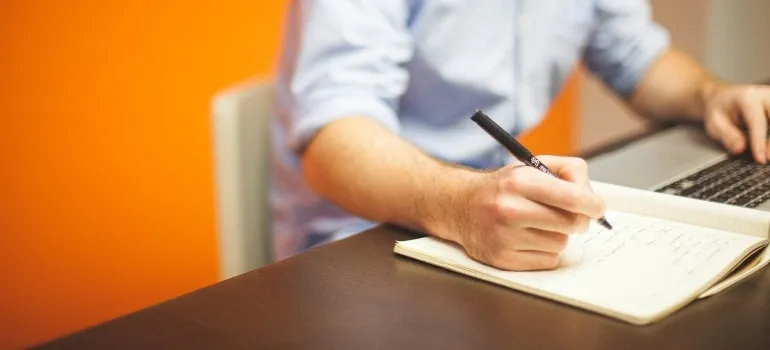 Student life is all about organizing your time and belongings. If you have a lot of large furniture pieces and plenty of moving boxes when you make your trip from and to the college location, having a storage unit available can be a real lifesaver. Furthermore, by renting storage space, you will make it easier for your parents to organize your home. Perhaps your bedroom can be turned into an office or a guest room and your parents might be reluctant to do so due to your belongings. By renting a storage unit and depositing your items there, all of this will be a non-issue.
You will have it easier to find new housing
Lastly, having a storage unit will allow you to find your new housing after graduation much more easily. You will have the option to live with friends or find a small apartment for the time being, without needing to worry about what will happen to all your stuff. Also, keeping all of your items in one centralized location will allow you to easily find new housing arrangements, without needing to worry about where your stuff will be while you search. Searching for an apartment in the state of Idaho can oftentimes be a lengthy process, especially if you have set requirements. It is always good to do anything you can to make it easier.
How do you choose the best college storage unit?
Before you can rent a perfectly-sized unit, you will need to make some decisions. Analyze the items that you have, and need to be stored, before searching for a suitable unit. Consider that you will not be taking all of your items with you when you leave for the summer break, such as seasonal clothing, bedding, linens, textbooks, and various supplies. And, above everything else, you will want to find a storage unit that is as close to your residence as possible.
If you are living on the campus, you will want a unit that is right next to it. If you want to take advantage of all the benefits of self storage for students provides, having a storage unit easily accessible is going to be your primary concern.

Everyone from the packers to the movers were awesome! They were all very professional and showed up when they were supposed to. would definitely use them again.
Let our team put together a comprehensive moving plan for you. Complete our simple free quote form or contact us at 1-208-375-0961.