What are the benefits of moving on a weekday?
Did you know that the timing of your relocation can have a great effect on the overall success of your moving endeavor? When on the cusp of booking a moving day, you have one very important decision to make – whether you want to move on a weekday or during the weekend? Most people opt for the latter option, and they do so without even realizing all the benefits of moving on a weekday. As one of the best moving companies Boise has to offer, it's always in our best interest to help you arrive at the right decision for your relocation. That's why we will be happy to help you see all of the advantages of moving on a weekday. You might realize that's the best option for you.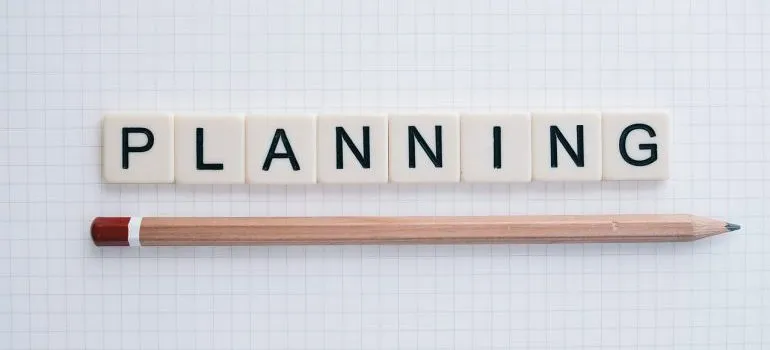 The four main benefits of moving on a weekday
Let's start by saying that there are certainly more than just four advantages of moving on a weekday. With every person having a different mindset and unique moving needs, there's no telling what might be an advantage of a weekday move for you. For our Idaho international movers, the following four benefits are the most important ones:
1. You get to score a better deal and save some money
Despite all the good things that come with a weekday move, most people still choose to move during the weekend. With weekends being the busiest and most hectic time, the schedules of the best movers Nampa ID has to offer are filled to the brim. However, you'll soon notice that the situation is usually much different over the week. If you have your eyes set on a particular moving company, chances are that you will find a free spot in their schedules if you decide to move during the week.
As another benefit of a weekday move, there's also the fact that movers will be trying hard to fill their schedules. That means that they might offer better deals and certain discounts. The chance to save some additional money should be welcomed with open arms by everyone who is currently going through the relocation process.
2. You get to avoid rush hour traffic
Weekend traffic and rush hour traffic are two things you will wish to avoid during your relocation. Wasting hours of your life waiting for the line to move is a nightmare. Especially during a process that is already very difficult and complicated. If you hate the thought of such a scenario, then you will love the fact that slow traffic is one of the main benefits of moving on a weekday.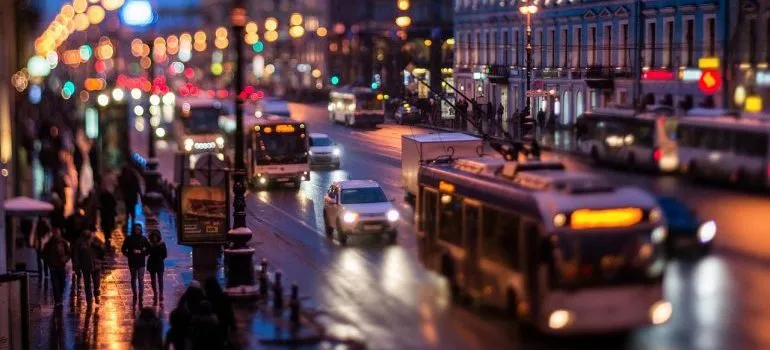 To make sure that you avoid the rush hour, you should schedule your move for around 8 am. That should give your local movers in Boise more than enough time to come to your property, load your items into the truck, and transport them to the new location. Of course, if you are moving to a very distant location, you won't be able to arrive from point A to point B without partaking in rush hour traffic. Even then, the path from point A to point B would still be a lot quicker considering the fact that most people are at their workplaces for the biggest part of the day. And that means that they aren't participating in traffic.
3. You get to avoid judgmental looks
Of course, there's every chance that you will be lucky enough to move into a neighborhood with great people. But that still doesn't mean that you won't move into a neighborhood with inquisitive people. It's just human nature to be interested in the things that we see around us. With you being the latest newcomer into the area, all eyes are going to be on you. That is, unless you decide to have your Boise residential relocation during the week, as you won't have to worry about any judgmental looks.
Most of your neighbors will be at work, which means you will get to bring in your furniture without any inquisitive looks. Of course, if you would like everyone to take a peek at your expensive and stylish furniture, then by all means choose some other moment to move. Your relocation should be all about you and the things that work best for your situation.
4. You might not have to arrange childcare
If moving is a difficult process, then moving with kids is an event that could be too much for one person to handle. Not only will you have to take care of your relocation tasks, but you'll also have to prioritize the needs of your children. Most importantly, you'll have to pay for childcare services. You need to have someone who will look over them on the day of the move. But that might change if you decide to move during the week. The fact that your kids will be in school, preschool, or kindergarten is one of the biggest benefits of moving on a weekday.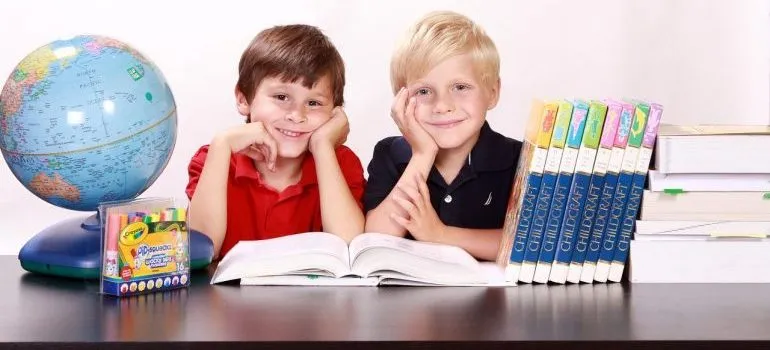 Of course, this all changes in the event of an international relocation. Interstate and international relocation can't be finished over the course of just one workday. However, the rest of the benefits still apply to this situation. They reason enough for you to move on a weekday.
The bottom line
It is completely up to you to decide when you want to move. However, with all the benefits of moving on a weekday, it would be a shame not to give this possibility a thought. Yes, you might have to miss a day of work. However, the money you can save on your movers might cover more than that one day. Ultimately, there's no one more suitable for making this decision than you.

Everyone from the packers to the movers were awesome! They were all very professional and showed up when they were supposed to. would definitely use them again.
Let our team put together a comprehensive moving plan for you. Complete our simple free quote form or contact us at 1-208-375-0961.