Arts and culture stops to make in Boise, ID
Calling all artists, no matter your experience! If you plan to move to the capital of the Gem State soon and don't know where you can get your daily dose of art, Peasley Moving & Storage has your back. Moving to a new place can be inspiring, so we made this simple list of the most important arts and culture stops to make in Boise. This city is thriving, with a vibrant arts and culture scene. Whether you are an art enthusiast or just looking for a fun and educational experience, Boise has something to offer everyone. So, take your pens out, and make sure you write down each one of these spots to get to know this city after moving.
Museums
The state of Idaho has 150 different museums giving its residents and visitors a unique insight into human history, heritage, and legacy. Boise alone has over ten museums. While that may not seem much, all of the Boise museums offer a unique viewpoint, and as our movers in Meridian ID put it, a wonderful way to spend an afternoon. We start our list of art and culture stops in Boise with two museums you shouldn't miss after moving here. Of course, this is just a start to seeing what's out there. However, we encourage you to visit the few museums in Boise at least once.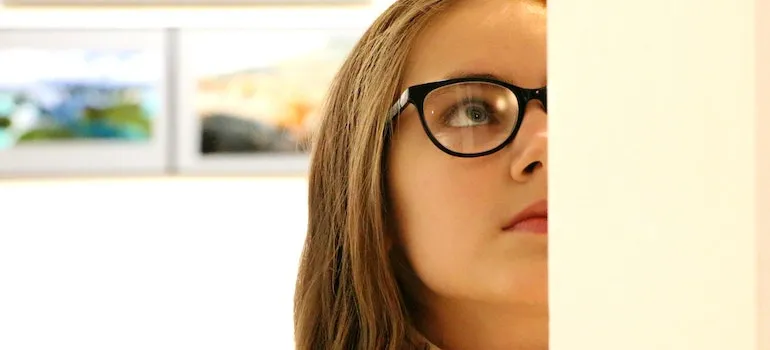 Boise Art Museum
The Boise Art Museum, also known as BAM, is one of the most popular art museums in Boise. Established in 1937, it is dedicated to promoting the appreciation of contemporary art and provides a platform for artists to showcase their works. BAM features a wide range of exhibits, including one by Jean LaMarr and her paintings, prints, and sculptures, spanning from the 1970s to the present.
Our movers in Caldwell ID also recommend visiting the museum for a beautiful exhibition called The Fractured Giant by Jacob Hashimoto. This amazing installation is made with thousands of hand-made papers, using intricate techniques of painting and even kite making.
The museum also offers educational programs for children and adults, including workshops, classes, and tours. It is certainly one of the spots for arts and culture to make when in Boise. Open from Tuesdays to Saturdays from 10 am to 5 pm, they offer free tickets to BAM members and discounts for students and military members.
Idaho Black History Museum
Idaho Black History Museum is a stop you shouldn't miss. It is dedicated to African American history and culture, as the name might suggest. Not only that, but it is the oldest such museum in the Pacific Northwest. The history alone behind this museum is fascinating. It was established as a church in the 20s. However, in the 90s, the building was supposed to be demolished. If it weren't for the efforts of Cherie Buckner-Webb to preserve the building, it would not exist today. She raised the necessary money and moved the structure to its current location on 508 Julia Davis Drive.
The permanent display, The Invisible Idahoan: 200 Years of Blacks in Idaho, tells stories about the often-forgotten men and women in Idaho's history. A new exhibit is currently underway, and we recommend visiting this museum as soon as it opens. Idaho Black History Museum also offers educational lectures, films, courses, and performance art pieces. With all of that, it makes art both moving and educational.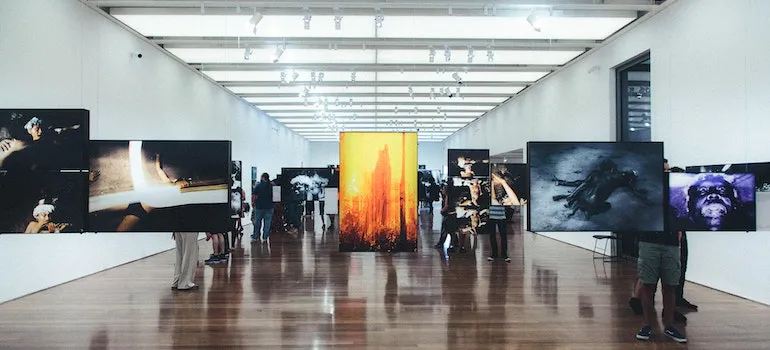 Art Galleries
Moving on from the best museums in Boise, we have to look at the best galleries. Visiting galleries is not only for people who love to look at beautiful art pieces. It is the best place to get inspired to make your own artwork or even network and make meaningful connections with people who you share an enjoyment of beautiful art with. And who knows? You might fall in love with a painting or a sculpture so much that it might be the newest addition to your home.
Art Source Gallery
Art Source Gallery is another great option for art lovers in Boise. It features a wide selection of contemporary art by regional and national artists. The main appeal of this gallery is exactly in the diversity of artists and artworks. You can find anything from paintings, sculptures, photography, jewelry, and ceramic and glass pieces.
Art Source Gallery also offers classes and workshops for those interested in learning more about the arts. Since it is artist-owned, you can be sure that this gallery has only the best-selected fine arts pieces. It hosts more than 40 artists. You can enjoy these quality affordable pieces from Monday to Saturday, from 10 am to 6 pm. They have also changed locations, and they are now located in the Linen District at 1516 W Grove.
Idaho Watercolor Society Gallery
For watercolor enthusiasts, the Idaho Watercolor Society Gallery is a must-visit. The gallery showcases the works of local and national watercolor artists and provides a platform for artists to present their works. The gallery also offers classes and workshops for those interested in learning more about the watercolor medium. It is the perfect thing to dip your toes in and work with watercolor. Our movers in Kuna ID recommend this unorthodox gallery because it offers you both art and a way to connect to it.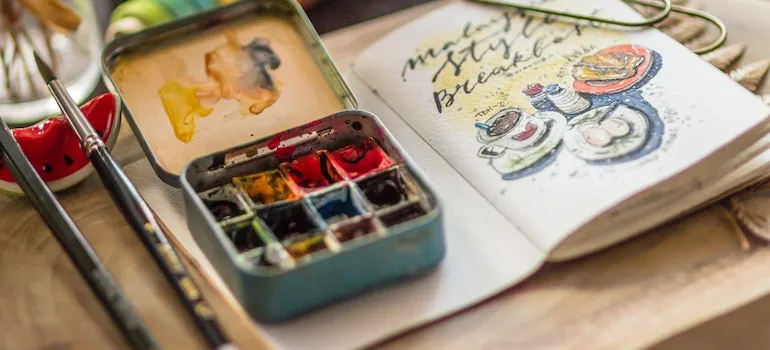 This formal nonprofit organization welcomes anyone interested in watercolor painting to join their community and express themselves artistically. We are sure that if you are a fan of this wonderful medium, the Idaho Watercolor Society Gallery will become one of the best art and culture stops to make in Boise.
Art shops
Once you've gotten your dose of artistic inspiration, it's time to get your hands dirty. After visiting the arts and culture stops to make in Boise, you should get your art supplies ready. Moving art supplies can be tricky, which is exactly why you should restock after moving. Our local movers in Nampa ID know that art supplies are the hardest to pack.
Not only do you need to know how to pack them, so nothing gets damaged, but more often than not, the frequent changes in temperatures and shaking during the transport make art supplies lose their quality. So, restocking your art supplies is necessary after moving and especially if you have an idea in mind but are lacking the supplies to make your idea come to life.
Idaho Blueprint & Supply Co
Don't let the name fool you. This store has some of the best quality art supplies. Located in downtown Boise, this is an absolute must-visit stop to gather the art supplies you need. It's a small local business, almost like a local secret. Since it is unassuming because of the name, you will be pleasantly surprised by their offer. Not to mention that the prices are much more affordable than big-box stores or brand stores. With their selection, we wouldn't be surprised if you need some extra portable storage in Boise to keep all your art supplies in one place!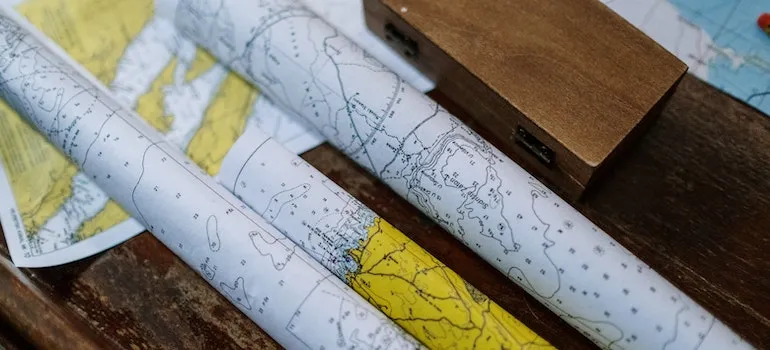 From sketchbooks to all sorts of artists' pencils, canvases, and easels, this store has it all. And for all typography aficionados, you won't find a better store than this one. It definitely beats shopping online, not only because you can make sure of the quality of their supplies but because it is one of the favorite spots for local Boise residents. Supporting local businesses while getting to make some new friends along the way is what makes this store the best place to get art supplies in Boise, Idaho.
Reuse Market
This store is for all thrifty, crafty, and eco-conscious people out there. It is a store our movers in Eagle ID cannot recommend enough after moving. What makes this smalls hop special is that it's perfect for any person looking for crafts and art supplies. However, it's a really good place to visit if you are redecorating or have just moved into a new home. This is where interior decorators and crafters leave their excess supplies, so you really never know what you might find. It has all kinds of tchotchkes. From all sorts of samples to fabric and yarn, you can find all the small unique items here. It's not easy to find and the work hours are limited. However, it is worth it. You can find it on the second floor of North End Organic Nursery from Thursdays to Saturdays from noon to 5 pm.
Courses
When it comes to learning about arts and culture, Boise has plenty of opportunities for cultural elevation. Since the arts and culture scene is vibrant and diverse here, you can find all sorts of workshops. However, since art is a diverse field, we've created a short list to expand your horizons and express yourself artistically while also learning something new. Here are our top picks for workshops, classes, and arts and culture stops to make in Boise if you want to learn something new:
Cole/Marr Photography Workshop – get the best tips and tricks from the best of the industry. Beauty is in the eye of the camera holder, and you can learn how to see and capture the beauty around you with this class.
Learn the power of words at The Cabin – this nonprofit situated in Boise offers a variety of courses on writing. For kids, there are summer writing camps. And to adults aspiring to become writers they offer drop-in workshops and 6-week courses. Not only will you get the right tools you need to put your story on paper, but you will join the community of other writers like yourself. And who knows, maybe you will be the next winner of the annual Writers in the Attic publication contest.
Paella Cooking class at the Basque Market – learning more about the culinary art and the Basque culture might be one of the best ways to spend your time in Boise. Join this unique class to learn the recipe for the most famous paella in Boise by the owner Tara and Tony. all while sipping some great wine. Do we need to say anything more?
Fred Astear Dance classes – get your body moving with more than a dozen different dance classes at this dance school. From foxtrot to the traditional waltz, you will learn more about the art of dancing. With these classes, you'll be a star on the dancefloor. Not to mention that dancing has the added benefit of keeping you healthy.
Events
After all the arts and culture stops to make in Boise, we have to mention some of the best art and culture events to attend this year. From visual arts to music shows, there is always something exciting happening in Boise, Idaho. Here's what our local movers in Star ID consider top choices for cultural events in Boise for the year.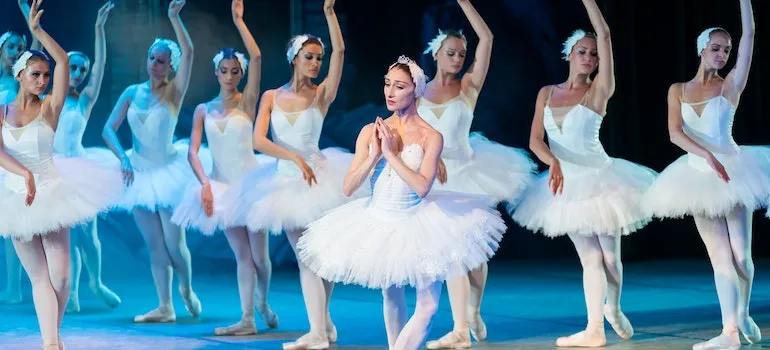 Treefort MusicFest
This annual music festival takes place in late March and features over 400 bands from all over the world. With a focus on independent and alternative music, this festival is a true celebration of the arts. The Treefort musical lineup is the essence of the arts and culture scene in Boise. It's eclectic, unique, and definitely something you don't want to miss.
Idaho Shakespeare Festival
This outdoor theater festival takes place from June to September and features productions of classic plays and contemporary works. With a beautiful setting and talented actors, this festival is a must-see for theater lovers.
Opera Idaho
This company presents a season of opera productions, including classic works and contemporary pieces. With a commitment to promoting the arts in the community, Opera Idaho is a must-see for music lovers. We definitely recommend watching the latest ballet show, Swan Lake, in early May.
Boise arts and culture stops to make after moving
With over 200 days of sunshine, and a unique lifestyle combining urban living and wild, preserved nature, Boise is a fantastic place to live in. It offers plenty of opportunities. The diverse options to spend your time make you feel like you're living at the center of the world. Whether you are interested in music, theater, or visual arts, there is always something happening in this city. So, don't waste your time. Choose any or all of the arts and culture stops to make in Boise, and start enjoying everything the city offers! We know that it will be a time well spent.

Everyone from the packers to the movers were awesome! They were all very professional and showed up when they were supposed to. would definitely use them again.
Let our team put together a comprehensive moving plan for you. Complete our simple free quote form or contact us at 1-208-375-0961.