A Tour Of The Museums, Historic Sites, And Landmarks In Nampa ID
To be in one of the most beautiful cities in Idaho means you are ready for a change. And while that can be a completely small one you could also be striving for those that will leave a mark in your life forever. When people move and change their place of living, they will often change their hobbies and interests at the same time. Considering that with the help of Idaho movers you will be there in no time, why not explore this place even more? Today, we will talk about museums, historical sites, and landmarks in Nampa ID, and why they should be on your must-see list!
A brief history of Nampa
Nampa was originally settled in the late 1800s when the Oregon Short Line Railroad was built through the area. The town was named after a Shoshone word meaning "footprint,". It refers to a nearby natural hot spring that left a mineral deposit resembling a footprint. In the early 20th century, the city became an agricultural center, with a thriving dairy industry and the cultivation of crops.
The city also became home to a number of manufacturing and processing plants. They included a sugar factory, a cheese factory, and many other, smaller ones. In the post-war years, Nampa continued to grow and develop, with new residential and commercial developments and the expansion of the city's infrastructure.
Today, Nampa is a diverse and vibrant city, with a rich history and a lovely community. Those who already live there know that city is extremely welcoming towards tourists and newcomers, which makes it an even better candidate. No matter if people want to visit for a couple of days and move, there is no question that Nampa will stick to their hearts forever.
Museums you should check out
Considering Nampa is the largest city in Canyon County it is only normal to expect a lot of landmarks and historical spots. As of 2023, this city is home to around 106,186 with a huge number of tourists coming each year. It is good to mention that a lot of them come to check out some specific places, as a nice word really travels quickly. If you are interested in exploring museums and the history they preserve in this city, there will be a lot of locations to mention including:
Canyon County Historical Museum: This museum preserves the history and heritage of Canyon County, Idaho. It features exhibits on the region's Native American tribes, early settlers, and agricultural and industrial history.
Warhawk Air Museum: The Warhawk Air Museum is a non-profit organization that displays and preserves military aircraft and artifacts from World War II to the present day. It also honors the contributions of veterans and provides educational programs for visitors of all ages.
Nampa Art Collective: This art center hosts rotating exhibits of local and regional artists, as well as workshops, classes, and events for artists and art enthusiasts.
Nampa Train Depot Museum:  Housed in a restored train depot from the early 20th century, this museum showcases the history of rail transportation in Nampa and the surrounding area
Orma J. Smith Museum of Natural History: You can find this one on the campus of The College of Idaho, this museum features exhibits on the region's natural history, including fossils, minerals, and plants.
Organize your timeline
Keep in mind that each one of these has a different time schedule and you may need to reserve your ticket in advance. If you set the date on time with moving companies Nampa, you will be able to organize the rest of your activities easier. Visiting some of these places will be a perfect way to relax after your relocation, which is exactly what you will need.
Historic sites and their landmarks in Nampa ID
Considering how rich the history of this place is, you probably expect a lot of historical sites there. You will be happy to know that in fact, you will get to see a couple of pretty extraordinary ones. If you live in some nearby cities like Boise, you probably had a chance to see or hear about them before. So, while your local movers Boise deal with your inventory, let's see what places you should put on your list.
Nampa Train Depot
The Nampa Train Depot is a historic train station built in 1903. It was a major transportation hub during the early 20th century and is now a museum showcasing the city's railroad history. It is often on the list of many school trips, but those regular ones as well. You will find it amazing to go through this time machine and will surely have lots of fun.
Canyon County Courthouse is one of the notable landmarks in Nampa ID as well
This beautiful historic building exists since 1922. You can find it on the National Register of Historic Places since 1982 which is pretty impressive. Apart from its beauty, this location hides many interesting facts that you can learn along the way. With a guide or alone, get ready to find out more about the lifestyle in that period and how this place, in particular, came to be.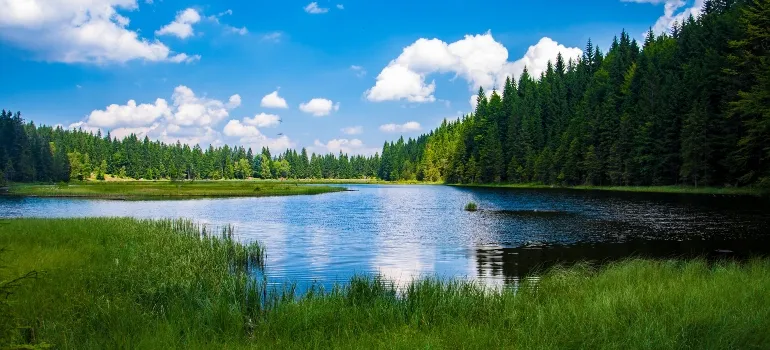 Masonic Temple
Not so many landmarks in Nampa ID will stun you like this one. Standing in the same place since 1924, it should be included in your daily or weekend trips. The temple is famous for its beautiful architecture and unique atmosphere. Today however it has a slightly different person. In fact, locals tend to call it according to its new name and purpose as a community center.
And finally, there is Crescent Brewery
Last, but not the least, we have the Crescent Brewery. It was once home to a brewery and a soda fountain which dates back to 1905. Today, however, it is a perfect place for you and your friends, especially if you love to dine in unique places. Yes, the brewery is a restaurant now where they serve local dishes and some delicious drinks. You can even organize your special event there, including weddings, anniversaries, and much more.
Important landmarks in Nampa ID
Of course, the list of special places in Nampa keeps on growing. Counting that you will turn to moving services Boise ID to make your move even faster, you should include all of them in your exploration of the city. There are a couple of landmarks in Nampa ID that you will soon consider to be your favorite. According to some statistics, those who come on a vacation in the area, think of these as must-see places no matter the time of the year. Since we agree that you should get to know them as well, here are more details!
Lake Lowel
Lake Lowell is part of the Deer Flat National Wildlife Refuge, which was established in 1909. Today, it is a popular destination for outdoor recreational activities, including fishing, boating, hiking, and wildlife viewing. You and your family will love every minute here, as many other families tend to visit often. Apart from that, the lake is home to a variety of wildlife, including deer, elk, and coyotes. So, if it happens that you visit this place right after your relocation, make sure to have your camera close by. We are sure you will capture memories that will last forever.
Nampa Civic Center
This multipurpose event is surely not a place you should skip. It hosts a variety of entertainment events throughout the year, including concerts, theater productions, comedy shows, and more. It is a popular destination for music lovers and performing arts enthusiasts. Apart from that, it is also a popular venue for meetings, conferences, and other corporate events. So, if you have some huge business plans after your relocation, there is a perfect place where you can do your presentations.
Centennial Golf Course is among the popular landmarks in Nampa ID
you don't have to be a golf fan to enjoy this place. In fact, you will find a lot of residents having their traditional lunch and walks there. The course is situated in a beautiful location, with stunning views of the surrounding countryside. It also features a variety of native plants and wildlife which will be perfect if you plan on taking your kids with you. But most importantly, the course is a challenging layout that is enjoyable for golfers of all skill levels. It is pretty famous for its elevated greens, rolling fairways, and strategically placed hazards.
Let's not forget about Northwest Nazarene University
Founded in 1913, Northwest Nazarene University is a private Christian liberal arts university that is known for its beautiful campus and academic programs. If your kids are soon to join an institution like this, make sure you take it into consideration. Apart from being extremely high on the education ranking list, the entire place is absolutely beautiful. Its professors and staff will help your kids adjust better after relocation, which surely matters a lot.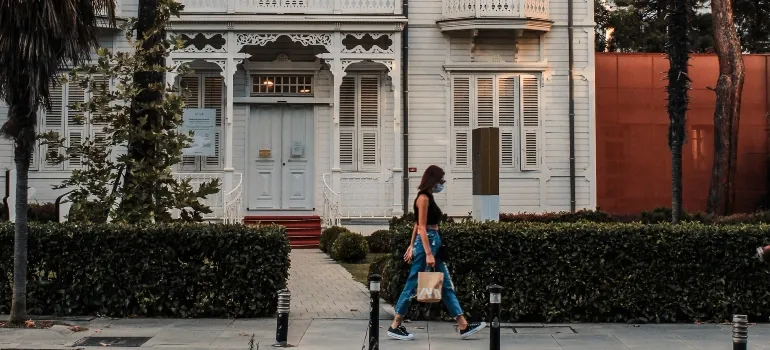 Ford Idaho Center
In case you are looking for a place to get you closer to modern art, you have found yourself a winner. The Ford Idaho Center is a large event venue that hosts concerts, sports events, trade shows, and other events throughout the year. Get ready to enjoy performances from many local artists as well as some of the biggest superstars today. Knowing you will be a Nampa resident soon, you will always be updated on upcoming events, so make sure you check the news on their website from time to time.
Neighborhoods that will get you closer to landmarks in Nampa ID
Of course, your relocation is not all about packing your items and leaving. You will have to make many plans in advance, including choosing the perfect neighborhood for you and your family. The good news is that Nampa has many of them to offer, and all you need to do is explore them just a little bit more. Depending on your profession and lifestyle, your new neighborhood should provide everything you need.
Ensure that the commute is not too long and that your new neighborhoods are close to your age and interest. Since this can be a pretty challenging task, we will gladly help you out. Here are the most notable ones that could be suitable for you:
North Nampa
Karcher Estates
South Nampa
Greenbriar Estates
College of Western Idaho Area
Organizing your move to lovely Nampa
To make sure you will have enough energy to explore all these places, your relocation should be quick and stress-free. No matter where you currently live, all you need to do is rely on professional moving help. Considering that movers have a lot of experience, they will surely do it much faster than you would alone. After all, we all worry about our items being in the hands of other people, but people whose job is exactly that surely can help you a lot. Try to set a suitable date with them and provide the inventory list.
In case you need some extra space and time, temperature-controlled storage Boise will be a perfect solution. Knowing that your items are in good hands, will only make you more eager to finalize your move and start exploring Nampa.
The lasting impact: How Nampa's heritage resonates today
It is safe to say that Nampa really is one of the most beautiful places in Idaho. It may take some time to fully adjust to living there, but we are sure its community and these locations will help you do it. While exploring landmarks in Nampa ID, feel free to ask your new neighbors for advice. Chances are high that they will have some hidden gems to recommend and that is not something you should miss. Before you know it, you will feel like you have been living there your entire life.

Everyone from the packers to the movers were awesome! They were all very professional and showed up when they were supposed to. would definitely use them again.
Let our team put together a comprehensive moving plan for you. Complete our simple free quote form or contact us at 1-208-375-0961.