A guide to renting pods when moving to Idaho
One of the great perks of living in Idaho is the ability to choose where you want to live. You can settle in a rural community or an urban one. Alternatively, you even have the option of picking a hybrid of the two. If you've never visited Idaho before, but are considering moving to it, this can be quite the conundrum. Finding a place to live in Idaho and moving to it is straightforward. But the big question is: What is the safest way to move long distances or even across state borders? Luckily, one of the best moving companies Boise has to offer is here to offer helpful advice. We'll look into the pros of renting pods when moving to Idaho and help you conduct your residential or commercial relocation. With our assistance, you'll discover the ideal moving solutions in no time!
What are the benefits of moving to Idaho?
Let us start with the pros of moving to Idaho. Before we begin, it is important to note that both the pros and the cons highly depend on your personal situation. What is a pro for some, could be a con for others. What we'll list here are general guidelines that can help you weigh out your options, and see if moving to a rural area suits you better than a bustling city in Idaho.
Serenity and space are guaranteed in rural areas
This is probably at the very top of everyone's list. The chance to escape the noise and crowds of the bustling city. The "country life", and the rural communities of Idaho, are both characterized by serene landscapes and beautiful nature. A rural community will be completely free of noise, red lights, traffic jams, and any stressful aspect of living in the city. These are some of the main reasons people call movers Meridian ID to help them reach the country. Once you get far away from the congested traffic and the din of city life, you can truly decompress and relax in your spacious country home.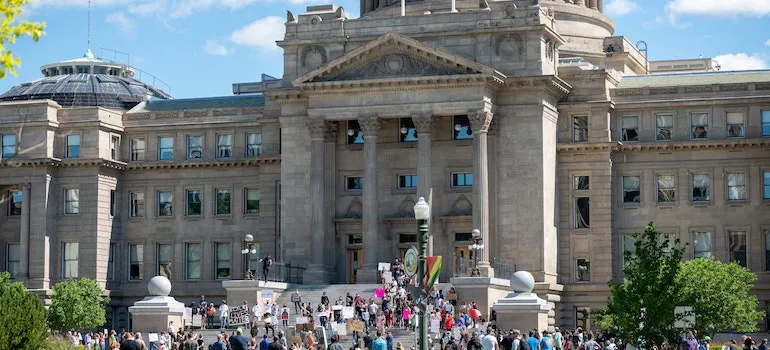 When the vicinity of amenities is a priority
Do you need access to amenities conveniently grouped in an urban area? Do you wish to spend less time commuting? Are you planning on having guests often, dining out, indulging in nightlife, and other big-city activities? If the answer to these questions is positive, then you need to consider moving to an urban area in Idaho. However, this would mean transporting all your items to a smaller living space. This does not sound very appealing. For this reason, you can rent one of the storage pods Boise has in store. Why should you opt for pods instead of a storage unit? Well, here come all the upsides of renting pods when moving to Idaho.
How to rent pods?
Renting pods is even easier than renting a storage unit. First things first, find a suitable storage and moving company. If you are moving and want to use pods, you can ask your movers if they have them. If not, then you can ask if movers can recommend storage facilities that do rent pods. After you contact representatives from a storage facility, you should choose your delivery location, date, and size. Then, after signing the agreement, the company will deliver your container to your address.
From here, you can start packing your items and loading them into your storage pod. After you are done, you can inform your company to pick up the pod if you are moving to Idaho soon. On the other hand, you can leave the pod in your driveway for as long as you need to.
How can you benefit from renting pods when moving to Idaho?
First of all, let's see what pods are. It is an abbreviation for "Portable On Demand Storage". To be more specific, storage pods are boxes made of steel or wood. The advantage of the wooden container with a thick water and weather-proof cover is to help preserve your belongings from humidity often present in fiberglass and steel storage containers. For a higher level of protection, these wooden containers come fitted with a lever-action security closing device. You can padlock the container and keep your peace of mind – and the key. Apart from being durable, secure, and weather-resistant, they are also affordable to rent, convenient and easy to use, easy to load and unload and provide ground-level access.

Many companies providing Idaho storage solutions decided to rent pods as part of their services. Pods are extremely popular due to their many advantages. For this reason, many people decide to rent pods instead of storage units. This was just a short introduction to the upsides of renting pods in Idaho. Now, let's discuss each advantage in more detail. Then, you can decide whether to rent one or not. Now it's time to discover how to rent pods since it is important to know the renting process, too.
The price of renting pods
As mentioned above, one of the benefits of renting a storage pod is its price. The price depends on the following:
the size of the container
the distance you are moving
the length of the rental period.
It will be cheaper if you plan to use it for two weeks rather than two months. Storage facilities will tell you the exact price in any case.
It is extremely convenient to use
Just as the title suggests, storage pods are extremely convenient to use. First of all, pods have ground-level access. Therefore, you will not have to lift large and heavy items. You should only get a dolly and drive your heavy items right into your storage pod. Next, you will save time. If you rent a storage unit, you will waste time driving and transporting your items to their new address. Renting pods in Idaho means a company delivers the container to you.
You will also save your back from loading and unloading a moving truck. In addition to this, you can rent a storage pod in only one day. Usually, when you are renting a storage unit, it might not be available at the moment. However, pods are in most cases available within 24 hours.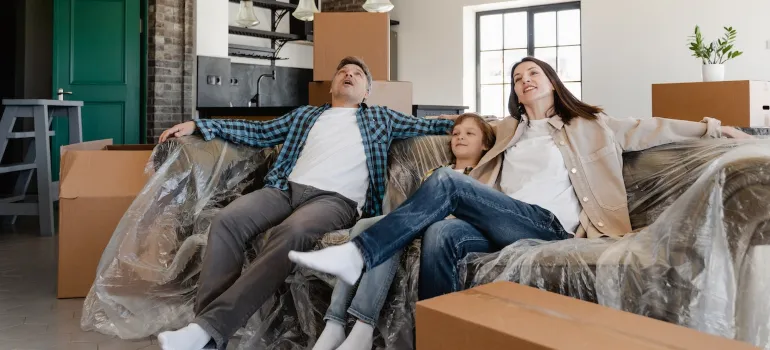 Renting pods when moving to Idaho keeps your items secure
Storage pods are made to be sturdy, durable, and weather-resistant. This means they are designed to keep your items safe. Your items will be secure from heavy rain, snow, extremely hot weather, and wind. In addition to this, pests will not be able to enter your container and damage your items. This also includes human intruders as well. Apart from this, most pods come with a heavy-duty lockbox system. This means that this system is extremely hard to comprise. Even heavy bolt cutters will not break the lockbox system. You can sleep well and stay stress-free knowing your items are perfectly safe.
Lastly, storage pods offer flexibility as well. Since your pod is in your driveway, you have access 24/7. You can easily add or take the items you need from your container. Renting pods when moving to Idaho is one part of the process, but do you know how to pack your items for storage and transportation?
Packing tips for your storage container
By now, you probably have found your storage container. Therefore, you should gather moving boxes Boise has for sale and learn how to pack your items in a storage pod.
Gather packing supplies – you should use plastic bins instead of moving boxes as the boxes can break and damage your items. However, cardboard boxes are great as well if you want to save money. Just do not overpack them.
Be home when a driver comes – you can ask additional questions if you have some.
Heavy and large items – these should be spread out rather than having all of them in one place.
Valuable items – such as passports, documents, and medical records, should not be put inside.
Priority – important items should be placed near the box opening.
Moving comes with many difficulties and challenges. But even like that, many people do it every day. For some, it is a necessity, while others like the thrill of relocation. All these people take their items with them, which can often cause headaches. Luckily, some items are quite easy to move, like clothes. They are easy to pack even for long-distance transport.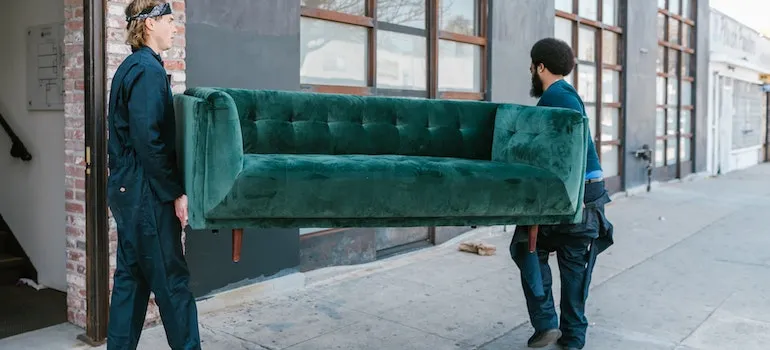 But some items are either heavy or fragile or both, making moving more difficult. Experienced interstate movers in Boise can help you with all such types of items. In case you want to have a heads up and know what some difficult items to move cross country are, you are in the right place.
What are some of the most difficult items to move?
Moving cross country or long distance has its challenges. It will require a lot of physical and mental effort to complete. And some items don't make renting pods when moving to Idaho any easier. Of course, you can always decide to hire long distance movers Boise recommends and move the items or you can decide to leave these belongings behind. Keep in mind that these items take time to prepare for packing and might not be welcome across the state border or in a storage pod. Some of these items are:
Indoor plants
Specialty items
Vehicles
Bulky furniture.
House plants
House plants should not be categorized as items, since they are living beings, but they are transported similarly. There is one exception though, they cannot tolerate temperature fluctuations and darkness for a long time. Your best bet for moving your indoor plants long distance is in your vehicle because movers often won't even accept it. And their place isn't in a pod either.
Specialty items
These items are often quite the investment, and they are usually heavy and oddly shaped. Items like pianos and pool tables are categorized this way. Pianos are a part of many households, and the risk of damage always causes anxiety to their owners. The easiest way to move a piano carefree is by teaming up with piano movers in Boise. The cost might seem high, but fixing a piano will turn out even higher, if even possible to fix.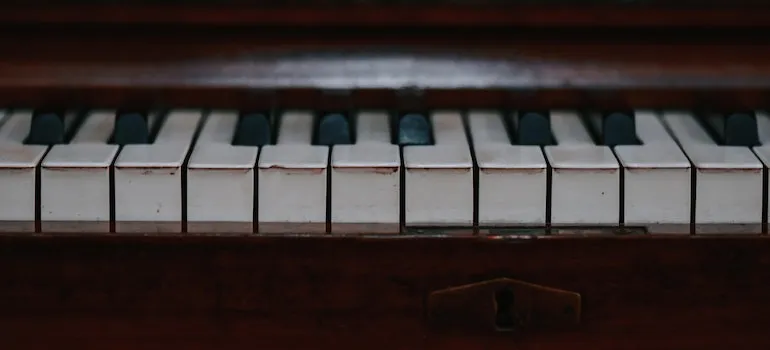 Vehicles
When moving cross country, you can move your car by riding in it. While it might take a long time, you won't have to worry about moving it separately. But sometimes it is more favorable to travel by plane, and leaving your car behind might not seem like a choice you are willing to make. Here you will have two choices, hire some vehicle shipping company or sell the vehicle before moving.
Heavy bulky furniture
Furniture is an item that everyone has, but not everyone decides to take it with them. It is heavy, bulky, and often not worth the effort. Since long-distance movers calculate relocation costs by the distance covered and the weight of your inventory, you might end up paying more than the furniture is worth. If it is worn out, you will be better off buying new ones upon arrival.
It's time to make a plan and move to Idaho!
Renting pods when moving to Idaho and packing items for a cross country move go hand in hand. You can't ship your items or move safely over long distances without secure storage pods and careful packing. Preparing some items for the move and storage will give you quite a headache, and some of them you just won't be able to leave behind. On the bright side, if you do everything correctly now and ask for assistance and advice from the pros, you will get to enjoy those items for years to come!

Everyone from the packers to the movers were awesome! They were all very professional and showed up when they were supposed to. would definitely use them again.
Let our team put together a comprehensive moving plan for you. Complete our simple free quote form or contact us at 1-208-375-0961.