A Comprehensive Checklist for Handling Your Mail and Subscriptions During a Move
Moving to a new home brings about a multitude of tasks and responsibilities, and amidst the chaos, it's easy to overlook the importance of managing your mail and subscriptions. However, neglecting this crucial aspect can lead to missed bills, lost documents, and a disorganized transition to your new address. To help you out as much as possible, our Boise moving and storage experts present a comprehensive checklist that covers all the necessary steps for handling your mail and subscriptions during a move. Read on!
The Importance of Managing and Handling Mail and Subscriptions During a Move
Failing to manage your mail and subscriptions during a move properly can lead to a range of potential problems. Firstly, missed bills can result in late payments, late fees, and even negative impacts on your credit score. It's crucial to ensure that all bills are redirected to your new address or set up for online delivery to avoid these issues. Secondly, important documents may get lost in the shuffle, causing unnecessary stress and potential legal complications. Those documents can be:
Bank statements
Insurance policies
Legal notices
You can safeguard against these risks by simply notifying all appropriate parties of your move on time. Lastly, neglecting to manage subscriptions can lead to unwanted charges for services you no longer require or deliveries to an outdated address. Canceling or transferring subscriptions in a timely manner can help you avoid unnecessary expenses and ensure uninterrupted services. The local movers Boise provides will also need a valid copy of your ID, so just in case, double-check if your ID is up for expiration soon to avoid any unnecessary stress during your move.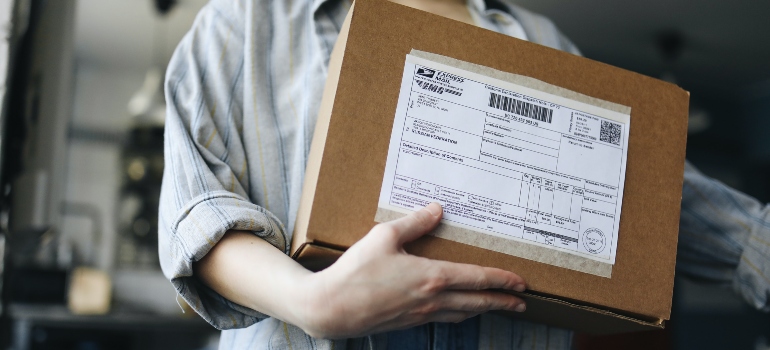 When Moving in or Out of Boise, Pay Special Attention
Managing mail and subscriptions during a move is particularly relevant for those relocating to or from Boise. Boise is a rapidly growing city with a vibrant economy, attracting many new residents. This influx of people means that mail forwarding services may experience higher volumes, making it more challenging for your mail to reach you promptly.
Additionally, not all mail or subscription services automatically recognize a change of address. This means proactive steps must be taken to update your information with them. Boise, like any other city, offers a variety of local services and resources that may require address verification. Those are utilities, government agencies, and healthcare providers. Proactively managing your mail and subscriptions ensures a smooth transition to or from Boise. You will avoid delays, miscommunications, and inconveniences caused by an outdated address.
Pre-Move Preparation
To prepare for handling your mail and subscriptions during a move, there are two key steps to follow. Begin by reviewing your current mail and subscription lists and identifying which ones require updates. Take note of all the organizations, businesses, and service providers that need to be notified. Once you have your list ready, promptly update your address with each of these entities. This includes financial institutions, utility companies, insurance providers, and any other relevant parties.
You can avoid potential disruptions in mail delivery and maintain seamless communication during the transition simply by ensuring that your address information is up to date. Taking these proactive measures will help guarantee that important documents, bills, and subscriptions are correctly directed to your new address, providing you with peace of mind throughout the moving process.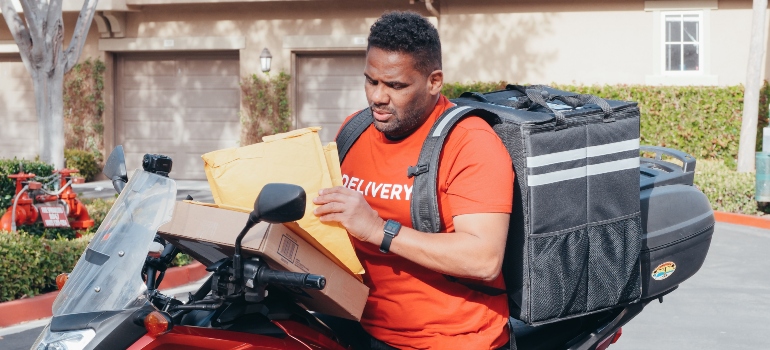 How to Prioritize
When it comes to handling your mail and subscriptions during a move, prioritizing which ones need immediate attention is crucial. Start by categorizing them based on their urgency and importance. Bills, financial statements, and legal documents should be prioritized over less critical subscriptions.
Additionally, take advantage of tools and resources available, such as the USPS's mail forwarding service. By setting up mail forwarding, you can ensure that any mail sent to your old address will be redirected to your new one for a designated period. This service can provide a buffer period for updating your address with various organizations.
Furthermore, explore digital options like online bill payment and paperless statements to streamline your transition. To avoid stacking up unnecessary documents on top of your bills and subscriptions, get free online moving quotes from the websites of moving services Boise ID providers. 
Managing Mail During Relocation
Managing mail during a move is essential for a seamless transition to your new address. To ensure your mail is properly rerouted, follow these steps. Firstly, submit a change of address form to the postal service or update your address online. You must inform them of your new location right away. Secondly, inform important contacts such as banks, credit card companies, and insurance providers about your address change to ensure your financial or other sensitive documents are sent to the correct place.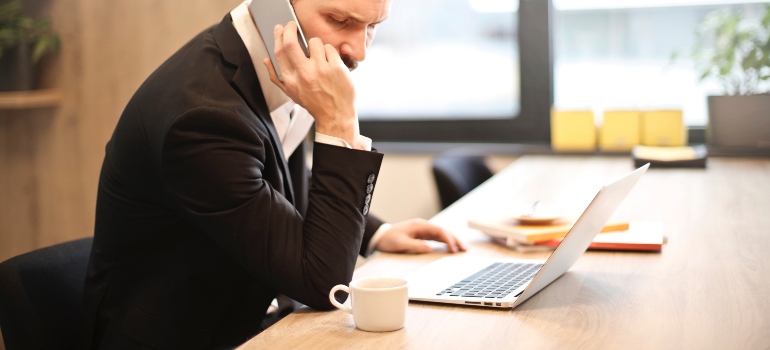 Additionally, consider setting up mail forwarding with the postal service. This redirects any mail sent to your old address to your new one for a designated period. Lastly, monitor your mail closely during the move and follow up on any missed or delayed items.
Managing Subscriptions During the Move
Start by notifying magazine subscriptions of your address change. Visit their websites or contact their customer service to update your information. For subscription boxes, such as meal kits or beauty boxes, log into your accounts and update your shipping address.
Similarly, for online services like streaming platforms or digital memberships, go to your account settings and modify your address details. It's important to be thorough and update each subscription individually to avoid any interruptions or misdeliveries.
While we are on the topic of online services, switch to digital subscriptions where you can. Evaluate the relevance of subscriptions in your new area and consider digital alternatives that can further enhance your convenience and adaptability in the changing landscape of your move.
Go Digital!
When moving to or from Boise, it's necessary to handle subscriptions that may not be applicable or available in the new location. Take inventory of your subscriptions and identify those that may not serve you in Boise. Some services may have limited availability or offer different features in certain areas. Consider canceling or modifying them if you realize they won't serve you anymore.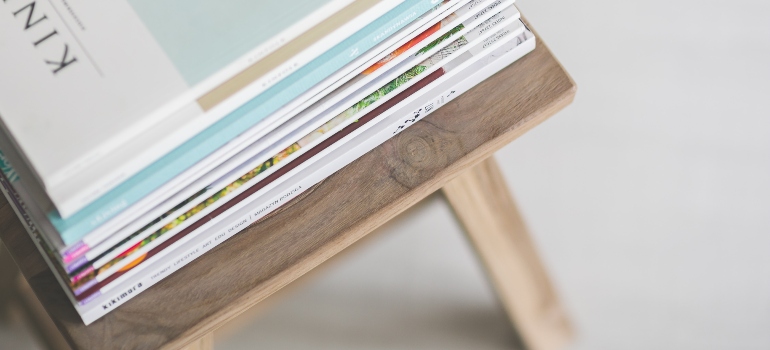 Furthermore, as a more portable alternative, explore the option of digital subscriptions. Digital subscriptions provide access to content across various devices, eliminating the need for physical deliveries and allowing you to enjoy your favorite magazines, newspapers, or other publications anywhere you go. This option offers convenience and flexibility, making it an appealing choice for those who frequently move or travel.
Post-Move Checklist for Handling Your Mail and Subscriptions During a Move
Moving to a new location can be both exciting and overwhelming. Once you've settled into your new home, it's important to ensure that your mail and subscriptions are successfully rerouted to your new address. This post-move checklist covers all the necessary steps organized in a simple and efficient way.
1. Confirm Mail and Subscriptions Have Been Successfully Rerouted
The first step is to confirm that your mail and subscriptions have been rerouted to your new address. Contact the post office and check if they updated your new address details to ensure that all your mail is redirected accordingly. Additionally, reach out to your subscriptions and check with them the same thing. Most subscription services have online portals or customer service representatives who can assist you in updating your address.
2. Steps to Take if Mail or Subscriptions Are Still Going to the Old Address
If you discover that some of your mail or subscriptions are still being delivered to your old address, don't fret.
Start by contacting the sender or subscription provider to inform them of the address change if you hadn't done that already before the move.
Provide them with your new address and request that they update their records.
In some cases, they might require you to complete a change of address form or provide additional documentation to ensure the address update is processed correctly.
This is why the mail forwarding service with the post office is a great resource. This service allows any mail sent to your old address to be automatically forwarded to your new address for a specified period. While mail forwarding is a temporary solution, it can help ensure you receive important documents or packages during the transition.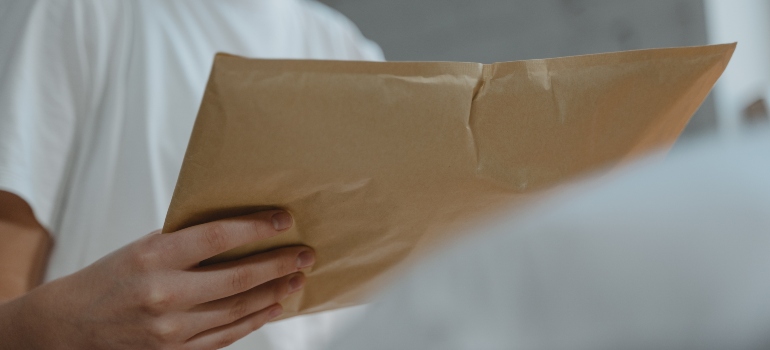 This is especially important if you are moving between states. Always sort out any address and documentation changes before organizing the move with the help of interstate movers Boise has to offer.
3. Keep Track of New Subscriptions or Mail That Might Come With a New Location
As you settle into your new location, it's important to keep track of any new subscriptions or mail that might come your way. It's a key step in handling your mail and subscriptions during a move. Create a system to manage incoming mail, such as setting up a designated area for sorting and organizing. Consider keeping a log or spreadsheet to track new subscriptions and ensure the delivery was made to the right place.
Furthermore, update your address with important entities, such as your bank, insurance providers, and government agencies. If you're moving a business, regularly updating your vendors and customers about address changes is imperative. So, as soon as you book your Boise office movers it is time to begin notifying relevant parties about your imminent relocation.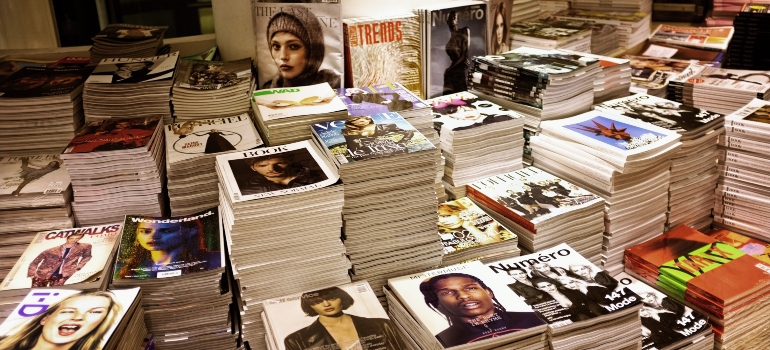 Timely Approach to Handling Your Mail and Subscriptions During a Move Leads to a Stress-free Transition
Relocating brings a multitude of tasks and responsibilities, but handling your mail and subscriptions during a move is crucial. Neglecting this aspect can lead to missed bills, lost documents, and a disorganized transition. This comprehensive checklist covers pre-move preparation, managing mail and subscriptions during the move, and post-move tasks.
Prioritizing urgent documents, notifying contacts of your address change, and utilizing mail forwarding services are key steps. Boise's growing city status emphasizes the importance of updating addresses and handling subscriptions promptly. As you can see, digital subscriptions provide convenience and flexibility.
Lastly, the post-move checklist ensures successful rerouting of mail and subscriptions while keeping track of new subscriptions and maintaining updated address information. By following this checklist, you can streamline the transition and avoid disruption. And make sure to hire the best long distance movers Boise has to offer to have an overall smooth moving experience!

Everyone from the packers to the movers were awesome! They were all very professional and showed up when they were supposed to. would definitely use them again.
Let our team put together a comprehensive moving plan for you. Complete our simple free quote form or contact us at 1-208-375-0961.