9 tips for an easy out-of-state move
If you are planning on relocating to another state, the relocation process is going to be much more complicated than a local move. That is why you will want to know what to expect ahead of time. The first choice you will need to make is whether you will perform a DIY move or hire one of the Idaho moving companies for the job. State-to-state relocations all but require a professional mover, however. You will need to balance your job and other matters with relocation necessities, after all. It can get quite daunting, truth to be told. That is why we have prepared several tips to help you conduct an easy out-of-state move.
Nine tips on how to conduct an easy out-of-state move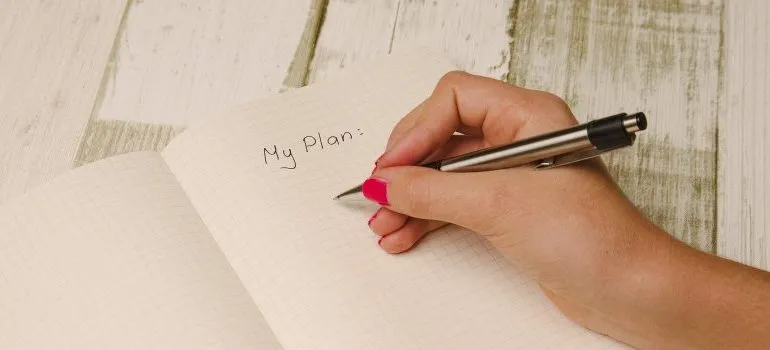 Before we get into the tips themselves, it is important to note that hiring professional movers will make the whole endeavor much easier. By hiring one of the top long distance movers Boise has to offer, you will be able to focus fully on your tasks. That being said, here's what you will want to do to prepare for your out-of-state relocation:
Plan ahead
Prepare for a change in taxes
Declutter
Visit your new state before you relocate
Arrange for housing ahead of time
Gather packing materials
Pack early, and often
Create an essentials bag
Figure out if you are eligible for any reimbursement
Planning ahead
Since the state-to-state relocation process is much more complex than a local one, you will want to prepare accordingly. And this means planning ahead. If you require any Idaho storage solutions, this is the time to compare the providers. You will also want to calculate the moving costs, prepare the moving budget, and create a moving checklist. It is also advisable to start gathering any empty boxes at this point. You can store them in a spare room or a closet and cut down on the moving costs down the line.
Preparing for the new tax situation
When you change states, your tax situation also changes. Every state has its own regulations when it comes to taxes. For example, if you are relocating to Arizona or Washington, there will be no state income tax. But you will need to pay the federal tax still. Furthermore, if you switch states mid-year, you need to know that you will be responsible for paying taxes in both states. It is always best to get ahead of this process and plan your tax situation.
The decluttering process for an easy out-of-state move
Long-distance relocation costs largely depend on the items you are carrying with you. Not only that but transferring more items will also mean longer packing, loading/unloading times, as well as an increased adaptation period. What you want to do is get rid of anything that you haven't used in a long period of time, or things that you can easily replace. You will also want to declutter before you get an estimate from any interstate movers Boise that you are considering. If you want to further "reduce" the relocation costs, you can opt to sell some of your belongings online or in a garage sale. Alternatively, you can donate your stuff to charity and receive a tax deduction.
Visiting the new state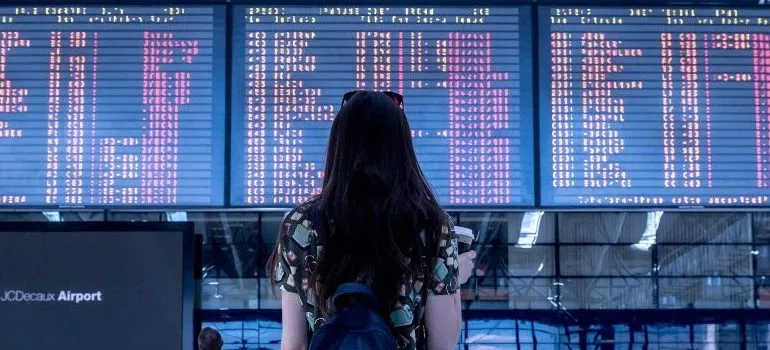 The most important tip we have for you is to actually visit your new state prior to the relocation. Try to spend at least a week in your new state and get a feel for things there. This will provide you with a great "head start" and can make your initial weeks in your new home much more enjoyable. Furthermore, you can get your whole family excited about the relocation by finding fun activities and spots they will be keen to visit again.
Figure out your new housing before the move
While this may sound obvious, it is imperative that you commit to housing before you relocate. Whether you are looking to purchase a home, rent one, or find a temporary housing solution, you will want to have it "set in stone" before the moving day comes. And if you have school-age kids, you will want to compare school systems and figure out school transportation ahead of time. The fact of the matter is that when you arrive at your new home, your time will be in short supply. The more you can do before the relocation, the better.
Gather necessary packing materials
State-to-state relocations require a large number and variety of packing materials. While you don't need to acquire all of them immediately, it might be a good idea to save some egg cartons, purchase packing tape, bubble wrap, and all other assorted packing materials. Your moving company will usually be able to provide you with anything you require. But if you want to minimize the costs, you may want to start looking for free/cheap materials as soon as possible.
Start packing early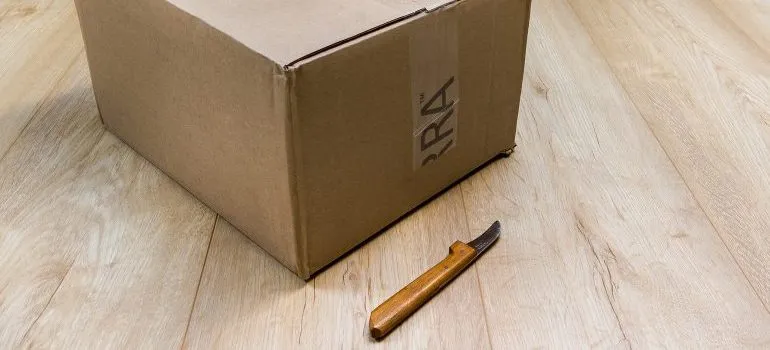 The reason why you want to start gathering packing materials immediately is so you can pack some of your items ahead of time. Start with the items that you are sure you will not be using prior to the relocation. Then make it a priority to pack a few things every week or every day, depending on how much stuff you have to pack.
The essentials bag for an easy out-of-state move
Before the moving day arrives, you will want to have all your important paperwork, shot records, and similar, inside an essentials bag. This bag also needs to contain anything that you absolutely can't do without, even for a single day. Think change of clothes, toiletries, an entertainment device or two, things like that.
Reimbursement options
Lastly, you may want to explore your reimbursement options. Perhaps your employer from the state of Idaho is willing to help you relocate? Maybe the company you work for is able to provide for some relocation costs. These are some of the things that you might want to find out before the big day arrives. You might also want to hang onto all your moving-related receipts, as your new employer might be able to offer some reimbursement and help you create an easy out-of-state move.

Everyone from the packers to the movers were awesome! They were all very professional and showed up when they were supposed to. would definitely use them again.
Let our team put together a comprehensive moving plan for you. Complete our simple free quote form or contact us at 1-208-375-0961.