7 self storage tips for artisans
Many people require self-storage while moving. Logically, the reason is that they want to clear the air in their new place of living and store away some items. However, if you are an artisan, you realize how hard it is to keep everything organized. Especially if you enjoy doing several types of crafts. And if you add up a relocation on top of your craftsmanship, there's no doubt you'll need help from moving companies Nampa. On the other hand, you'll probably experience a lack of space in your home. Therefore, we've put together a guide of the best self storage tips for artisans to help you during this process.
Self storage tips for artisans – where to begin?
As we already mentioned, if you are an artisan, then you probably have an abundance of materials scattered around. But if this is the case, there's no need for you to slow down on creating the things you love and enjoy making. Sure, getting moving boxes Boise can be of great help. The reason is that you can put away some of the materials you don't need daily. But also, we would always advise you to consider getting a self-storage unit. After all, this type of storage can save you a good deal of money. Along the way, it will help you get on your feet if you are a small business owner. Also, it is interesting to mention that the Internet inspired a generation of artists and artisans. Nowadays, you can find so much advice on how to make custom jewelry, knitted handmade hats, or organic beauty products.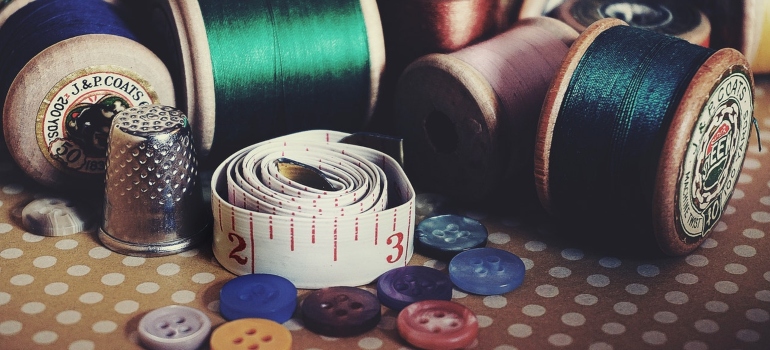 Stash your supplies safely by following our self storage tips for artisans
One of the perks of getting a self-storage is that it represents a safe space for all your supplies. Especially if you have some delicate fabric or other types of supplies. Our advice is to always play it safe and rent temperature controlled storage Boise. This kind of storage unit represents a safe and dry place to stash your yarn, canvasses, fabric, beads, and other materials. Also, keeping all your materials in one place will help you organize your supplies, as well. There'll be no need to remember if your Halloween-themed stamps are under the bed or in the closet. You can get a few sturdy shelving units and keep all your materials in one place. This is just one of the many useful storage tips for artisans to keep you organized.
Turning to moving industry professionals like Peasley Moving & Storage, is always a good idea especially if you are running a business and need expert solutions. If you have a few crafting items that take up a good amount of space, you might need a small unit that can hold things like your bags of yarn or your pottery wheel. On the other hand, if you have more supplies that require more space to store them, think about how to organize them in a way that is both accessible and logical.
A couple more self storage tips you might find interesting
Besides getting the right storage unit, there are several other pieces of advice we would like to give you.
First, think about getting a temperature-controlled unit if you are an artisan that has fragile craft supplies. Simply, some items need to be kept in low humidity and at a mild temperature. Therefore, get the right temperature-controlled unit that gives you the right environment for your crafting items.
Second, set the unit up how you need it. That means that you should consider that some of your crafting supplies may need a specific way of storing. So, get a self-storage unit for those supplies and bring in any packaging you need to store them properly. Especially as some of them need to hang, while others need to be laid flat.
Always keep a neet inventory of all the items you are keeping stored. All the art supplies, materials, finished and unfinished pieces, your sketches and even old receipts, books or other types of documents in connection to your business or hobby.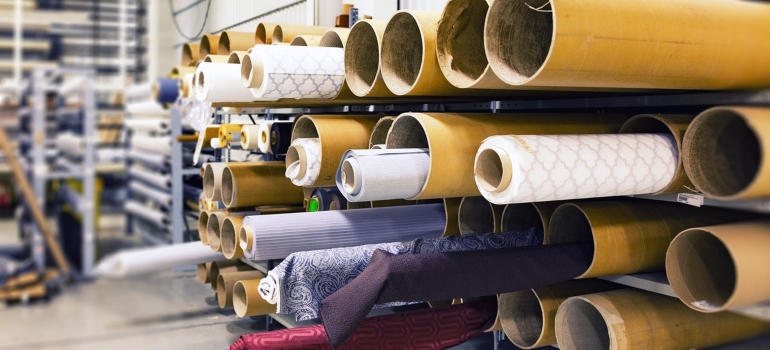 Keeping your materials secure should be a priority
Another great thing about getting a self-storage unit is that no one else than you needs to have access. That way, you will have all the privacy for your materials as well as absolute security at all times. Also, it would be nice to stash away your stuff in a place that only you can access, right? Not to mention that you won't have to worry about your toddlers getting their hands on your supplies or curious customers checking out your work before it's even finished. So, our advice is to wisely store all your crafts and items making their security your number one priority. While protecting your materials, supplies, and unfinished or finished products you will be keeping your finances in check as well. Diminishing the chances of something going missing or damaged from bad safe-keeping will prove to be a good financial decision, in the long run.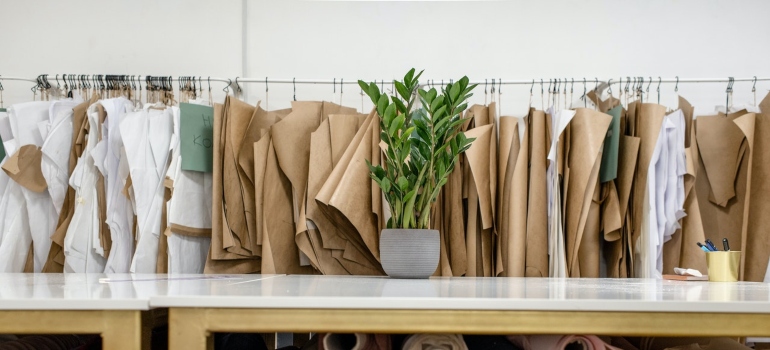 So, after reading our article on some of the best self storage tips for artisans, we hope you're more relaxed. Because the only way to create and make crafts is to be at ease and inspired. Knowing all your life work is secure and safe will relieve you from feeling stressed over the little things. You will have more time to create and start new projects and unforgettable crafts for people to enjoy.

Everyone from the packers to the movers were awesome! They were all very professional and showed up when they were supposed to. would definitely use them again.
Let our team put together a comprehensive moving plan for you. Complete our simple free quote form or contact us at 1-208-375-0961.