5 things to know about moving contracts
One of the first things you will have to do when moving is to decide which Idaho movers to hire. Finding the perfect moving company will be a process in and of itself. You will need to dedicate time and effort to researching movers in your area, gathering moving estimates, and deciding on the right movers for your relocation. But the work doesn't end there. Even after you find the moving company you want to hire, you still have to sign the moving contract. However, you should never sign anything you're not familiar with. And that is why there are some important things to know about moving contracts that you should learn before your relocation.
The most important things to know about moving contracts
Although moving contracts are par for the course in the moving industry, they aren't talked about that often. In fact, many people sign a moving contract without really reading it. This is a terrible mistake. You should never sign a contract you're not familiar with. So let's take a look at some of the most important pieces of information that you should know before signing a contract with your movers.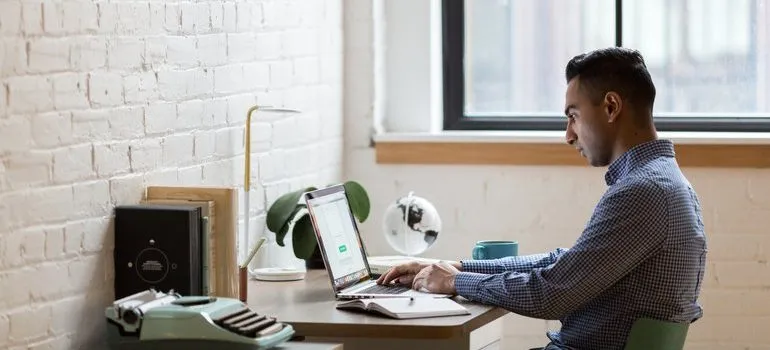 #1: What is a moving contract?
Simply put, a moving contract is a written legal agreement between you and your professional moving company.
You will contact your chosen movers Eagle ID, discuss your relocation with them, negotiate with them about their services and prices, and eventually come to an agreement on what your relocation with them will be like. They will put all this (and their usual terms and conditions) in a legal document that both you and a company representative will sign.
#2: Is a moving contract legally binding?
In short: yes, a moving contract is a legally binding document. This means that you can sue fraudulent movers for breach of contract if they don't respect the terms in it. That's what the contract is for – it will clearly outline the rights and obligations of both parties so that everyone can be on the same page.
#3: Do you really need a moving contract?
It is possible to move with only a verbal agreement and no written contract if you so choose. There are certain benefits to not signing a contract, after all: a verbal agreement is more flexible than a written one. However, all reputable movers Star ID offer (and often insist on) moving contracts. And it is in your best interest to sign one too. A moving contract creates clear expectations from everyone involved and protects both parties from mistreatment. So signing one should be a no-brainer.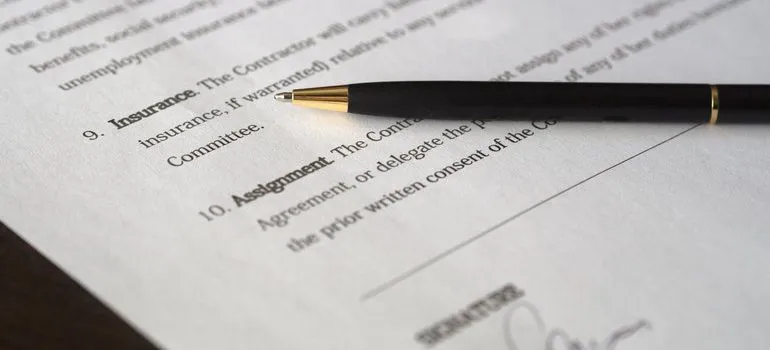 #4: What does a moving contract contain?
Here's what you can expect to find in a typical moving contract:
Information about the company: this usually includes their legal company name, address, contact information, and license and registration
Terms and conditions: the standard terms and conditions for the company's services can usually be found on their website but will also be in the contract you sign
Description and scope of services: the contract will list the services you chose and define what they include
Estimate and payment information: you should see the amount you were provided as your moving estimate, a clarification on whether that estimate is binding or non-binding, and payment options in the contract
Order for Service: this is one of the most important parts of your moving contract; it will contain all the important information about moving dates, estimated delivery times, costs and valuation, and terms
Bill of Lading: this part of the contract is similar to the Order for Service and will contain more-or-less the same information (the list of services and fees, the total cost, pick up and delivery dates, valuation coverage, and an agreement statement) but you will only sign it on the day of the move – read it carefully because this is the final version and most important part of your contract!
Inventory sheet (if applicable): the inventory pages are filled in on the day of the move as your movers pack and load your belongings; it will say what is being moved, in what condition it was picked up, and who packed it
#5: What do you need to do before you sign a moving contract?
Before you sign a contract, first make sure that you're working with a reputable moving company that's right for your relocation. Then, negotiate the best conditions you can get with them. Finally, go over the contract carefully. Read it multiple times if you need to. If anything seems suspicious or you're just nervous about the signing, seek legal advice as well. Remember: although the contract protects you, it also protects your movers. It works both ways. So it's very important to know exactly what terms you're agreeing to.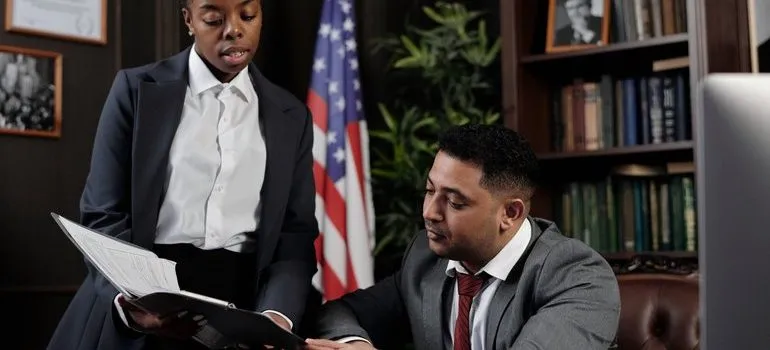 Other things to know about moving contracts
Like every contract, a moving contract will contain some specific and often difficult to understand language. If you're not sure what something means, check with your movers. Make sure to also read up online on the typical terms and conditions of a move so you can check that the contract you have is on par with what you'd expect. You can and should keep a copy of the contract throughout and after the move. That way you can check that your movers are following it and take action if they aren't.
Familiarize yourself with a contract before signing it
Unfortunately, moving scams are not uncommon these days. A moving contract is one way to protect yourself from them. But it is only good protection against scams if the contract itself is good. In order to be able to judge how good a moving contract is, you need to learn the most important things about moving contracts beforehand. So familiarize yourself with moving contracts and their terminology. It will help you find trustworthy movers and have a smooth, stress-free relocation.

Everyone from the packers to the movers were awesome! They were all very professional and showed up when they were supposed to. would definitely use them again.
Let our team put together a comprehensive moving plan for you. Complete our simple free quote form or contact us at 1-208-375-0961.