5 reasons to move to Star, Idaho
According to many people and media outlets, Idaho is one of the most livable US states. Many people automatically think of Boise when talking about a possible relocation to Idaho. But the truth is that this state offers many other cities that might be an equally good option. Those who are looking for a peaceful and family-friendly lifestyle should give moving to Star a thought. There are many reasons why movers Star ID are getting busier with every year that goes by. We know that you might not be familiar with those reasons, but we are. Today, we give you a list of the five most significant reasons that impel people to move to Star, Idaho.
1. Move to Star if you want to get away from all the hustle and bustle
Did you know that Star was named the fifth-best suburb to live in the Boise area? This is a great town for everyone to live in – well, at least everyone who is looking for the peacefulness a small town can bring that's coupled with all the amenities of a big city. As part of the Boise City-Nampa area, Star is conveniently located in one of the most recognizable cities in the States – Boise. There will never be a dull weekend as you can just hop over to Boise and then return to Star's peace and quiet. So the next time you find yourself in need of Idaho movers, we have a feeling it's going to be to move to the charming City of Star.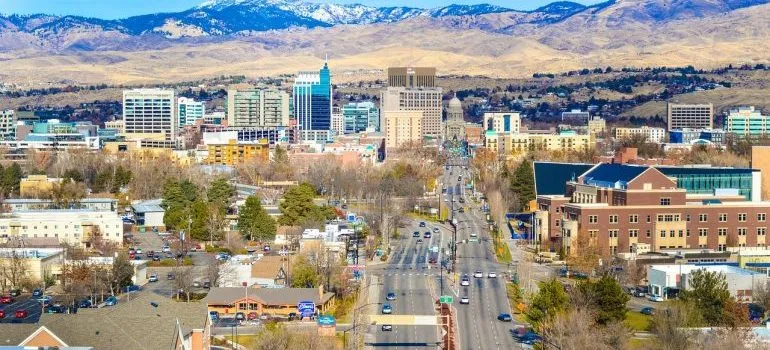 2. Your neighbors will welcome you
There's one thing small cities have those big cities usually don't – a tight-knit community. If you are someone who cares about good neighborly relations, then this is the perfect place to try your luck. Because the town is so small, the neighborhoods are usually clean and well-maintained with people being family-oriented. Some people even go as far as to say that the people of Star are like their extended family. And you know what? In an area where people are this friendly, chances are good that you are going to be able to find someone to help with your household relocation. That's when you will realize that moving to Star was one of the best decisions you ever made.
3. Star is a rapidly growing town
The fact that we are talking about a growing city might not mean much to you right now. But you know what? Star isn't growing because it has nothing to offer – quite the contrary. It's a rapidly growing and quickly developing city because it has a unique charm and a long list of good sides. The only downside of such rapid growth is the fact that the houses are being quickly rented/sold. And the same goes for commercial spaces. So if you are thinking about moving your office to the City of Star, you might want to be quick on your feet.
Speaking of properties, have you ever visited Star and taken a walk down its streets? If you have, then you must have spotted some impressive homes. That's because people in Star are invested in their properties. They are usually there to stay and support all of their funds for remodeling and renovation. And something tells us that after relocating to Star, you will join the group of those who never want to leave again.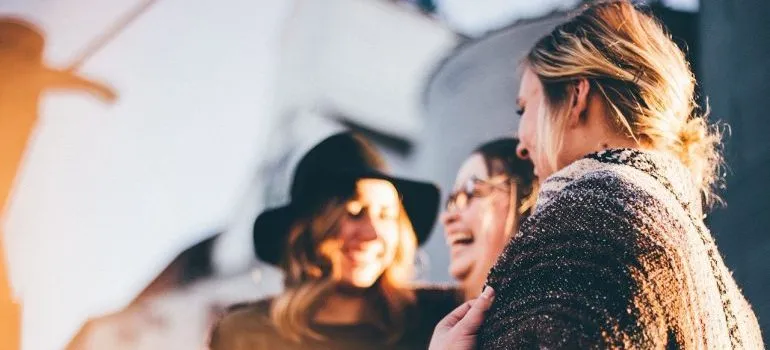 4. The weather is great and the landscape is amazing
One of the main reasons why people love Star is its weather. There are many sunny days all year round and winters are rather mild. While you might be able to experience some thunder, rain, and snow here and there, the area usually doesn't witness hurricanes and tornadoes. With the nice and warm weather almost every day, you will be tempted to go out and enjoy your time. The good news is that the City of Star is home to many wonderful places where you can go and unwind. From a nearby river to hiking and biking trails, a day out in Star will always be a fun and relaxing occasion. And we can guarantee you that you will walk by many people you know. While there are some restaurants and coffee shops in the town, people prefer to spend their time in nature. Can you blame them?
5. A move to Star will provide you with some much-needed peace of mind
Big-city life is characterized by a fast-paced lifestyle. As a city with over 7,000 residents, you could say that life in Star is much calmer. But it's that peace and quiet that people who live here love so much. Whether you decide to live in a townhouse, ranch, or farmhouse, you can rest assured of one thing – life here will be much less stressful. There is a lot of space for pets, farm life, and animals in general. And while you have all that space, you will notice one thing missing – pollution. Seems like Star will be like a breath of fresh air – in every sense of the word.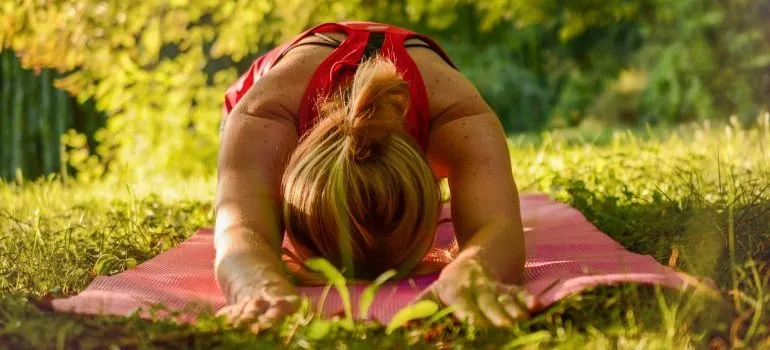 The Cost of Living in Star, Idaho
Living expenses in Star, Idaho are much lower than the U.S. average. There is no denying the fact that Idaho is one of the least expensive states in the nation. AreaVibes reports that the total cost of living index in Idaho is 93, seven points below the national average. The housing market affordability index score in the Gem State was a low 88, making it a great spot for first-time homebuyers to settle down. An owner-occupied house in the United States has a median worth of $212,300, as reported by the Census Bureau. Prices for essentials like food, electricity, and medical care are also lower than the national average. Overall, Star, Idaho is a great spot to stretch your cash. If you'd like to save up a little bit and move to Star, Idaho, call up long-distance movers Boise right away and get your free moving quote.
Moreover, Idaho is a tax-friendly state because of its low property prices, and low cost of living. When it comes to taxes, Idaho is the best state for retirees. Social Security retirement benefits are not taxed at the state level in Idaho. There are also cheap sales and property taxes in this state. As Idaho Commerce reports, the state also offers favorable tax rates for commercial enterprises. The website boasts that "in 2021, Idaho cut its maximum tax rate to only 6.5 percent," making the state more competitive and appealing to enterprises. Additionally, Idaho reduced its tax rates from seven to five, making it more manageable. According to the group, Idaho has the "lowest per capita tax burden of any state" due to its low property tax rate of 1.5 percent and general sales tax of 6 percent. If you'd like more tax benefits we would strongly advise a move to Star.
Crime rates in Idaho
Living in an area with a low percentage of violent and property crime is just one of many reasons why Star, Idaho is a great place to call home. Star has one of the lowest overall crime rates in the nation when compared to other parts of the country. Star's crime rates are around 25 percent lower than those of the national average. Moreover, Idaho is considered one of the top 10 safest states in the US. According to another rating from U.S. News, Idaho is the tenth best in the nation for both crime prevention and corrections. Residents in Idaho often state how they don't feel as safe when they travel out of the state. Apart from being one of the fastest-developing cities in Idaho, we see many visitors often emphasizing the kindness of the locals on Niche.com. Seems like a stranger is no danger in Idaho.
The people who live in this state have earned a reputation for being particularly friendly and kind. Therefore, you shouldn't be startled when friendly Idahoans, whether they are strangers or not, wave, smile, and start a conversation with you. Because people here are truly kind and interested in one another, this state is consistently ranked as one of the nicest in the United States. You won't have to carry pepper spray at night and one more amazing thing, there's no catcalling. No matter the way you're dressed. You may get more attention and even if people do comment they'll do it with the purest intentions. We are sure you'll want to move to Star after hearing this.
Traffic in Idaho
When you relocate to Idaho, you can say goodbye to the congested roads, trains that are often late, and bustling roadways. The relatively quick drive to your office is one advantage of settling down in Star. According to the findings of the United States Census, the typical commute time for employees in the state of Idaho is 21.1 minutes. According to Best Places, it is much lower than the national average of 26.4 minutes. The fact that Idaho is less densely populated than other states is the most plausible explanation for why commute times are less in Idaho than in other states. You won't have to deal with the same type of gridlock and congestion that you may in other regions since there won't be any.
Close Proximity To All The Cool Stuff
Because of its convenient proximity to several tourist attractions, Star, Idaho is a fantastic place for settling down. Yellowstone National Park is located to our east. While most of Yellowstone National Park is in Wyoming, its Western Gateway is close to Star, Idaho, which has a main roadway that is unlike any other in the United States and extends for 36.2 miles.
Since it is so close to the Pacific Coast, many people from California, Oregon, and Washington have chosen to make the move to Idaho. Traveling to the West Coast from Star, Idaho is easy by automobile, rail, or airplane. Going home to see loved ones will never be a problem. Traveling from Seattle to Coeur d'Alene by car takes around 4.5 hours, whereas flying from Boise, Idaho to Los Angeles takes just 1 hour and 47 minutes. If you feel ready to move to Star and explore everything that Star and the surrounding areas have to offer, then schedule your moving services Boise ID as soon as possible.
What to do in Star, Idaho?
So, let's say you've just moved to Star and local movers Boise are unpacking the trucks. Why not take advantage of the beautiful weather while they do that and spend some time having fun in the neighborhood? While we are carefully unpacking our vehicles, there are a great many things that you may do to occupy your time and keep yourself entertained. You and your family are sure to have a good time participating in any one of these amazing events and activities available in Star, Idaho. Let's take a look at them together.
1. Get a taste of  Sweet Sensations Donuts
If you are not quite moved in yet, you may have to forego the wonderful bacon and pancakes that you look forward to preparing on the weekends. But don't worry. While you find the time to organize everything in your new house, you may satisfy your sweet need at Sweet Sensations Donuts. They offer a wide variety of mouthwatering treats, such as classic glazed donuts and apple fritters. We are sure you'd love to have a bite of them.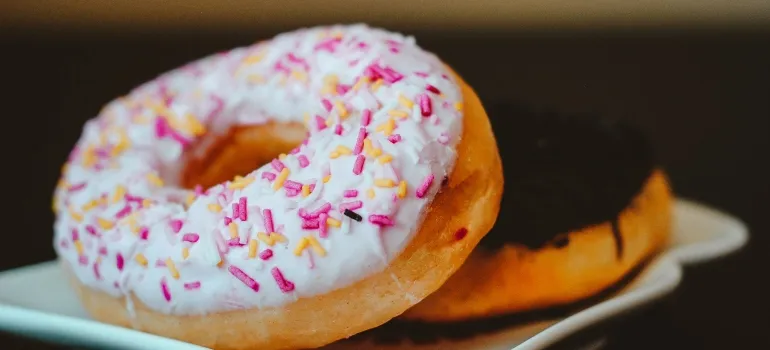 2. Golfing at River Birch
After you've had your fill of donuts, you may go on over to River Birch Golf Course. Take in the breathtaking scenery of lush vegetation stretching out before you for what seems like an eternity. You may make it a night out with the girls at the golf course during the summer, or you can compete with your significant other while playing couples golf if you want to. If you are new to golf, there is no need for concern. They provide golf lessons at a reasonable price, and the teacher is PGA Professional Damien Short and his assistant, Jon Albright.
3. Go DZone Skydiving
If the game of golf does not seem to excite you, maybe you would have the time of your life skydiving at DZone. You may let all of your stress go away and even put your life in the hands of experienced instructors here as they teach you how to free fall from an aircraft while wearing a parachute. You will be able to cross off this thrilling activity from your bucket list. The first time you will experience free falling will surely get you addicted if you were always an adventurous and rebellious soul. You can also take lessons here and get your skydiving license.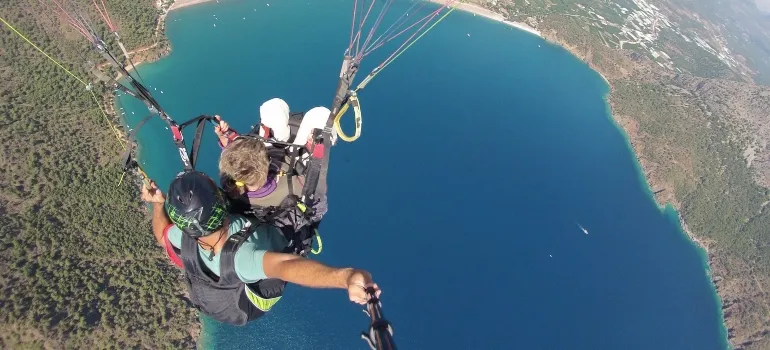 4. Take your family to Star Riverwalk Park
Let's say that you aren't the sort of person who seeks out excitement and that you don't want to get your kicks from leaping out of a perfectly good airplane. And that you would much rather have your experiences on the ground, rather than in the air. Then we would recommend visiting Star River Walk Park and trekking on one of its pathways. Visit some of the most isolated areas along the 650,000 miles of trails that are available here. You may enjoy the vast outdoors and all its wonders while taking a break from the stresses of your daily life for a few hours.
5. Stroll the Eagle Island State Park
Once you take all of the moving boxes Boise out of the moving trucks, you may take advantage of the opportunity to visit Eagle Island State Park, which has another fantastic park experience. In addition, you may go trekking in this area. However, they have a great deal more to offer, such as opportunities for activities such as fishing, observing birds, bicycling, sailing, RVing, volleyball, and plenty more. We are sure your whole family will love spending time here.
6. Sip Wine at Winery Seekers Wine Tour
When you've worked up a sweat playing golf, going skydiving, or having a good time at the park, the Winery Seekers Wine Tour is the perfect way to unwind and enjoy a glass of wine while taking in the breathtaking scenery of the surrounding vineyards. Take your pick from some of the most well-known wineries in Idaho, including Indian Creek Winery, Koenig Winery, Kindred Vineyard, Telaya Wine Co., and many more. These wineries are known for producing some of the state's finest wines.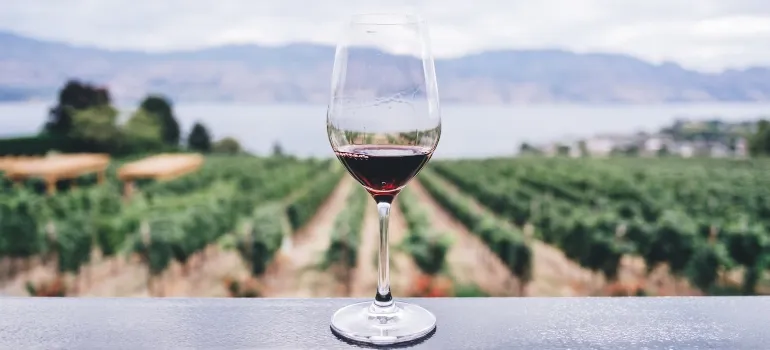 7. For all of you adrenaline junkies, there's the Firebird International Raceway
Firebird Raceway is the place to go if you want to satisfy your need for adrenaline even if you're just sitting on the sidelines and watching the action. While you're here, you may receive a high from watching others engage in adventure and enjoy auto racing. There is also plenty of food stand with delicious food that's also affordable. This is a great way to introduce yourself to the community in Star and find new friends with passions alike.
8. Visit the Ford Motor Center
Going to the Ford Motor Center is an additional activity that will keep you entertained without requiring you to become actively engaged in the event. The whole year is packed with a wide variety of entertaining activities, some of which include kids' expos, garden exhibitions, dance and cheering competitions, basketball games, monster truck displays, and many more. If you are moving to Star before closing in on your rental lease, a good solution may be storage units Boise where you can safely store all your belongings.
9. Go Ice Skating at the Christina Potter Rink
At Christina Potters Ice Rink, you may go ice skating whenever the weather permits. If you're moving during the colder days, this will be the perfect activity for you. At one of the largest man-made ice rinks in the Pacific Northwest, you can enjoy free ice skating from the beginning of December all the way through the middle of February.
10. Pay a visit to the El Mariachi Loco Restaurante
In the event that the Nitro Nachos and World Famous Firebird Hot Dogs at the Firebird Raceway weren't enough to satisfy your hunger, you could stuff your face with mouthwatering Mexican cuisine at the El Mariachi Loco Restaurante as soon as you move to Star. Enjoy traditional, homestyle Mexican classics including tamales, burritos, tacos, and enchiladas.
Chances are slim that you will ever regret relocating to Star, Idaho
With beautiful nature, welcoming people, and a booming economy, chances are that you will love your new life here. Whether you decide to move to Star as a single person or do so with a family of five, life as you know it will change. But you can rest assured that this change is going to be a good one. After all, what's not to love about the city where your neighbors feel and act like family? Of course, you can always move out of Star – but we have a feeling that isn't a very likely scenario.

Everyone from the packers to the movers were awesome! They were all very professional and showed up when they were supposed to. would definitely use them again.
Let our team put together a comprehensive moving plan for you. Complete our simple free quote form or contact us at 1-208-375-0961.