5 Best Tips for Packing Liquids
If you want to pack liquids properly, you will need a bit of know-how and proper packing materials. But that is not all, a good organization can help you a lot, as well. While you can always hire one of Idaho moving companies to do it for you, this is a task that you want to know how to do on your own. After all, the process is actually quite easy. With our tips for packing liquids, you will be packing them perfectly safe in no time! As with all things, you just need a bit of knowledge.
Top 5 tips for packing liquids!
Here is what you will need to do:
Create an inventory list
Get rid of unnecessary ones!
Pro tip – Pack liquids together
Use good techniques and right packing materials for packing liquids
Pack liquids in plastic bins and label boxes properly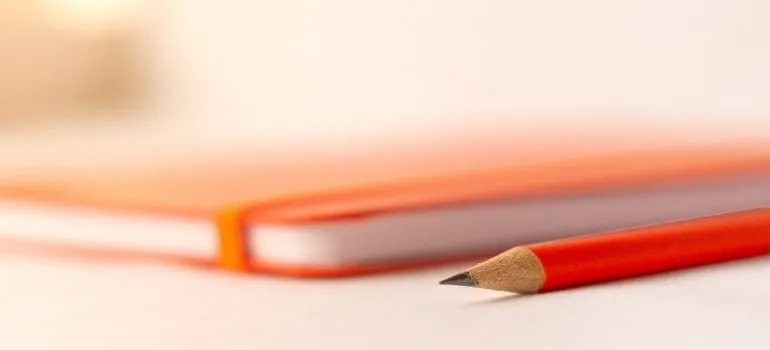 1. Create an inventory list
The first thing when it comes to packing of any sort, not only liquids, is to have an inventory list. This handy document, whether in electronic or material form, will help you in so many ways. It will provide you with a reference when you need to decide which packing supplies to buy and how many containers will you need. It will also be invaluable when you hire local movers Boise to relocate your belongings. You will also have solid proof of the state and number of your items, before transport. If you are only doing it for the liquids, make sure to add in a column that shows the amount of liquid left in each bottle.
If you take some time to prepare an inventory list, you will be able to always tell if something happened to your liquids, whether in transport or otherwise. It is a good practice to adopt.
2. Tips for packing liquids – Get rid of unnecessary ones!
As with many other things, there will be some liquids that you simply will not need anymore. Instead of packing them with the rest of your items, you may want to dispose of them rather than add more weight to your packages. Take some time to figure out if some of your items have expired or are near the expiry date. You will most likely need to replace them soon anyway so it is always better to simply throw them away. However, before you do, make sure that other family members don't have a use for them, too. If you can use them up instead of throwing them away, that is always the better solution. However, if you want to keep all your liquids, you should contact your mover and ask for their full storage services.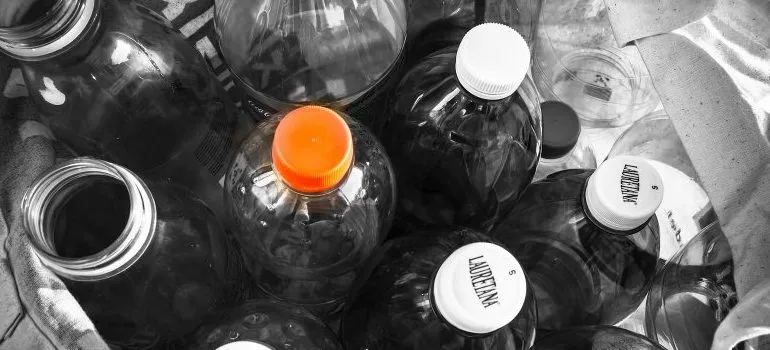 There can be quite a few such items in your household so make sure that you allocate sufficient time for the task. If you don't have enough time on your hands, you might make some mistakes and throw away something that you actually need. Also, try to involve the entire family in the task, it can even be fun!
3. Pro tip – Pack liquids together
Whether you are preparing for a long-distance move or just moving locally, it is always better to pack similar items together. You may want to put in a bottle here and a bottle there in order to fill a moving box but that might not be good. You see, the best way to pack your liquids is to have them in the same container. In that way, even if the spill happens, it will be contained within a space that is made just for that. However, you do want to separate your liquids by type, even then. You don't really want to mix toiletries and kitchen liquids with cleaning products. The best way of handling them is to have a container for each type. That way you will minimize the risk of ruining anything.
And if you already separated everything while making an inventory list, this task becomes even easier.
4. Use good techniques and right packing materials for packing liquids
You will need some materials for packing liquids properly. You can start by gathering some plastic wrapping, rubber bands, packing tape, and garbage bags. These items will come in handy when it comes to the packing process. The first thing you want to do is to secure the opening of the bottle. For this, you will need the plastic wrap that you will cut into a square. You may want to look into the best plastic wraps before purchasing them. The square needs to be a bit larger than the mouth of the bottle. Then you remove the top, place the square over the mouth, and then put the top back again. When doing this, the top needs to be screwed as tightly as possible.
After that, you want to apply more wrapping to the bottle. Wrap it outside of the top, which will form a sort of a double barrier. Finally, you will secure it with either the packing tape or a rubber band. If you don't want to do all of this, you can place each bottle in a separate, sealable, plastic bag. Do note that the second way uses a lot more plastic than the first one.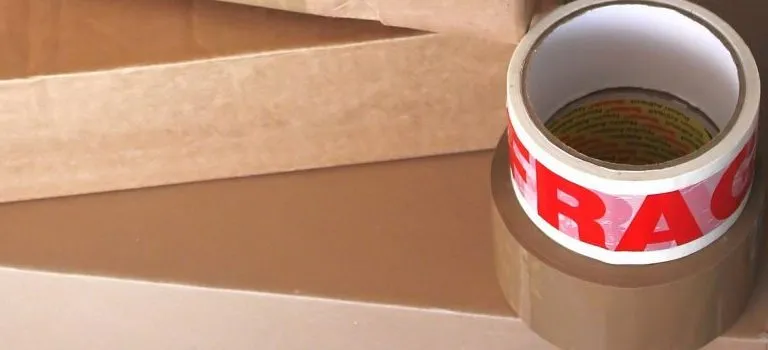 Finally, you want to make some adjustments to the box that you will be transporting liquids in. For the best results, you need to use a plastic bin. If using a cardboard box, line it up with a garbage bag. The bag needs to be positioned so that the opening of the bag itself is facing up. Then secure it with some tape before you tape the box itself.
5. Pack liquids in plastic bins and label boxes properly
The reason why plastic bins are better than regular cardboard boxes is that they will not allow a spill to transfer to anything else. Even if the spill happens, it will be firmly contained within the plastic bin. Depending on how many bins you need, you can simply purchase them from a store or you can actually even rent them out. If you know that you will only need them for transporting your items and will have no use for them afterward, it might be best to simply rent them and not buy them.

Everyone from the packers to the movers were awesome! They were all very professional and showed up when they were supposed to. would definitely use them again.
Let our team put together a comprehensive moving plan for you. Complete our simple free quote form or contact us at 1-208-375-0961.