12 Things You Didn't Know About Living in Boise ID
Being the biggest city in Idaho, Boise certainly captures a lot of attention.  Although the capital of Idaho, Boise is far from a concrete jungle. In fact, there's a plethora of distinctive traits that make this city sought-after. In case you have wondered what living in Boise ID is like, this article is there to give you the answer. After you learn more about this city, you'll be very likely motivated to pack your bags and move. Also, it won't be hard to find a proper moving company since the movers Boise area has on offer have a reputation for their high-quality services.
Why is living in Boise ID a delight
Boise has a lot to offer to its residents – from affordable prices to a rich cultural scene. And the best thing is that there's no crowd here! The community is helpful, and there's plenty to do. If living in a medium-sized city with everything you need at hand sounds great, Boise is a top choice for you.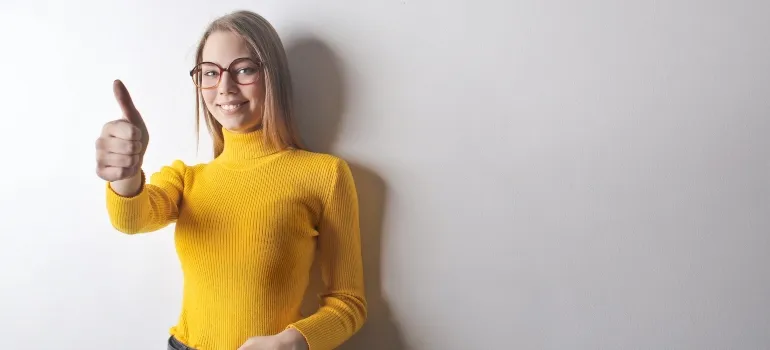 #1 Low unemployment and poverty rates
A lot of effort has been done to reduce the unemployment rate as much as possible. This resulted in Boise becoming one of the cities with the lowest unemployment rate. The poverty rate is extremely low too. A strong economy is also why Boise office movers have plenty of work. Aspiring entrepreneurs see Boise as a perfect place for their startups and aim to make the most of its diverse market. After all, Boise is rated as one of the cities in the US with the highest quality of living.
#2 Excellent education
It's impossible to speak about the benefits of living in Boise ID without mentioning its outstanding education system. As of the year 2022, Boise State University holds a place among the top 50 schools with an extraordinary curriculum. Science, engineering, and other 200-plus fields are possible to study. Graduates have a high success rate in finding a well-paid job where they can further grow their dream careers. An innovative approach is what makes education in Boise stand out.
#3 Outdoor galore and greenery
The nature in the Boise area is perfect for family gatherings, throwing a picnic, or just enjoying long walks. It's there for you whenever you wish to take your mind off work and other duties. If there's something Boise has in abundance, then it's the outdoors. In case you are an outdoor enthusiast, rest assured you'll enjoy year-round outdoor activities:
Hiking and mountain biking – People of Boise recommend Camel's Back Trail Loop, one of the most notable hiking trails near Boise. Whether you choose to hike with friends or family, or with your headphones/earbuds only, you'll enjoy it no matter what. The view from the end point is worth capturing with a phone or camera.
Kayaking – If you prefer kayaking or paddle boarding, Boise river won't disappoint.
Skiing – Boise also has slopes nearby for you! Once the snow gets thick enough, head over to Bogus Basin Mountain Recreation Area & Ski Resort.
You'll notice that the residents of Boise are proud to live in a green city. It hasn't earned its monicker City of Trees by accident. Tons of green surfaces and cultivated trees in Boise contribute to the air quality. Furthermore, the emphasis on an eco-friendly approach is strongly emphasized. The residents are well-educated in terms of environmental protection, which is why Boise kept its status as a green city.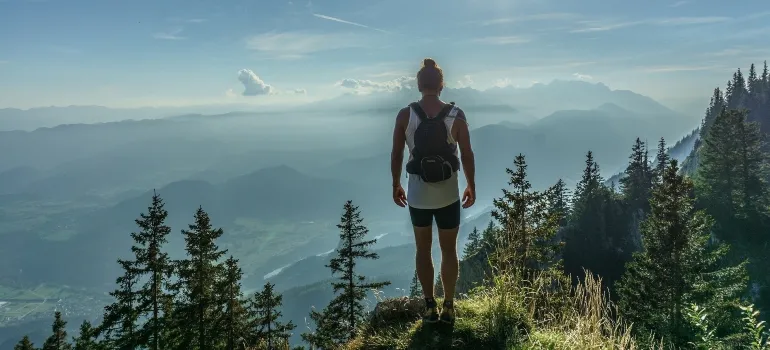 #4 Basque culture
Basque is a signature culture in Boise, and the residents are very proud of it. Therefore, events take place in Boise to honor Basque heritage:
Jaialdi Festival is a once-in-a-lifetime opportunity to try out amazing Basque cuisine, watch dance shows, and vibe with authentic music and environment.
San Inazio Festival is where dancers showcase the beauty of Basque dance moves.
Other notable cultural sites to have in mind are Basque Museum & Cultural Center and Basque market. The market is full of authentic shops and spots where you can taste delicious paella and tapas.
#5 An array of entertainment options
Whether you prefer going to a concert, jazz festival, or massive rave party, Boise has it all. This seemingly peaceful city actually boasts dynamic nightlife. All you need to do is keep up with the events, choose the one you like the most, and have a time of your life! Besides concern/party venues – like Neurolux – Boise has other types of entertainment on offer. For instance, pubs in Boise are must-sees if you're looking for places to chug some great drinks. In case you consider yourself a beer expert, Prost German Pub is a place to be.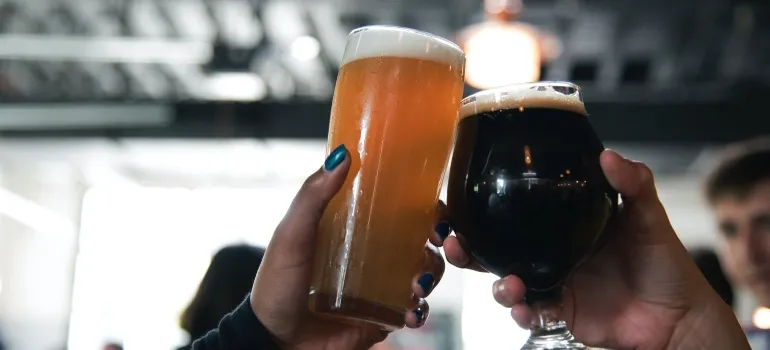 #6 Good food at every corner
Wherever you go in Boise, there's some great food to try. The food scene is basically a cultural melting pot! Just pick the restaurant while strolling Boise Downtown and enjoy the menus, from Italian-inspired dishes to classical giant burgers. Expect to also try out some unusual food combos. Have you ever heard of an Idaho potato covered in ice cream? If not, then get ready to surprise your taste buds!
#7 Low population density
What's also great about living in Boise ID is its less dense population, despite the fact that people are moving to Boise more than ever before. Because of this, traffic jams are the least of an issue. The city is far from being overpopulated, which is seen as an advantage.
#8 Lots of employment opportunities
Due to the strong job market, Boise remains a top business-friendly destination in Idaho. There's no shortage of jobs in agriculture, manufacturing, and IT. Other industries like healthcare and education also employ a great number of people. Current salaries surpass the national average and make it possible to live a balanced financial life. To make things better, the people of Boise value a healthy work-life balance.
#9 Boise ID is one of the best cities for millennials
When making the list of best cities for millennials, Boise is definitely among the top 10. Besides affordability and a strong job market, it's the entertainment and cultural aspect of the city that attracts millennials. On top of that, housing isn't as expensive as in bigger, fast-paced cities. Most millennials seek a medium-sized place where living isn't monotonous. Thankfully, Boise has exactly what millennials seek.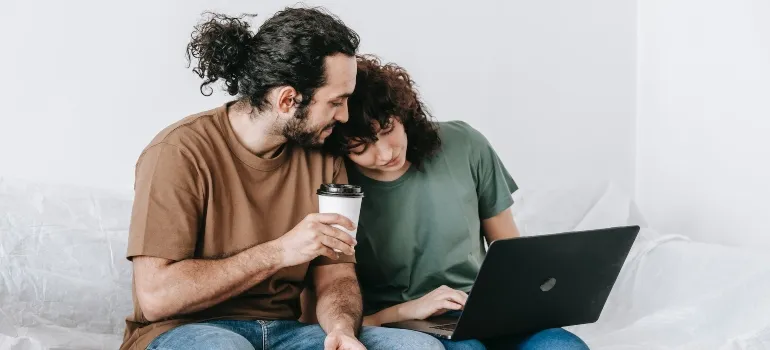 #10 Affordable rent and house prices
The rent and house prices have risen in the past two years. However, they still remain over 10% below the national average. In addition, the choice of homes is quite diverse. It's possible to find a home according to your taste, depending on the neighborhood you choose. If you're moving from another state, rest assured you won't have to worry about anything. Some of the best long distance movers Boise locals highly recommend are there to take care of your moving journey.
#11 Low crime rate and safe community
Safety is among the top requirements for those who look forward to changing their location. That's also another reason why Boise is a great place to live. The safety rate is among the highest not just in Idaho, but in the entire US. What also helps is a strong sense of community.
#12 One of the top family-friendly cities in the US
All things considered, it's safe to say that Boise is a perfect family-friendly city to move to. Excellent weather throughout the year, safety, affordable living, and a variety of job prospects are just some of the benefits you get by moving there. In addition, nature and air quality make living blissful. On top of that, education is great and the environment is ideal for raising a family.
Reasons why you should start your life in Boise ID
You should definitely begin a new chapter in Boise if:
you are an aspiring professional looking forward to thriving.
you are a digital nomad planning to move to an affordable yet exciting place.
a safe space with great schools is where you want to raise a family.
proximity to outdoor areas sounds great to you.
you would like to pursue a top-level education.
Of course, there's a myriad of other reasons to hire interstate movers Boise has to offer as soon as possible. This amazing city is warm and welcoming toward everyone. Don't let the current lack of diversity confuse you. The community in Boise is very liberal and helpful. No matter where you come from, Boise has its doors open for you.
How to organize your move to Boise ID?
If you have already decided that the city of Boise is your next home, be sure you've made an excellent decision! What you must decide on before you start living in Boise ID is a moving company that will carry out your moving journey. Fortunately, it's not difficult to look up a wide range of movers online. What, however, you must pay attention to is whether a company is legit. Here's a quick way to check it:
Does a company hold the licenses? That alone will tell you whether a company operates legally.
Explore reviews online and take a look at those that speak about customer experience, service quality, and the company's professionalism.
Ensure the company is easy to find in online databases.
Check the company's about us section and read about its history. Opt for a company that has plenty of successfully completed moving projects under its belt.
Also, check if a free estimate button is noticeable on the company's website homepage.
Once you are fully sure the company is legit, check its service offer. Packing and transportation won't be enough. If you have special items to relocate, then help from specialized movers (like piano movers) will be necessary. Moreover, it's impossible to go through a move smoothly without having a storage space booked. Therefore, remember to check a storage facility Boise ID company that interests you has to offer. When it comes to moving, you have to have everything ready before the packing begins.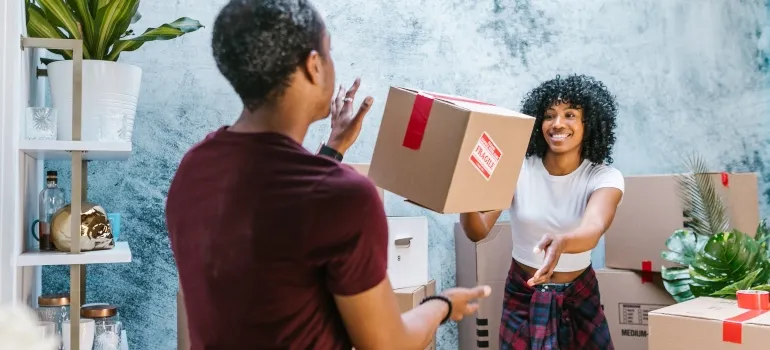 Plan a post-moving rest time
You might be wondering what is a post-moving plan for. Well, the fact is that moving is a taxing endeavor, both mentally and physically. Even the best-organized move can leave you feeling drained. Rest assured sightseeing, let alone unpacking will be the last on your mind once you finally settle in your new home. That being said, make sure to plan your post-move rest:
Unpack only essential belongings like bed, linen, basic toiletries, etc. If unpacking the bed is too much for you, have a sleeping bag ready, as well as a special bag with essential items.
Don't schedule anything for that day other than a good sleep. Let your closest people know you'll take a nice rest and call them back afterward.
Don't bother cooking on your first day in Boise. Feel free to enjoy your favorite comfort, high-calorie food and regain some energy back. Luckily, Boise has awesome food options, so pick the restaurant and make an order.
Make an unpacking and cleaning schedule. Obviously, you won't have the energy to get the home ready in a day. So, contact your moving company and let movers know on time you'll be needing extra help with unpacking.
Remember why are you moving to Boise ID
It helps to remind yourself of all benefits living in Boise ID entails. Not only life is quite financially comfortable, but also entertaining! Plus, the safety rate is what people coming to Boise appreciate a lot.  All in all, you get the whole package by moving to this unique city. Keep this in mind while moving, and you'll remain motivated during demanding packing tasks. It also comes in handy to search for some spots in Boise where you see yourself spending time with close people, or working on your project.

Everyone from the packers to the movers were awesome! They were all very professional and showed up when they were supposed to. would definitely use them again.
Let our team put together a comprehensive moving plan for you. Complete our simple free quote form or contact us at 1-208-375-0961.