Why Boise ID is Attractive to Young Professionals
On the rise for its affordability, thriving job market, and vibrant social life, Boise, Idaho, is drawing in young professionals in droves. In a world where work-life balance has become a quest, Boise is presenting itself as the solution. A burgeoning tech scene is just the tip of the iceberg. Its friendly community feel and the call of the great outdoors make Boise more than just a place to work, but a place to live and enjoy. In the following, our team of expert Idaho Movers explores why Boise ID is attractive to young professionals and a beacon to the ambitious.
The Reasons Boise ID is Attractive to Young Professionals
Making the move to a new city? It's time to put Boise, Idaho, on your radar. This thriving city is ticking boxes for young professionals, whether it's about:
Economic Opportunities: With a dynamic job market, Boise offers a range of opportunities for career growth and advancement.
Affordable Cost of Living: Featuring a reasonable cost of living, Boise provides affordable housing options that appeal to young professionals.
Quality of Life: Boise isn't all work. The city boasts a high quality of life, offering an excellent balance between career and leisure.
Family-friendly Environment: If you're considering a family or already have one, Boise is a top contender. The city is home to numerous good schools for your children's educational needs.
Climate and Outdoor Activities: Boise's favorable climate and rich natural beauty provide ample opportunities for outdoor activities and adventures.
Efficient Transportation: Navigating the city is a breeze thanks to Boise's efficient transportation system.
Let's take a closer look at each of these appealing aspects, offering a clear picture of what life in Boise can look like for you. Remember, when you're ready to make the move, partner with professional long distance movers Boise recommends to ensure a smooth transition.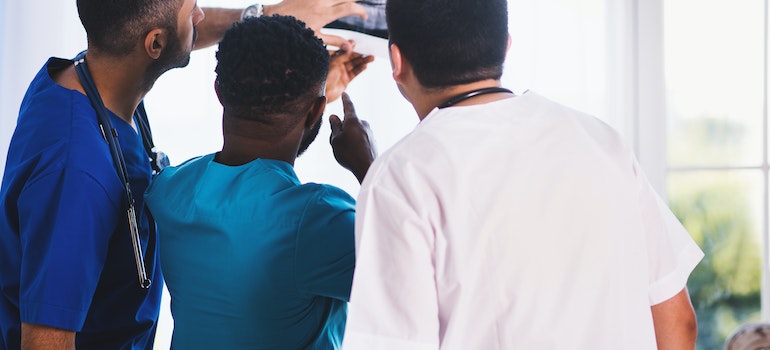 Economic Opportunities
Boise, Idaho, is on the rise economically, drawing in young professionals with its diverse and dynamic job market. A boom in sectors such as technology, healthcare, finance, manufacturing, and agriculture has seen the creation of a wealth of job opportunities.
Major players like HP Inc, St. Luke's Health System, and Micron Technology contribute to this growing job market, helping Boise become a magnet for job seekers. Additionally, the city's lower taxes make it even more attractive to young professionals looking to make the most of their earnings.
The technology sector, in particular, has seen significant growth, earning Boise its nickname "The Boise Valley." This growth has fostered an environment that both startups and established firms find appealing. The city is fueling this innovation boom with initiatives like Boise State University's Venture College and the Trailhead innovation hub.
In the healthcare sector, a network of hospitals, clinics, and medical research facilities are offering a wide spectrum of job opportunities. The finance sector isn't left behind, providing stable banking and insurance job options with room for professional growth. Finally, Boise's manufacturing and agriculture industries play a pivotal role in the local economy. These sectors offer jobs in food processing, semiconductor manufacturing, and the production of goods like wood and paper.
Affordable Cost of Living
Indeed, Boise, Idaho, shines as a city that offers an affordable cost of living without skimping on quality. When compared to other major U.S. cities, Boise stands out for its budget-friendly appeal, attracting a stream of young professionals ready to make the most of their earnings.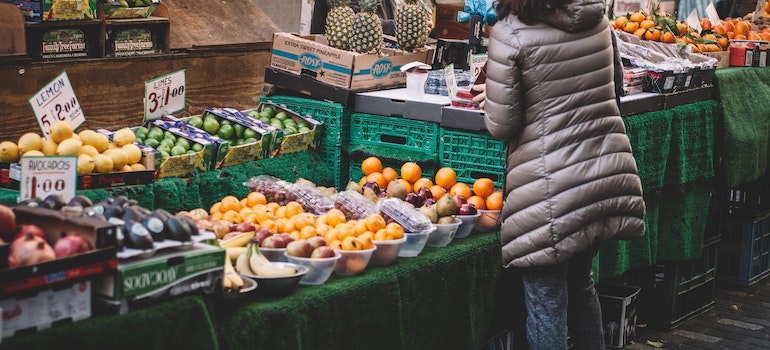 A prime example is Boise's housing market. More affordable than many metropolitan areas, it caters to a range of budgets and preferences. Whether you're renting or buying, options abound. You can choose from apartments, townhomes, and single-family homes, all reasonably priced.
What makes Boise's cost of living so attractive? Factors like a low tax burden, especially when it comes to property taxes, play a significant role. Reasonable utility costs for necessities like electricity and water also keep living expenses in check. Even everyday essentials like groceries are more affordable here, thanks to local markets that keep prices low.
All these elements come together to make Boise an attractive destination for those seeking quality of life at an affordable price. So, if you're considering a move to a city filled with opportunities, Boise is well worth a closer look. And remember, professional interstate movers Boise based are on hand to ensure a smooth transition to your new home.
Great Quality of Life
A balance between stunning natural beauty and vibrant city life is what makes Boise, Idaho, a draw for those seeking a high quality of life. The city boasts a blend of appealing elements that together create an enriching living experience.
Downtown Boise is a hotspot for arts and culture. You'll find a packed calendar of festivals, art exhibits, and live performances that offer entertainment and cultural enrichment throughout the year. Boise's education system also stands out, with a collection of highly rated public and private schools and Boise State University adding to the city's intellectual vibrancy.
Safety is another key quality-of-life factor, and here too, Boise delivers with a low crime rate and well-maintained infrastructure. The city's healthcare system meets high standards, with top-notch hospitals and medical facilities ensuring residents' health and wellbeing.
So whether you're looking for recreational activities, personal growth opportunities, or a safe and supportive environment for your family and business, Boise offers all this and more. So when the time comes to transfer your business or home office, Boise office movers are ready to assist with your move, ensuring a smooth transition to your new home city.
Appealing Climate in the Boise Area
Once you relocate to the area with moving services Boise ID offers, you will experience a semi-arid climate with distinct seasonal variations. This means that the summers are generally hot and dry, with temperatures between the mid-80s to the low 90s Fahrenheit. It is a great time to explore the outdoors and enjoy activities like hiking, biking, and river rafting.
When it comes to autumn, it brings cooler temperatures, with mild days and crisp evenings, making it a picturesque season with vibrant fall foliage. Winters in Boise are relatively mild compared to many other parts of the country, but they still bring cold temperatures. Average winter temperatures range from the mid-30s to low-40s Fahrenheit.
Spring brings gradual warming and blooming landscapes, with temperatures ranging from the 50s to the 70s Fahrenheit. Overall, the climate in Boise is a mix of seasons so that you can spend most of the time outdoors with your friends and family members.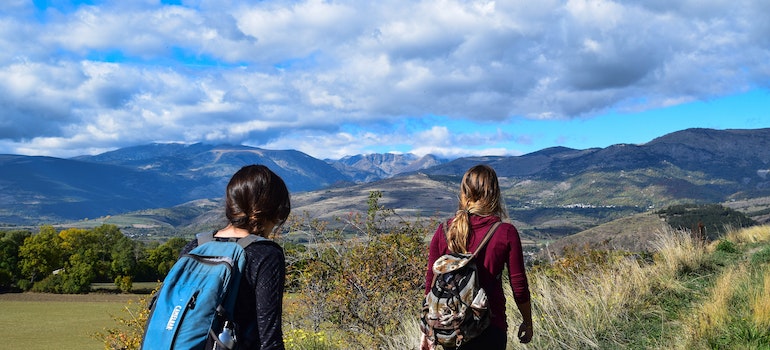 Outdoor Activities in Boise
Boise's stunning natural surroundings offer a myriad of activities to engage in, making it a top pick for young professionals with an adventurous streak. Nestled near the Rocky Mountains, Boise provides an outdoor playground for hiking enthusiasts. The Boise Foothills is a popular spot, with extensive trail systems showcasing breathtaking cityscapes and landscapes.
Mountain biking enthusiasts are also catered for, with a variety of trails suiting all skill levels. Golf courses and country clubs pepper the city, while its parks and open spaces are perfect for picnicking, frisbee golf, soccer, and more. Water lovers will delight in the Boise River, a hotspot for fishing, floating, and kayaking. The scenic Boise River Greenbelt extends over 25 miles, offering an idyllic pathway for walks, jogs, or cycling beside the river. Nearby reservoirs like Lucky Peak are popular for boating, water skiing, and paddleboarding.
As winter sets in, Boise transforms into a snowy paradise, perfect for skiing, snowboarding, and snowshoeing. The nearby Bogus Basin Mountain Recreation Area, a short drive from downtown Boise, offers winter sports activities for both beginners and seasoned enthusiasts. So pack your moving boxes in Boise with four-season apparel and hiking gear and enjoy Boise's great outdoors!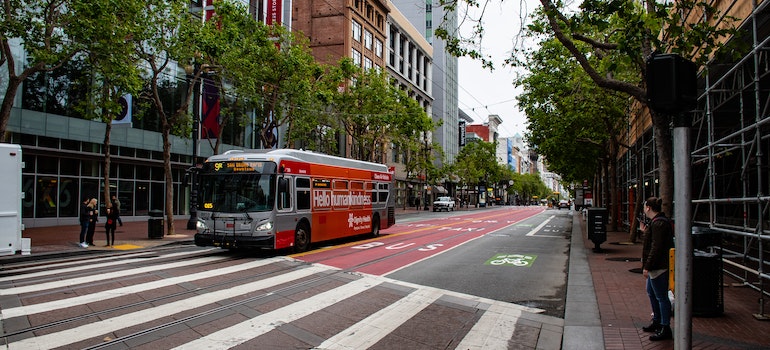 Boise's Efficient Transportation
Not only Boise excels in affordability and job opportunities, but it also boasts an efficient transportation system that makes getting around the city a breeze. The city's infrastructure is designed with its residents in mind, offering a range of transport options to cater to diverse commuting needs.
If you're driving, you'll appreciate Boise's well-maintained road network. Multiple routes provide easy access to different parts of the city, and the layout of the streets is designed to keep traffic flowing smoothly. This makes commuting by car a preferred choice for many residents.
But the convenience isn't limited to car owners. Public transport in Boise is both accessible and affordable, courtesy of ValleyRide, the regional public bus system. This extensive network covers the city and its surrounding areas, providing a reliable alternative for those who prefer not to drive.
But that's not all – ValleyRide buses are also equipped to accommodate bicycles. This means you can easily combine different modes of transport to best suit your commute. Whether you're heading to work, exploring the city, or venturing out into the beautiful Idaho scenery, Boise's efficient transportation system has got you covered.
Following the path of bike enthusiasts, Boise is really made efforts to create a bike-friendly environment. The extensive network of bike lanes and paths, including the Boise River Greenbelt, makes it easy for cyclists to get around safely. Another great option is that you can utilize a bike-share program called Boise Bike Share. This is ideal if you just want to rent a bike for short trips or sightseeing with some of your friends.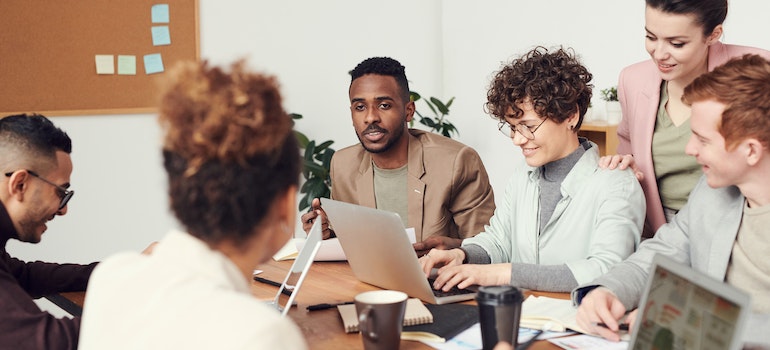 Find the right movers that will handle your move
Securing the right moving company can sometimes be a challenge, especially when you're handling a large move, complete with furniture that may require professional furniture installation services. Not every company provides these additional services, so it's important to inquire about this upfront, as well as whether there are extra costs involved. To find the right fit, it's crucial to conduct thorough research. The more you know about the services and prices available, the better equipped you'll be to make an informed decision.
Insurance is another critical factor to consider. You'll want to ensure your belongings are protected against potential damage during packing or transportation. If a company doesn't offer insurance, it's advisable to get a policy by yourself. Your peace of mind during the moving process is worth the effort of finding a mover who prioritizes your belongings' safety.
Resources for Professional Development After Moving to Boise
Here are several resources young professionals might find useful after moving to Boise:
Boise Metro Chamber of Commerce: This organization provides valuable resources for professionals in Boise, including networking events, business development opportunities, and local economic information.
Boise Young Professionals (BYP): This organization, part of the Boise Metro Chamber of Commerce, offers a variety of programs and events tailored to young professionals looking to grow their network and engage in the community.
Boise State University Career Center: Even if you're not a student, the career center has resources available to the public. It offers career counseling, resume workshops, job fairs, and other services that can help in job searches.
Idaho Department of Labor: They offer employment services, career information, and links to jobs in the Boise area. It's a great resource for those new to the job market or looking to transition careers.
Boise Public Library: The city's library system offers a variety of resources for both personal and professional development, including free Wi-Fi, access to research databases, and a wide range of classes and workshops.
Make sure to explore them all and utilize the ones that align best with your professional goals. These resources can provide invaluable guidance and opportunities as you begin your new journey in Boise.
Enjoy the Unique Draw of Boise for Aspiring Professionals
As you can see in detail, Boise offers an attractive proposition for young professionals on multiple fronts. Its strong economy offers a robust job market in diverse industries, from technology to healthcare and finance to manufacturing. The city's affordability is another significant draw, with reasonable housing prices and a cost of living that is competitive comparing to other major U.S. cities.
Furthermore, Boise's efficient transportation network and commitment to innovation support a high quality of life, which is increasingly important to the new generation of workers. All these factors combined make it clear why Boise ID is attractive to young professionals and a dynamic and exciting place for transplants to advance their careers and build a fulfilling life.

Everyone from the packers to the movers were awesome! They were all very professional and showed up when they were supposed to. would definitely use them again.
Let our team put together a comprehensive moving plan for you. Complete our simple free quote form or contact us at 1-208-375-0961.