What to look for in Boise neighborhoods
Becoming a homeowner is one of the most exciting things ever. However, one can't neglect the fact that this is also one of the most responsible and complicated processes that you will have to experience. If you are on the verge of purchasing a property, then you are aware that the first decision will be the one regarding the neighborhood. Which Boise neighborhood do you choose, knowing that you have so many amazing options at your disposal? You might not know what to look for in Boise neighborhoods, but we certainly do. By being one of the best moving companies Boise has to offer, we have gathered enviable knowledge about this city that we service with great pride. With sufficient experience with all of Boise's neighborhoods, we will be happy to help you choose the place that you will get to call your home.
Why is it important to look for a suitable Boise neighborhood?
Neighborhoods are like people – they all have their advantages and disadvantages. They all support a certain lifestyle that will either fit in with your way of life or not. That being said, if you happen to be moving to Idaho with the sole purpose of settling in Boise, then you are certainly not alone. Boise has been named as the best place to buy a home in 2019, and it's also been named the fastest-growing city in the US in 2018. With all of those titles under its belt, Boise is quite a popular place with more than enough room for everyone.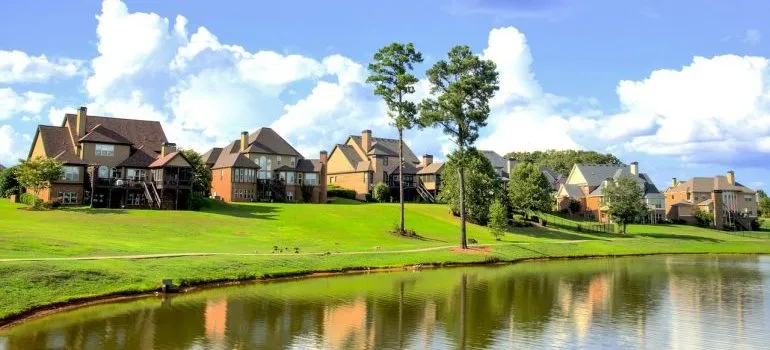 However, you shouldn't make a mistake that's more frequent than you think. Paying attention to the walls of your house is important – but paying attention to the neighborhood is just as important. After all, you can alter your property, but you can't change the people around you. Thus, read on to find out about the important characteristics to look for in a neighborhood.
What to look for in Boise neighborhoods when purchasing a property?
Bear in mind that Boise is a city that is filled with incredible neighborhoods. That's why we have no doubt that you will manage to find the right one for you. But before you put your signature on the dotted line, it would be good to search for the following characteristics.
Pay attention to neighborhood safety
Safety is the most important feature in all aspects of life. Whether you are renting portable storage Boise, choosing a moving crew, or buying a property, the first thing you want to do is make sure that you are safe. Thus, checking the safety of a neighborhood is the first thing to take into consideration when thinking about buying a house. Here are some things that will help you estimate how safe a neighborhood is:
Crime statistics – a high level of criminal activity is a huge red flag.
Neighborhood watch – loads of people value this extra measure of protection.
Street lighting – well-lit streets give you a sense of protection.
You'll find that the majority of Boise's neighborhoods are safe areas with low criminal activity. That's why making an interstate relocation to Boise is a process that not many people regret. Of course, you have to do what's up to you to ensure that you find the most suitable neighborhood. The rest is up to luck and chance.
Take a look at the school district
Neighborhoods that count as good school districts are oftentimes prestigious. It doesn't matter whether you are planning on having children in the future or are pregnant with your third child – for parents and parents-to-be, finding a house in a good schools district is an absolute must. Thus, before settling in a neighborhood, it would be a good idea to give the schools in the area some consideration. Do they have good sports programs? Is there a Parent Teacher Organization? Diverse extra-curricular activities? All of these things will shape the future of your little boy or girl, making them worthy of your time.
Consider the time you will have to spend commuting
If you already have a job that's in Boise, then you can count your blessings. It's that same job that will help you choose a new neighborhood for yourself. We are assuming that you don't want to spend hours of your life being stuck inside a car, driving to work. That's why proximity to your workplace is one of the most important things to look for in Boise neighborhoods.
Of course, you might realize that neighborhoods closest to your place of work are also the most expensive ones. You will simply have to weigh your options and decide whether you are willing to spend more money for convenience. After all, the entire process concerning your residential relocation in Boise will be about making difficult decisions.
Estimate the proximity to different amenities
You don't need us to tell you that a day will come when you will want to go out in the spur of the moment and have dinner. But you would be happy if you didn't have to drive for thirty minutes just to reach the nearest restaurant. Or park. Or sports center. Thus, keep your eyes wide open when touring a neighborhood. You want to ensure that you have all the important amenities at arm's reach. Think of it like this – if you don't have a grocery store and a pharmacy in your vicinity, you might run into a little bit of trouble down the line.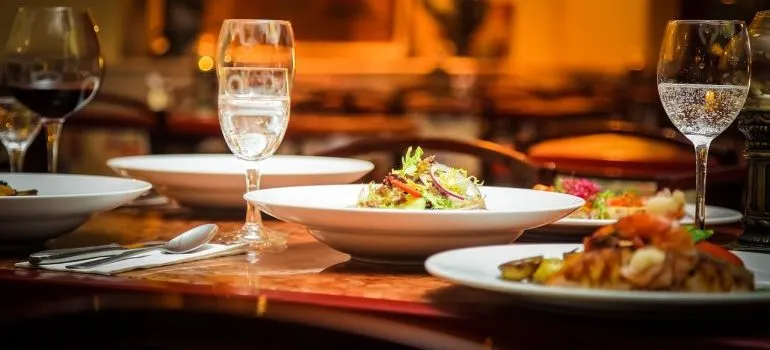 Of course, there are many other things to look for in Boise neighborhoods. Finding a place that will be perfect for you is easier said than done. However, with a bit of thought and consideration, you will manage to come across that one neighborhood that will have everything. Don't hesitate to go out and find it.

Everyone from the packers to the movers were awesome! They were all very professional and showed up when they were supposed to. would definitely use them again.
Let our team put together a comprehensive moving plan for you. Complete our simple free quote form or contact us at 1-208-375-0961.