What is the cost of living in Eagle ID
Whether you are moving or buying a property, the price always plays an important role. Before you pack your belongings, the best thing would be to think about the expense of living in the place you have chosen. The cost of living in a place influences your life greatly. Namely, there are many things to worry about, starting from finances, bills, and school prices for your children. In case you are planning to move to a city that has a high cost of living, you must consider carefully how to plan your budget. Choosing a cheaper city, on the other hand, might have its own drawbacks. Selecting the right movers like the Peasley Moving & Storage team can ease the challenging process of the entire relocation and assess the cost of living in Eagle ID.
1. Do extensive research
In case you are considering relocating to Eagle, Idaho, one of the first things that should be considered first is the price. Relocating to a new city is always a difficult and significant decision. There are many aspects that you should take into account. In case you are worried that you might make a wrong decision, make sure to do thorough research. Moreover, hiring a moving company can make your relocation both stress-free and more affordable. Hopefully, this assistance and your own investigation can assist you in making a huge change in your life. Once you have selected the appropriate city, you need to choose the best and most respectable movers, too. Movers Eagle ID can help you both with transporting your items and with packing them. If you decide to engage the most dependable movers Eagle ID has to offer, Peasley Moving & Storage will provide a quick and inexpensive move.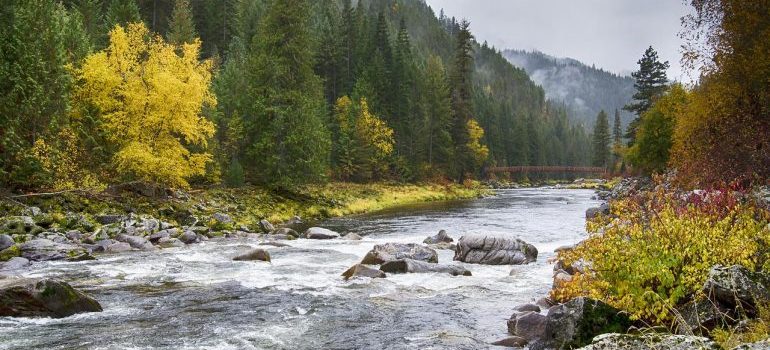 Before hiring movers, make sure to investigate the city you have chosen. Instead of taking things for granted, it is crucial to be in command of your own research. In case you have decided to move to Eagle Idaho, make sure to get to know the city better. Eagle is a tiny city in the state of Idaho. Despite that fact, there was an increase in new residents in Eagle. Its population is expanding every day. Eagle is certainly not a metropolis. On the contrary, it has a suburban feel to it. In case you are interested in starting a family there, it might turn out to be the perfect place for you. This place is particularly suitable for families looking for a good place to raise their children. Moreover, in case you do not like crowds and huge cities, you might find Eagle a perfect place for you.
2. Taxes play a big role in calculating the cost of living in Eagle ID
Idaho's population is growing much faster than the population in other states. There are many reasons for this. One of the most crucial reasons is the fact that it boasts of its enormous natural beauty. It is a tiny community in the Boise area and has a population of around 20,000 people. Its low cost of living is another advantage of moving to this state. Many people from all over the United States come there because it is one of the cheapest states. When it comes to the cost of living in Eagle ID and its taxes, the state of Idaho has a 6% sales tax. Despite the fact that this sounds like a lot, there is no need to worry. When compared to other places, Eagle, Idaho has one of the lowest tax rates in the country.
A great place for retirees
In case you are looking for a place to retire, Eagle might be a perfect choice. Namely, there are many tax policies that may be beneficial to retirees. One of the advantages is the fact that there are no inheritance taxes in this place. In addition, government pensions are not taxed. This refers to professions such as police officers and firefighters. Older residents may get a property tax reduction which can additionally make living more manageable.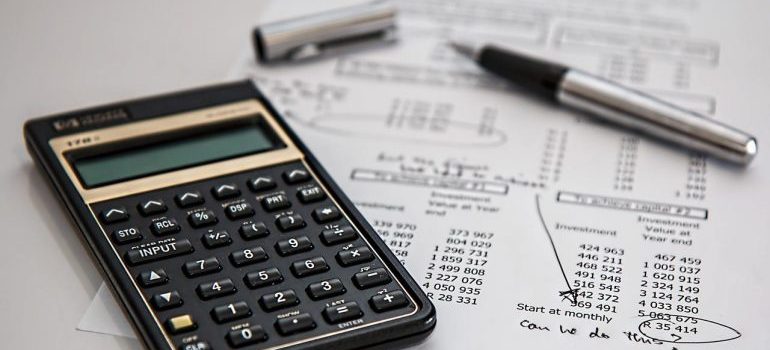 3. Housing
Another thing to consider when moving to Eagle, Idaho is the housing cost. Although Eagle homes are more expensive than the national average, there are certain areas that have lower costs. If you want to live in a popular city like Boise, however, you will almost certainly have to pay considerably more. It is a fact that housing is likely to be your largest expense, regardless of where you live. If you opt for Eagle, Idaho, bear in mind that the average home value is over $500,000. When you want to compare it to a national average, consider the fact that it is slightly lower. In case you have chosen a home for you and your family, make sure to choose the best packing supplies Boise and services to have a stress-less relocation and enjoy your new home.
In case you are moving from a far away place, it is of utmost importance to choose one of the most respectable long distance moving companies Boise. There will be many things to consider when you decide to move to Eagle. You will certainly have to make many important decisions. That is why you will need some additional help. With good-quality long-distance movers on your side, you will not have to worry about the success of your relocation. The professionals will assist you in all aspects of your move. Each step of your move will be less stressful.
4. Food costs
Although housing seems a bit pricey, this does not apply to food. One of the most important things to consider is that groceries are reasonably priced. This makes the whole cost of living in Eagle, Idaho manageable. In case you live in Eagle, you will spend less on food than people would in most other states in the USA. When it comes to food in restaurants, it is also affordable. The average price of a dish is around 10 dollars, while a full-course dinner might be slightly more expensive. People in Idaho generally spend less money on food than residents in other states.
Idaho has been rated the best place to relocate in recent years. Many people are relocating to Eagle from all over the United States to take advantage of the lower cost of living. Namely, apart from the low cost of living in Eagle ID, there are other criteria that make it attractive. For instance, its strong employment market, diverse natural beauty, lower taxes, and reasonably priced food are some of the many reasons why people move to Eagle. It is suitable for both younger people with families and retirees. However, since there are many other things to consider when moving, do not hesitate to hire professional movers to assist you in your relocation and help you eventually enjoy the beauty of Eagle, Idaho.

Everyone from the packers to the movers were awesome! They were all very professional and showed up when they were supposed to. would definitely use them again.
Let our team put together a comprehensive moving plan for you. Complete our simple free quote form or contact us at 1-208-375-0961.