Unpacking the living room after your relocation
After weeks and maybe even months of preparing for your move, the moving day has come and gone. You are comfortably settled into your new home, your movers have left the premises, and you are starting to feel relaxed. But the job is nowhere near done just yet because you still have to unpack all of those boxes that are all around you. While every room could present you with unique challenges, you will find that unpacking the living room will be a lot harder than you have imagined. After all, some of your heaviest items can be found in a living room, so it's only normal to have some trouble while unpacking it.
As reliable Idaho movers, we don't want you to go through any troubles. Our team is here to give you some valuable tips we have collected over the years. We believe that they will be of huge help and will give you an idea of what needs to be done first, and what you can leave for later. It's all about good time management, and this is how to get ahead of the process.
The tasks you need to undertake before unpacking the living room
We know that one of your first instincts will be to grab the box that's nearest to you and start unpacking without any order. How do we know this? Because you definitely wouldn't be the first person that has opted for this method. However, there's a much better and a much more organized approach to unpacking, and it goes like this:
Use your moving checklist and moving inventory to see whether all of your boxes arrived at the location. We hope you made one because, while our movers Star ID may make an inventory of your belongings, we always advise our customers to do so themselves before our arrival.
Sort out your boxes according to the rooms where they belong. All boxes that are labeled 'living room' should be taken to, you guessed it, your living room.
Put a protective layer over your floors before you start unpacking. Sliding some furniture pieces across the room can cause scratches on your brand new floors.
Create a strategy for unpacking your belongings, and decide when you want to unpack your living room. Before the bedrooms? After the kitchen? Only you can make that decision.
No matter how many items your residential movers Idaho have relocated, always unpack the essentials bag first. There's a reason why it bears that name.
Now that you have a (hopefully) good packing plan and all the necessary measures of precaution have been taken, the time has come to unpack your living room furniture. Since you did the necessary groundwork, you shouldn't have so many problems with this process.
Start by unpacking the focal living room furniture pieces
After all, what is a living room without a comfortable couch or your favorite armchairs? Before you can unpack and position all the little knick-knacks, you first need to unpack the central pieces. Of course, we hope that by now, you already have a floor plan ready. Otherwise unpacking and positioning your living room furniture will be one long process. Secondly, you have to be aware that lifting such heavy pieces won't be doable by yourself. At least not if you want to stay safe and healthy during your move which, we assume, is one of your main goals.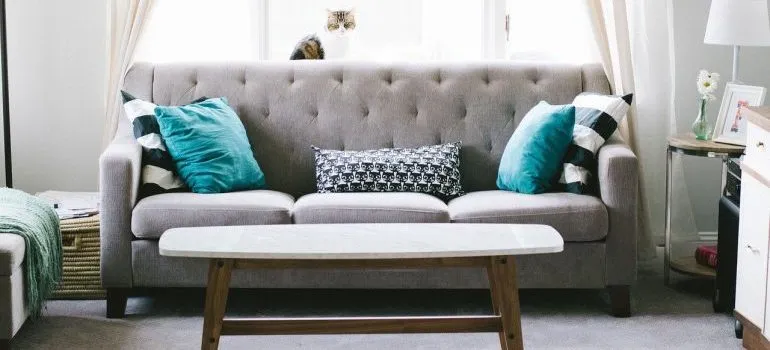 So get in touch with some of your most trusted friends and get them to help you unpack and position robust furniture. Perhaps after the job is done, you could all have a nice chat over some good food? That will be one of the best ways to express appreciation for the hard work your friends put in. Plus, it will help you relax – and that's really something you need after a household move.
Move on to electronics (TV, stereo, DVD player, game consoles)
In the 21st century, it seems like electronics are some of our most valuable pieces. Well, they certainly are among the most expensive ones. That's why we have no doubt in mind you took all the necessary measures of precaution to ensure your electronics are safely packed. Now's the time to end the process by unpacking them. As a reference, we hope you took pictures of the cords and what goes where. Or at least we hope you color-coded. Otherwise, unless you are really tech-savvy, this might take a while.
Finish unpacking by handling the non-essential pieces
You really can survive without your lamps, books, and candles, right? However, it's precisely these things that make a house feel like home. After all the key and essential pieces have been unpacked, it's time to go through the remaining boxes and deal with what's left. This is the time to decorate your home to your liking and create an area in which the entire family will enjoy. And once you reach this stage, you'll know that you are almost done.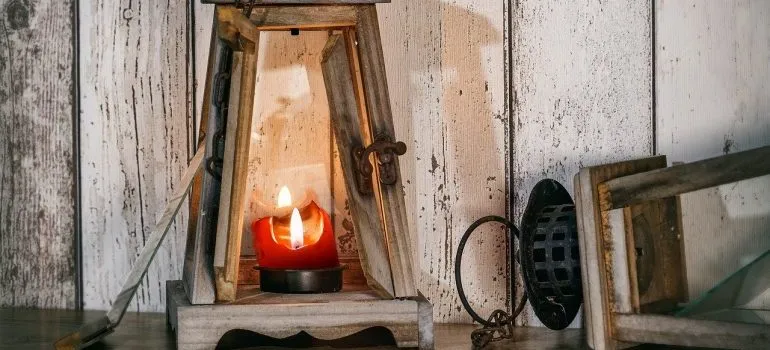 Congratulations – you've successfully reached the finish line
Once everything is said and done, you might have conflicting feelings about unpacking the living room. It's definitely not the easiest room to unpack, but you'll have to admit that the kitchen was probably a bigger challenge. Of course, it goes without saying that every home is different. Some people enjoy unpacking their living room belongings while others dread the process. If you belong to the latter category, just remember that you can always hire professional help. There isn't a shortage of moving companies who offer packing and unpacking services. You have to admit that with packers handling this part of your move, you wouldn't have a lot of worries in mind. And that's exactly the way it should be.

Everyone from the packers to the movers were awesome! They were all very professional and showed up when they were supposed to. would definitely use them again.
Let our team put together a comprehensive moving plan for you. Complete our simple free quote form or contact us at 1-208-375-0961.