Tips for organizing a winter relocation from Boise
Moving is, generally speaking, quite an exhausting adventure. Some might even go as far as to say that it was one of the most stressful events of their life. And there is a very simple reason for this. Moving is a balancing act and requires you to tend to several tasks at the same time. From finding the best moving companies in Boise and selecting a date, to packing all of your items and taking care of the paperwork. You must plan everything to the smallest detail and make sure not to overlook a single thing. Now, imagine organizing a winter relocation. Once you add harsh weather conditions to the mix, you have a whole new level of chaos waiting for you. Luckily, moving during the winter is much simpler than it seems. With a few useful tips from us, your move is guaranteed to be completely stress-free!
Organizing a winter relocation needs a solid plan
If you want to succeed in your goals, you need to plan every step you take. Otherwise, you'll most likely run into unexpected problems which you'll have to handle on the spot. The same can be said for moving your home. A relocation is essentially a big mechanism full of small gears. It is up to you to make sure they all turn fluidly and that nothing goes wrong. In essence, you are the engineer of your move, and your experience will only be as good as you make it. The best, and probably the only way to make your move enjoyable and smooth is to make sure the odds are in your favor, and that the room for error is down to a minimum. And you can do this only with a well-thought-through plan.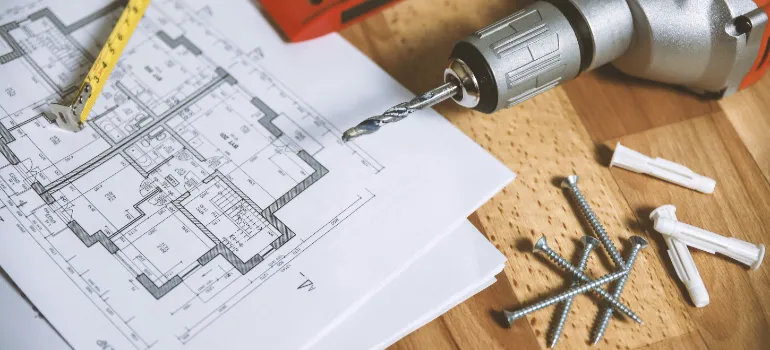 With all that said, you're probably wondering what the perfect moving plan is. With the moving industry existing for such a long time, you'd think that there's a fail-proof recipe for success. But, in reality, every move is different, and every move requires a different approach and a different plan. This leads us to the conclusion that the ultimate perfect plan unfortunately does not exist.
The best plan is the one that works best for you, given your circumstances and resources. Your plan also needs to be flexible enough just in case of any unpredictable events. One of the safest approaches to organizing a winter relocation is relying on professionals. Whether you're hiring professional movers or renting self storage Boise containers, you need to know that your items are in the hands of experts. Only then will your move on the road to success, thanks to their knowledge and resources.
Prepare your current home for the moving day…
Preparing your current place of residents for the move is your main priority when organizing a winter relocation. If you want things to go smoothly, you first need to create the proper working conditions. Besides packing your belongings and moving your important documents to secure inventory storage, you need to prepare the house itself for the big event.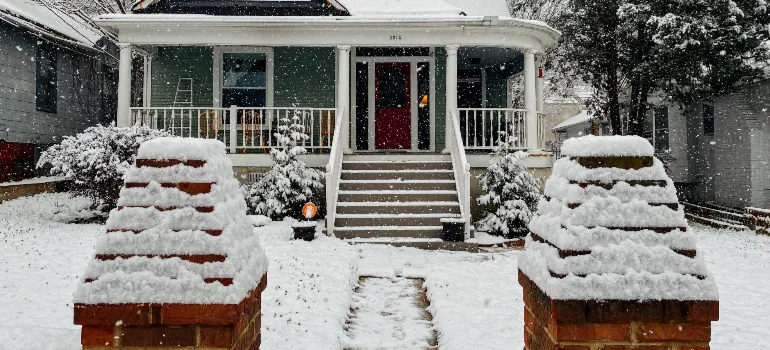 Mainly, you need to make sure that your driveway and walkways are clear of snow. You and your movers will be using them a lot, so you can go the extra mile and pour salt on them to prevent ice from forming. It would also be very wise to stock up on extra snow boots and shovels, just in case. If you have any delicate items, it would be good to wrap them in extra blankets so they aren't affected by the snow and cold.
…but don't forget about your new place!
Ideally, if you have the opportunity, you should prepare your new home for your arrival as well. Before leaving the city of Boise, visit the new place and inspect it. Lack of parking space, unpaid bills, and no warm water or electricity are the last things you want to see when you arrive. Take a thorough look at your home and make sure all of the water, electrical, and gas installations are in working order.
Once you're done with that, it would be a good idea to heat up your before the moving day. After a long day of moving in harsh winter weather, you'll want a warm home to replenish your strength in. Lastly, make sure there is good access to your new home. Shovel all the snow from the driveways and pour down some salt so you can unload your moving truck as fast as possible.
Be prepared for emergencies when organizing a winter relocation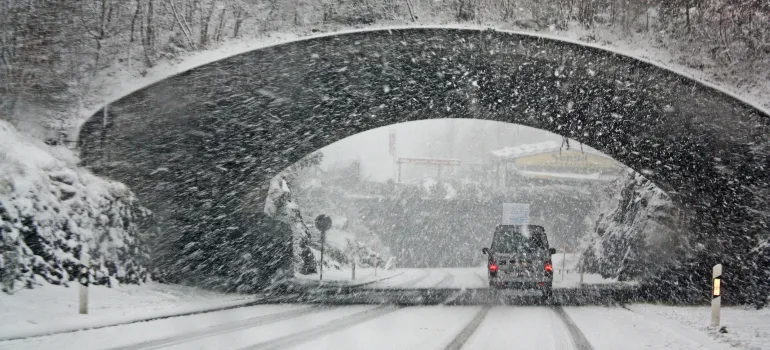 Everything we discussed so far will happen in optimal conditions. You could consider it to be plan A. But what if something unexpected happens, such as a sudden blizzard? In this case, you'll need to fall back to plan B. If you're moving during winter, you always need a backup plan. As the old saying goes, always hope for the best, but plan for the worst.
If you find yourself in this situation, you have two options to consider. One would be to postpone your move, in which case you would need to reschedule your shipping and transport experts or ask your landlord for more time to move out. The other option would be to proceed with your move. In this case, you will need to be extra careful in your next steps. Keep up with the weather reports on a frequent basis, and carefully plan out your travel route.
High morale will keep you warm through the cold moving days
As you've realized by now, the key element of organizing a winter relocation is being prepared. However, there is one more element that will lead you to success. And that is a positive attitude. Sure enough, making sure all of your utilities are in order in your new home will help the process. But keeping your morale high during the relocation will really seal the deal and help you make it through your winter move. With excellent tips from us and an even better team of movers by your side, you will greatly reduce stress during the relocation. Moving in the winter surely is tough, but with a good mindset and detailed planning, you'll be an unstoppable avalanche. And at the end of the day, you'll be able to enjoy the warmth of your new home, and take pride in the great work you did.

Everyone from the packers to the movers were awesome! They were all very professional and showed up when they were supposed to. would definitely use them again.
Let our team put together a comprehensive moving plan for you. Complete our simple free quote form or contact us at 1-208-375-0961.