Tips for booking movers during summertime
Unless you are a minimalist, moving can be a pretty complex procedure. Also, it is one of the most stressful tasks that you will be dealing with during your lifetime. In addition, moving during different seasons of the year can impact the entire process. Most people usually move during summertime and it is one of the busiest seasons for moving. It has many advantages. People take summer holidays, kids do not go to school, and the home-buying season is at its peak. In addition, the weather is nice, so packing and taking boxes out is much easier. However, it is not all so easy. For example, booking Idaho movers during the summertime can be pretty tricky. Since most people can move during summer, it is highly important to book your movers on time. Therefore, read this text and discover all about booking movers during summertime.
Move planning during summer
In general, moving from May to September is one of the busiest periods both for movers and people who plan the relocation. Some people may plan to move during winter. But summer is definitely the top season for it. Therefore, you have to create a moving plan and make sure to book your movers on time. If you book movers on time, you will avoid getting at risk of not finding any available moving company. As soon as you decide to relocate, contact freight companies Idaho and check their availability. Once you get a date, it would be wise to make a plan of action you are about to take. Do not leave booking movers for the last minute. First of all, it is even more stressful. Secondly, you would be rushing around trying to finalize everything in a very short period of time. This way you can miss some important steps.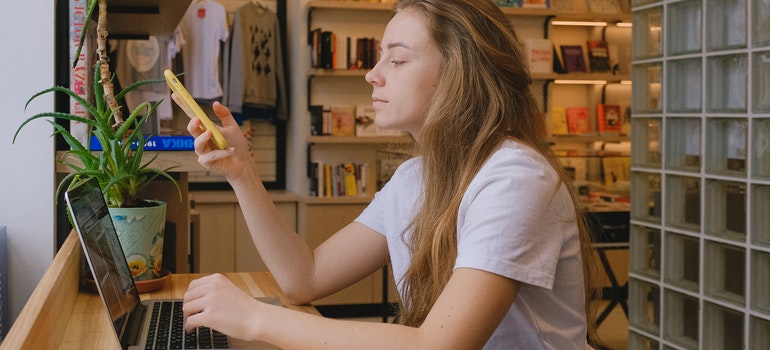 Steps for booking movers during summertime
When it comes to booking movers, there are certain rules to follow. Remember that movers will be in great demand during summer. In addition, moving during summer is more expensive than in other seasons. Booking movers earlier will give you the chance to pay a reasonable price for your move.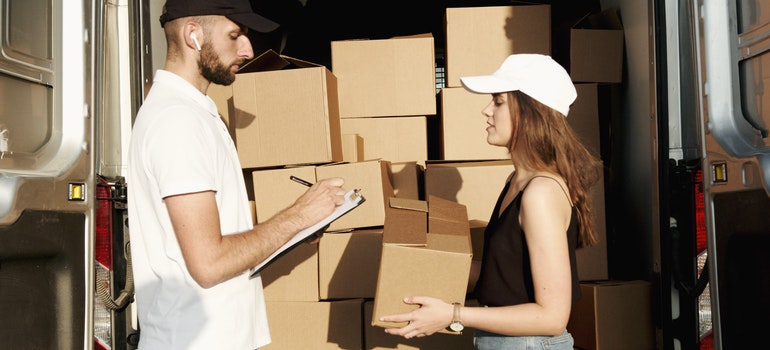 Therefore, as soon as you reach a decision to move, contact moving companies and ask for a precise moving quote. In addition, you might need some commercial storage for your relocation. You also need to book storage boxes to make relocation easier. You also need to have a precise quote on renting storage boxes. It is necessary to compare quotes you get from companies. Summer relocation is more expensive than the winter one. However, if you book for example a full-moving service including packing, you might get a discount from movers.
Ways to save on your relocation
Peak moving season is certainly an expensive time of the year to move. Luckily there are ways to save on your relocation. Those who have experience in moving would recommend not only booking movers in advance. what also matters is the time of the month or the period in the week when you plan your relocation. First of all, check and plan your moving budget. Then instead of moving at the end of the month when it is more expensive, book your movers for the middle of the month. In addition, you will not only pay less for booking movers. You will pay less for renting your old home as well as paying less for electricity, the Internet, and other utilities.  Booking movers for the weekend is also more expensive. Therefore, book them for the middle of the week.
Avoid moving on important holidays
Moving during summer can be even more expensive if you book movers for some special and important holidays. Only if you are in a big rush to move out, should you book your movers then. Important summer holidays in the US are Memorial Day, Independence Day, and Labor Day.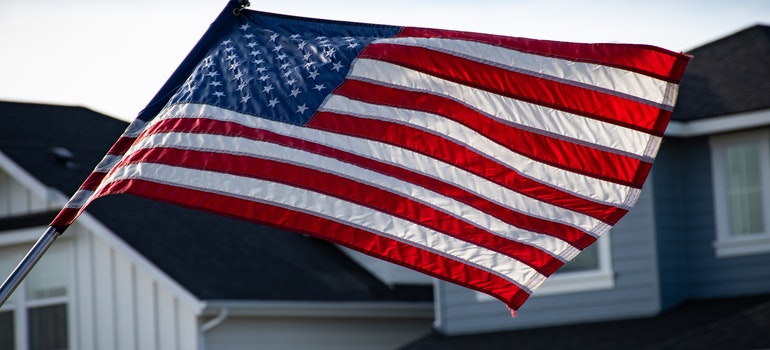 These fall during summer and moving on these days can be double the regular price. There is a lot of traffic on the roads which will make the whole process even harder. You will also face many transporting delays during these days. In addition, try to find movers on your own instead of paying somebody to do this for you. The disadvantage of hiring moving brokers are numerous. Since there are moving frauds, you might not even get a moving contract. Secondly, moving brokers get a commission. It will cost you more to hire movers which may not even be satisfactory.
When booking movers during summertime check their reputability
Sometimes people face moving frauds, especially if you are hiring movers last minute. since you are in desperate need to find a moving company, you may miss some important red flag signals. Check if your movers are offering too high or too low quotes for their services. In addition, if they ask you to pay in cash in advance, never do that. On the FMCSA website you can check the company's US DOT Number. Remember that every reliable moving company should have the license number on their website. Also, reputable movers should arrange a walk-through of your items. The is the most reputable way of giving the precise moving price and also the best packing advice. Only when they know precisely what you plan to transport will they be able to provide the right moving service that will suit your needs.
When it comes to booking movers during summertime, you should take this task very seriously. Since summer is the busiest season both for movers and people who move, booking movers on time should be your top priority. To fit all the costs in your moving budget, opt for mid-month and mid-week moving days. In addition, booking packing, transportation, loading, and storage will give you the opportunity of getting a discount from your movers. Check your moving contract in detail before signing anything. Just make sure you choose the one that best fits your budget and needs. Soon you will enjoy your new residence thanks to reliable movers.

Everyone from the packers to the movers were awesome! They were all very professional and showed up when they were supposed to. would definitely use them again.
Let our team put together a comprehensive moving plan for you. Complete our simple free quote form or contact us at 1-208-375-0961.