Storing keepsakes in the Boise area: How to do it?
Keepsakes are cherished objects that hold great sentimental value for their owners. These items can range from wedding dresses and accessories to mementos, souvenirs, and various trophies. They often remind us of special moments in our lives, such as the birth of a child, a graduation, a wedding, or a special trip. However, storing these precious items can be a challenge. There are Bise residents who live in small apartments or homes and do not have enough space to keep all of their keepsakes. Others may be concerned about the safety of their items if they are not stored properly. This is why many moving companies, such as Peasley Moving & Storage Idaho offer many options for storing keepsakes in the Boise area. In this article, we'll give you a complete guide to storing and upkeeping your precious mementos.
What is considered a keepsake?
A keepsake is any object that is very valuable or meaningful to its owner. This can be anything from a handwritten letter from a loved one to a trophy from a sporting event. Keepsakes can also be items that serve as a reminder of a special time or place. This may include a seashell from a beach vacation, a ticket stub from a concert, or a piece of artwork purchased on a trip abroad. These items can bring back memories and emotions associated with those experiences, making them valuable to the owner.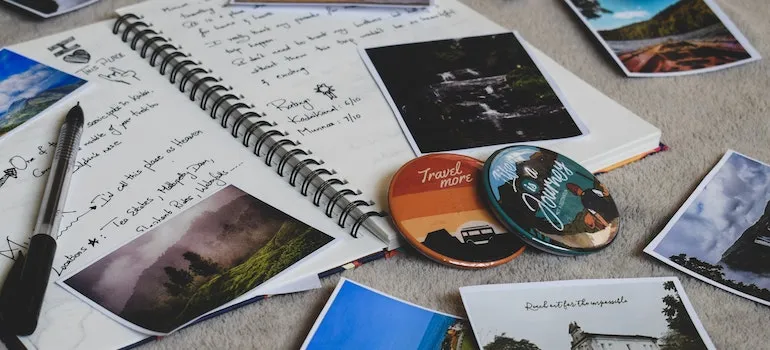 The value of a keepsake is often based on its sentimental value rather than its monetary value. For example, a piece of jewelry that has been passed down from generation to generation may not be worth a lot of money, but it is priceless to its owner because of its history and sentimental value. Because these items hold such value, it's important to learn how to store them properly.
Can You Keep Keepsakes Safely in Self-Storage?
Self-storage can be a great option for storing keepsakes, as long as the facility offers the right storage conditions. When choosing a self-storage facility, it is important to look for one that offers temperature-controlled storage. Temperature-controlled storage helps protect your keepsakes from extreme temperatures, which can cause damage over time. Additionally, you should look for a storage facility that offers security features such as 24-hour video surveillance, individual unit alarms, and a secure gate with keypad access. This will help ensure that your keepsakes are safe and secure while they are in storage.
It is also important to properly prepare your keepsakes for storage. This may include wrapping delicate items in bubble wrap or tissue paper, using acid-free storage boxes for documents and photographs, and taking steps to prevent moisture buildup in the storage unit. If you don't think you can pack your items properly by yourself, you could ask movers Meridian ID moving companies offer for help. They will ensure the safety of your belongings before transporting them into storage.
Storage Services for Storing keepsakes in the Boise area
Apart from moving services such as movers Eagle ID, many moving companies offer different client storage services in the Boise area. These services offer a range of storage solutions to meet the unique needs of their clients. Some of the most popular client storage services in Boise include temperature-controlled storage, storage pods and packing supplies.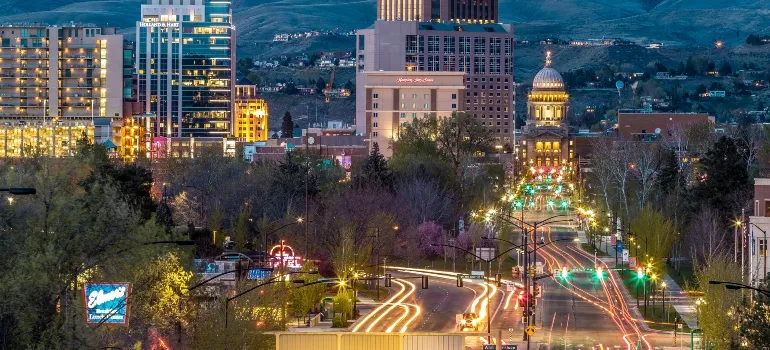 Temperature Controlled Storage
Temperature-controlled storage is a popular option for storing keepsakes in the Boise area. This type of storage unit is designed to maintain a consistent temperature and humidity level, which helps protect your items from damage caused by extreme temperatures and humidity. Even though temperature controlled storage in Boise can be typically more expensive than traditional storage units, the added protection is well worth the cost if you are storing valuable or sentimental items.
Storage Pods
Storage pods are another popular option for storing keepsakes in Boise. These portable storage units are delivered directly to your home or business, allowing you to pack your items at your own pace. Once you have packed your items, the storage pod is picked up and transported to a secure storage facility. Storage pods are a convenient option for storing keepsakes, as they allow you to access your items whenever you need them. They are also a great option if you are planning a move, as you can pack your items in the storage pods Boise residents recommend and have them transported to your new home or business.
Packing Supplies
If you are planning to store your keepsakes in a self-storage unit or storage pod, you will need packing supplies to protect your items during transport and storage. Many storage facilities offer Boise packing supplies, including boxes, tape, bubble wrap, and packing peanuts. Using high-quality packing supplies is essential for protecting your keepsakes during transport and storage. It is important to choose the right size and type of box for your items and to use bubble wrap or tissue paper to cushion fragile items. You should also label your boxes clearly and use a marker to indicate which side is up, to ensure that your items are handled properly during transport.
Best practices for keeping your souvenirs safe
Keeping your keepsakes safe is of the utmost importance, especially if they hold sentimental value or have historical significance. To ensure that your mementos remain in good condition for years to come, it is essential to follow some best practices for storing and protecting them. Here are some of the best storage practices for your souvenirs.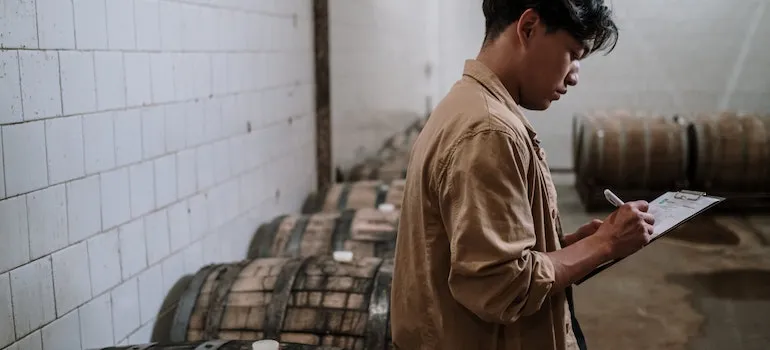 Label Your Items
Properly labeling your boxes or storage containers is a crucial step in keeping your keepsakes safe and organized. Without clear labeling, it can be difficult to quickly identify the contents of each box, and items may be mishandled or misplaced during transport and storage. When labeling your boxes, it is important to indicate which side is up, especially for fragile or delicate items. This is to ensure that when movers Kuna ID pick up your boxes, they don't accidentally damage your belongings.
It is also important to label each box with a clear description of its contents. This will help you quickly identify the contents of each box and ensure that you handle them with care. A good rule of thumb is to label each box with a brief, descriptive title of the contents, such as "Wedding Dress" or "Childhood Toys." Overall, properly labeling your boxes and storage containers is an important step in keeping your keepsakes safe and organized.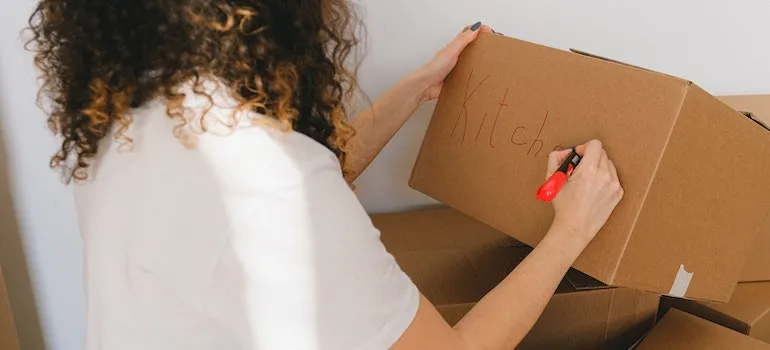 Regular Inspection
Regular inspection is an essential part of keeping your stored keepsakes in good condition. Over time, stored items can be affected by various factors such as temperature, humidity, and exposure to light, which can cause damage or deterioration. To prevent damage to your keepsakes, it is important to inspect them regularly. Check for any signs of damage or deterioration, such as mold, mildew, or discoloration, and take immediate action to address any issues that arise.
If you notice any signs of mold or mildew, remove the affected items from storage immediately and address the problem as soon as possible. Mold and mildew can spread quickly and cause significant damage to your items if left untreated. It is also important to regularly check for any signs of pests, such as rodents or insects, which can damage or destroy stored items. If you notice any signs of pests, such as droppings or chew marks, take immediate action to address the problem.
Protect Against Moisture
Moisture can be a major threat to the integrity of your keepsakes. High humidity levels can lead to mold growth, rust, and corrosion, which can significantly damage your items. Water damage from leaks or flooding can also be catastrophic, potentially causing irreparable damage to your cherished possessions. There are several steps you can take to protect your keepsakes from humidity. One effective method is to use desiccant packs or moisture absorbers to keep the air inside your storage unit dry. These products work by absorbing excess moisture from the air, reducing the relative humidity, and preventing mold and mildew growth.
Another useful strategy is to use a moisture barrier underneath your items. This can be as simple as placing a plastic sheet or tarp on the floor of your storage unit. This will help prevent any moisture from the ground or concrete from seeping into your stored items. Finally, it is important to monitor the humidity levels inside your storage unit regularly. You can do this by using a hygrometer, which is a device that measures relative humidity.
Keep Your Items Organized
Proper organization is critical to storing keepsakes in the Boise area. Disorganization and clutter can increase the risk of damage, so it is essential to have a plan in place for how you will store and organize your items. When packing your keepsakes, be sure to use appropriate materials such as bubble wrap or packing paper to provide cushioning and prevent breakage.
Use smaller boxes for fragile items and avoid stacking heavy boxes on top of them. In addition to packing your items carefully, it is also important to store similar items together. This will help you locate and access items more easily, and also reduce the risk of damage from shifting or jostling during transport or storage.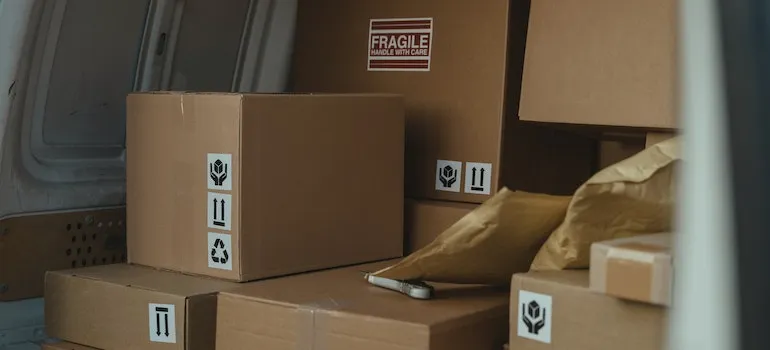 Finally, make sure that your stored items are easily accessible for inspection or removal if necessary. This may require careful planning of the placement of your storage containers or boxes, as well as keeping an aisle or clear path for easy access. By keeping your items organized and taking steps to protect them from damage, you can help ensure that your keepsakes remain in good condition and continue to hold their sentimental value for years to come.
Keep Your Storage Unit Secure
Ensuring the security of your stored items is crucial to protecting them from theft and damage. When choosing a self-storage facility for your keepsakes, it's important to look for features that will provide reliable security measures. One of the most important security measures to consider is surveillance cameras. These cameras can deter potential thieves and vandals from targeting your storage unit and also provide valuable evidence in case of any criminal activity.
Gated access is another key security feature to look for in a storage facility. A gated access system ensures that only authorized personnel can enter the facility and can prevent unauthorized individuals from accessing your storage unit. Additionally, some facilities may require keypad entry codes or keycard access to further enhance security.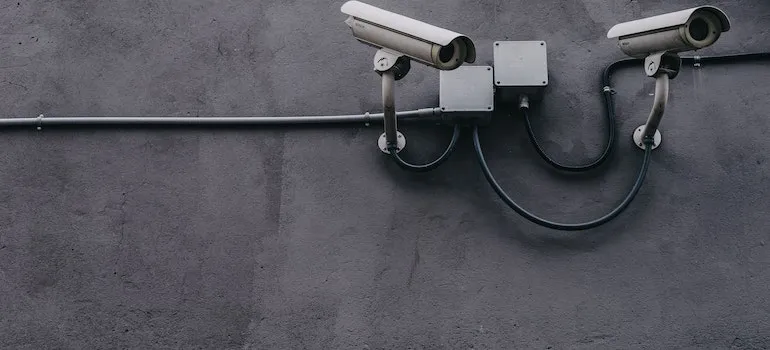 By following these best practices, you can help ensure that your keepsakes remain safe and protected for years to come. Remember to choose the right storage solution, use proper packaging materials, inspect your items regularly, protect against moisture, keep your items organized, and keep your storage unit secure. With these steps in mind, you can enjoy your cherished keepsakes for many years to come.
Preparation is key to keeping your mementos safe in storage
In the Boise area, there are various options available, such as temperature-controlled storage, storage pods, packing supplies, and professional movers to cater to your specific storage needs. Properly preparing your items before storing them is essential. This includes organizing, labeling, and protecting them from moisture and damage. It's also important to choose a storage facility or service that offers suitable storage conditions and security features to ensure the safety of your cherished items.
By following these guidelines, you can rest assured that you're correctly storing keepsakes in the Boise area. With the right storage solutions and services, you can keep your items in excellent condition, so they can be enjoyed and cherished for generations to come.

Everyone from the packers to the movers were awesome! They were all very professional and showed up when they were supposed to. would definitely use them again.
Let our team put together a comprehensive moving plan for you. Complete our simple free quote form or contact us at 1-208-375-0961.