Smart Strategies to Expand Your Manufacturing Business in Idaho
Expanding your business can be a very rewarding experience. At the same time, it is quite a challenge to do so. The world is moving fast and changes are happening all around us, and this is especially true in the corporate world. With that said, the only way to expand your manufacturing business in Idaho is to embrace these changes. After all, it is the only way to stay ahead of the competition in today's ever-changing environment. And even though your best bet is to move into a new market with the help of Boise office movers and ramp up your production, you still need to prepare. Your main tasks are to assess whether you need improvement in specific areas and develop smart strategies. This may seem like a daunting task, but trust us when we say that now's the perfect time to expand.
It isn't all about staying competitive
Hiring activity is at its highest right now, and restoring is slowly bringing production back to the United States. These two factors create great conditions for business in the manufacturing space. With buyers spending more money than before on new suppliers, you can easily afford growth opportunities. As a business owner, you have to remember that the digital revolution and tech advancements have brought some unique challenges to them.
You have to take advantage of the current situation, and head for profitable destinations, just like larger corporations. Now is the time to make smart decisions, and reach new customers through digital marketing techniques. So, whether your goal is to attract new customers, improve production, or make investments, we have a few smart strategies for you! With our help, your Idaho business will be shooting for the stars in no time!
Safely expand your manufacturing business in Idaho with good supply chain management
When it comes to manufacturing, the supply chain can be quite complicated, and often unpredictable. There are many risks when it comes to working with multiple suppliers, and they all need management and mitigation. The risk is always present, regardless if you're working with domestic or overseas shippers and suppliers.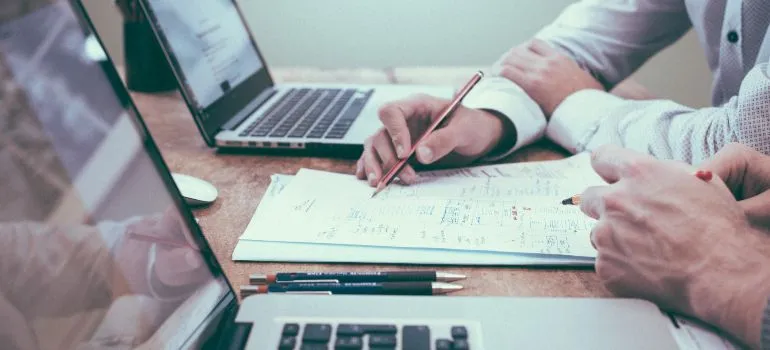 In such a long and complicated chain, one hiccup is enough to bring your entire operation to a grinding halt. Luckily, there are a few ways to handle these emergencies even before they happen:
Invest time into forming watertight contracts with your partners. Everyone likes reliability, and a good partnership increases mutual care, and thus, benefits.
Ensure you always have an adequate amount of stock on hand. Pay close attention to your safety stock, as it will always be your main safety net in case of unexpected shifts in supply and demand.
Consider alternative ways of storing inventory offsite. Idaho moving companies, for example, could provide you with reliable commercial storage. With it, interruptions won't be financially damaging.
Although these days, the supply chains are expansive and relatively failproof, you never know what can happen. With that in mind, it is always worth securing your assets, just to be on the safe side at all times.
Figure out your required BOM
If you want to streamline your operations and keep orders in check, it is vital to implement inventory management. One of the factors essential to your production schedule is the Bill of Materials, also known as BOM. It usually includes detailed info about each product, as well as instructions on how to assemble and repair it. If you want to expand your manufacturing business in Idaho, you need to maintain clear standards to keep your business manageable. While we're on the topic of abbreviations, it is worth mentioning that BOM is a part of a Japanese method called SSSS. It's designed to boost productivity, and consists of the following elements:
Sort. If you carefully sort your inventory and remove unused items, your employees won't waste time finding what they need. Items that are commonly used should be easier to access and be grouped close to each other. This saves valuable time and ensures smooth production.
Set. Once everything has its place, it is much easier to set guidelines and stick to them. If everyone sticks to the guidelines, production will be smooth, and your workers won't have to fight for tools and supplies. Practice setting guidelines in other work areas too. Establish hierarchies in storage spaces by placing heavier items on lower shelves, for example.
Standardize. When you find a work method that works for you, stick to it. If you're in the medical industry, only work with reliable medical equipment shipping services, for example. Set your standards in the business field, and stick to them.
Sustain. Ensure that your staff is aware of the policies and guidelines in place. This will cultivate good company culture, and your staff will be proud to be a part of your business.
Good marketing efforts can greatly help your Idaho business expand
Traditional marketing methods are a great way to start your operations and create a buzz. However, if you've been in business for more than a year and decided to expand your manufacturing business in Idaho, it is time to think of new marketing strategies. After all, marketing brings customers, and customers bring business. Better business, in turn, brings more profits and makes expansion not only available but necessary. Thanks to the modern-day technology, digital marketing is the only sensible way to go. Let's explore a few ways to utilize digital marketing to boost your production.
Success starts with a professional, customized website
For any manufacturer, the internet is one of the best ways to stand out from the rest of the competition. That's why we advise creating a custom-made website to advertise your services. It can tell your company's story and highlight your innovations. Highlighting that you utilize temperature controlled storage Boise for your inventory shows that you're reliable, and displays you as a leader in the industry. The next step is to list your business on a customer review site, to gain more exposure and traffic.
This is a great way to see what your customers think of your products, their preferences, and their remarks. This feedback can greatly help you further expand your Idaho business and improve performance. If your website is listed on Google, the chances of people finding you increase significantly. To expand your local reach, make sure to create a Google My Business page for your manufacturing company.
Keep your clients engaged with quality content
Use the website you've created to post valuable, relevant, and engaging content directly related to your manufacturing business. By offering informative blogs, videos, and images, together with an exciting press release, you can stand out from other Idaho manufacturers and make a name for yourself. You can also use your website or blog as a networking hub, and exchange information with potential customers and partners.
By constantly engaging with clients through quality content, you allow them to learn more about you, your work, and your success story. In general, people feel more comfortable working with a business if they feel like they know the people behind it on an almost personal level. Good connections are the key to success and your Idaho manufacturing business expansion.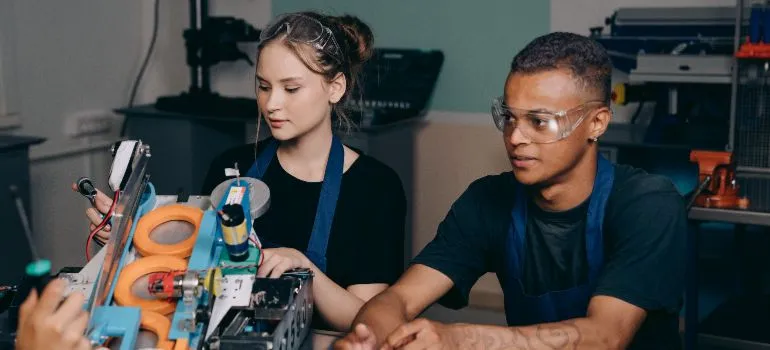 Connect your business with the Idaho community through social media
In recent years, social media has become enormously popular. To such an extent, it has become an alternative marketing strategy for businesses all over the world. With so many social media sites available to people, you need a unique approach that will make you stand out from the competition. Start by making a Facebook or LinkedIn page for your company. Then, you can use these pages to connect with customers and prospects, make announcements, showcase products, and so much more.
Better yet, you can make some valuable connections this way too. If you ever need commercial equipment movers, you'll quickly find them on social media. You can also use social networks to follow your competitors in the field. Use this opportunity to not only learn from them and adopt their methods, but share yours with them as well, so you can all grow and benefit together.
Expand your manufacturing business in Idaho by investing in talent
These days, automation is one of the fastest-growing technologies in the business field. With that said, one of the biggest problems for any manufacturing business is finding skilled labor to expand their production. According to a recently conducted survey, 65% of all manufacturing businesses in the US are seeking workers with higher levels of education and automation of skills. 81% of these businesses are struggling to find the required skill sets.
Finding tech talent who can expertly navigate complex computer technologies is no small feat in the industry. If you can't hire a workforce that is already trained to work with modern automation tools, consider investing in in-house technical training and education. If this isn't feasible for you, the alternative is to subsidize training at local vocational schools or universities, with programs related to the specific needs of your technicians.
The use of robotics greatly improves productivity and quality
Robotic automation may be used in production to great advantage if you plan to expand your manufacturing business in Idaho. The first benefit is that it aids businesses in achieving more precision and consistency. The biggest problem that manufacturing organizations frequently encounter is human error. There is a certain margin of error that one may anticipate when employees are handling the production line. However, since robotic systems consistently produce precise results, errors and inconsistencies are reduced to the absolute minimum.
The manufacturing line may become substantially more efficient and productive by drastically reducing error and subsequent waste. Fast production of high-quality goods ensures that you'll quickly fill your commercial storage with extra stock. In addition, humans have to take frequent rest breaks between tasks and work in shifts to avoid fatigue. Robots, on the other hand, do not require rest periods and can be programmed to work non-stop.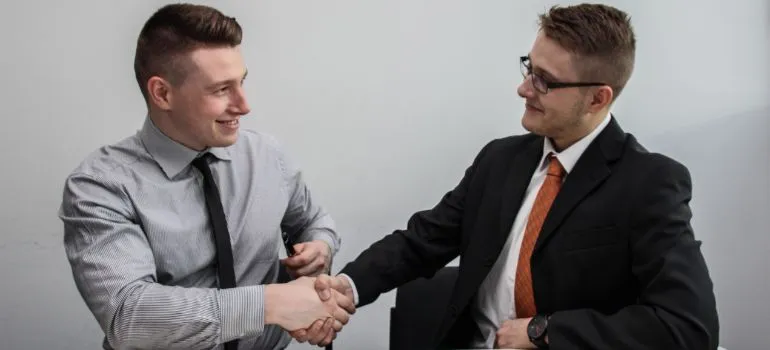 Don't be afraid to collaborate with competitors
Manufacturers continuously evolve in order to stay competitive, but they frequently encounter new difficulties along the road. If this happens to you, the most important thing to remember is that you're not alone. The second most important thing to remember is that your competitors aren't your enemies. Consider collaborating with others in your field who share your interests and objectives when you're feeling stuck in a rut or unsure of what to do next.
You may exchange information, share access to sophisticated technology, broaden your market reach, and increase your bottom line by forming partnerships with other firms. You can create a strategic partnership with another manufacturer so that you can both benefit from one another's experience. Growth can be achieved through collaboration and cooperation, instead of crushing your competitors. A good partnership goes a long way in the constantly evolving business world.
Keep up with the trends and changes to further expand your manufacturing business in Idaho
Finally, one of the most essential things you can do as a manufacturer is to remain on top of new trends and economic developments that affect your firm. This way, you'll be able to forecast market trends, discover new chances for development and expansion, and spot dangers to your bottom line. Carefully monitoring the changes in the market allows you to plan for the future. And as you know, a well-thought-out plan is the foundation of long-term success.
You must investigate the various options and choose which one will be best for your company's success today and in the future when new possibilities arise or conditions change. Once you learn how to carefully feel the pulse of the business, you'll be able to expand your manufacturing business in Idaho further than you've ever thought was possible!

Everyone from the packers to the movers were awesome! They were all very professional and showed up when they were supposed to. would definitely use them again.
Let our team put together a comprehensive moving plan for you. Complete our simple free quote form or contact us at 1-208-375-0961.