Simple tips for getting the best moving deal
 Relocation can be an exciting new chapter in your life, but it is also the most stressful and overwhelming experience. There is an abundance of things you need to do while organizing relocation. Not only do you need to prepare your new home, but you need to manage the relocation from start to finish. However, it doesn't have to be that stressful. With the help of expert Idaho movers, you can go through the relocation process quickly and efficiently. But, finding reliable movers can be tricky. Therefore, we have gathered simple tips for getting the best deal and the best moving company. 
1. Research moving companies
The first thing you should do before hiring a moving company is to do informal research on movers. Contact your friends and family to see whether they have some recommendations of moving companies they have used in the past. If the moving companies you are interested in do offer some references, you should call them. In order to avoid scammers and find reliable movers, you need to make sure that the company is licensed and insured. You do not want to have a moving company with complaints filed against it, thus you need to research moving companies thoroughly.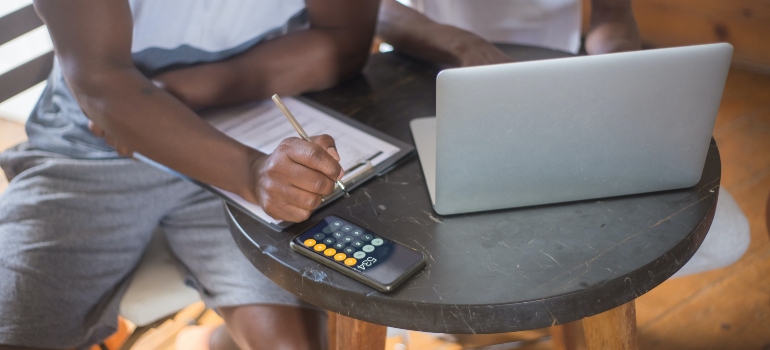 2. Compare companies and get moving estimates
Did you know that the relocation charges are formed according to the weight of the items to be moved, the distance to be moved, and the moving services you want? You need to give all that information to the moving company when you ask for a moving estimate. If you need storage units Boise has to offer, you have to specify that. Different moving companies will offer you different prices. Thus, if you want to get the best moving deal, it is advisable to get several moving estimates and compare moving companies.
Also, it would be even better if a moving consultant comes to your home to take a look at your belongings. This way the consulate will provide you with a solid estimate of how much it will cost you to relocate your stuff. Don't forget to ask moving companies whether their estimates are binding or nonbinding.
3. Downsizing can help in getting the best moving deal
As we mentioned above, a moving company will charge you based on the weight of your items. With that in mind, you might be able to get a better moving deal if you decide to reduce the stuff you will take with you. Go through your belongings and decide what you want and need to take with you. The stuff you do not need you can donate, sell, or simply through away. In case you have some items you can take with you, but don't want to get rid of them, you can simply rent business storage. This way, you will keep your items safe until you need them again, and get a better moving deal. Isn't this great?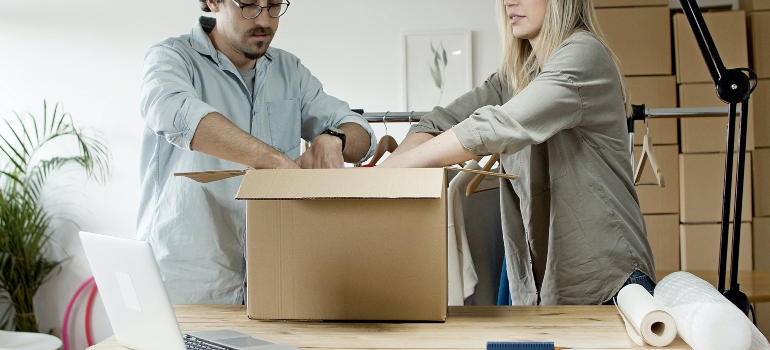 4. Pay attention to extra costs
One of the things you need to know is that moving companies often charge more if you move large items or if you need special moving services. However, sometimes it is more efficient to opt for services such as freight shipping Boise has to offer than to ask your family and friends to give you a helping hand. When you opt for amateur help you won't have to pay the extra moving costs, but the quality of work might not be the same. Additional costs may arise – costs that you will not be able to control or budget. Thus, sometimes paying more for a service means saving on the long run.
5. Book a moving company well in advance
There are moving companies that charge you a last-minute booking fee. So, to save your money, you should schedule a moving day a few months before. Also, pay attention to the time of year you want to move. Relocation costs are usually higher during high-demand times. Spring and summer are the times of the year when most people decide to move due to good weather. Thus, during those months the moving costs are much higher. The same goes if you book your move on weekends or at the beginning or end of the month. For getting the best moving deal, schedule your move between mid-September and April. You will also bring the cost down if you book in the middle of the month.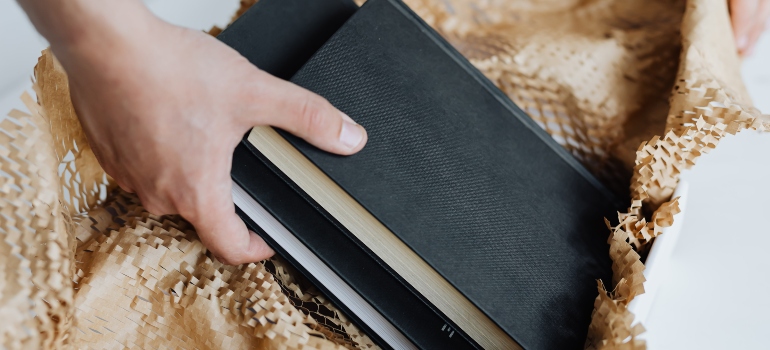 6. Get your own packing supplies
So, if you want to get the best moving deal, you should consider getting packing supplies by yourself. Therefore, a few months before a moving day start collecting moving boxes and other packing materials to protect your belongings. There are some packing materials that you will have to buy such as tape, but there is no need to spend money on moving boxes. You can ask friends and family to give you some if they have free moving boxes. Also, visit local stores and see if they are willing to let you have some of the boxes they do need. This is a great way to save some money and get a better moving deal.
So, getting the best moving deal is not that hard, isn't it? All you need to do is to start planning your move in advance, find a reliable moving company and do some of the things on your own. Thus, follow our steps, save some money, and have the best moving experience.

Everyone from the packers to the movers were awesome! They were all very professional and showed up when they were supposed to. would definitely use them again.
Let our team put together a comprehensive moving plan for you. Complete our simple free quote form or contact us at 1-208-375-0961.