Should you hire moving companies based on cost
Moving is a complex and difficult task, so it's no wonder that it sometimes comes at a steep price. So choosing movers often comes down to how much they would charge. But, is it wise to hire moving companies based on cost? That's a complicated question that requires a complicated answer. We'll try to answer that question and provide you with insights into the pros and cons of such a tactic. But no matter how you decide to choose your movers in the end, it's important not to compromise on their reliability or integrity. Otherwise, you might end up regretting your decision.
Is it a good idea to hire moving companies based on cost?
Like with any other decision that you'll make during your relocation, this one comes with its pros and cons. But, first, we need to establish whether you should do it at all or not? Is it something that a lot of people are doing? And can hiring movers based on cost significantly impact your relocation?
First of all, it's perfectly normal to want to hire moving companies based on cost. Relocations can be expensive, and if you could save some money without compromising on quality, you should definitely do it. There are Idaho movers that will provide you with excellent service at a great price. Without you having to give up your planned moving day. Therefore, the price of the move should definitely be one of the key factors in choosing a moving company. Right after making sure that the movers in question are honest, reliable, and trustworthy.
Benefits of hiring movers based on price
You, like many others, probably have a set moving budget. It is supposed to cover all moving expenses, starting with moving boxes and other packing supplies, travel, movers, and everything else. But, in some cases, moving budgets gets stretched pretty thin in order to accommodate everything. So naturally, you will be looking for ways to cut costs. While there are many different costs associated with moving, the single largest one is hiring movers. Especially when moving long distances.
One of the biggest benefits of hiring moving companies based on cost is that you'll simply have more money for other things. Mainly, you'll be able to set up your new home or even buy furniture that would fit better in it. So as long as your long distance movers Boise do a good job, you'll end up saving some money and enjoying a great relocation. For that to happen, it's important to do your due diligence and check the movers before hiring them. After all, the cost isn't the most important determining factor when it comes to the quality of the movers you are about to hire. 
Why are some moving companies more affordable than others?
Every relocation is different, with its own unique needs and requirements. But, why do different moving companies offer such a wide range of prices? Well, there are many reasons for that. It depends on many factors. First of all, just because a moving company is offering a lower price than the competition doesn't mean that there's something wrong with it. Likewise, a moving company being expensive isn't a guarantee of its quality. So make sure to double-check your movers. Switching movers last minute will end up costing you even more. It's always better to be sure. Go over the moving agreement carefully and read online reviews of the company you are about to hire.
Factors that determine the price of a move
One of the major factors that determine the price of a move is the time when you are searching for movers. Most moving companies will be busy during the summer and have less work during the winter. But there are some movers that are oriented toward certain segments of the market. So there might be certain gaps in their schedule when they are idle. So, naturally, they will offer lower prices. Likewise, there are some moving companies that will have a promotion or will look to expand and will offer a lower price. But, it's important to note that some moving companies will offer a low price just to hook you in and will increase it at a later time.
Be vigilant when you hire moving companies based on cost
Just like there are benefits, there are also dangers of hiring moving companies based on cost. Some might cost you much more than you bargained for. Planning a moving budget isn't easy. And in your pursuit of a more affordable move, you might lose sight of what's important. And that's a perfect opportunity for fraudulent moving companies to take advantage of you.
Beware of moving scams
Moving scams, while not as prevalent as they used to be, are still something you should look out for. Fraudulent movers will entice you with low prices, only to raise them right before they are scheduled to deliver your belongings. So, it's important to know how to protect yourself from scams. Otherwise, all your efforts to save on your move will backfire. If you aren't careful, you can end up paying much more than you expected.
Sometimes the savings just aren't worth it
Just like with everything else in life, you'll have to carefully balance the quality and the price. You will get an honest deal only when those two are in perfect balance. But things aren't always properly balanced. You might be presented with a situation where you have to choose between a more expensive but safer option or a cheap and unreliable one. In most cases, going for the cheaper option simply isn't worth it. For example, if you are looking for reliable industrial storage for your company. Going with the cheaper option might save you some money at first. But it's a big risk and a disaster waiting to happen. So if you are going to be storing extensive equipment or important records there, the savings simply aren't worth it.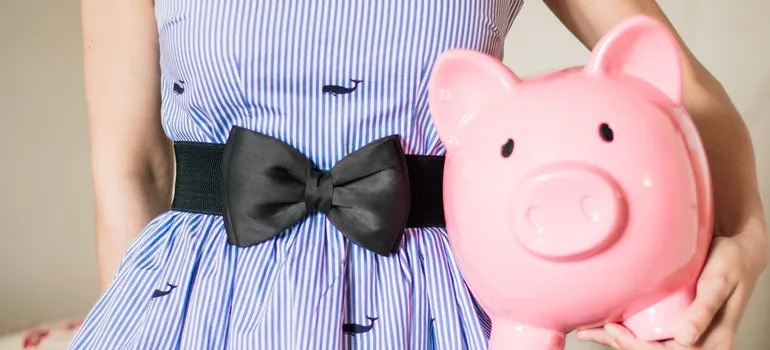 Think twice before you hire moving companies based on cost
It's very important to look at the cost of relocation before making a decision. It's a big determining factor for most people like it should be. But, fraudulent moving companies know that and will look to hook you in with low-ball pricing. So, it's important to have both eyes open. Make sure that the company you are about to hire is legit, has a valid USDOT number, and provides a quality service. Otherwise, your effort to save money will end up costing you a lot more. But, when you know how to check for quality, you can hire moving companies based on cost without fear of scams.

Everyone from the packers to the movers were awesome! They were all very professional and showed up when they were supposed to. would definitely use them again.
Let our team put together a comprehensive moving plan for you. Complete our simple free quote form or contact us at 1-208-375-0961.