The risks of hiring movers on Craigslist
Technological improvement and the Internet era reshaped the entire world. Our lifestyles have drastically changed over the several decades and a big portion of our lives has moved to the Internet. We can work, learn, and shop online. We can get almost any service we need on popular sites like Craigslist. And, yes, this goes for moving services, too. Although finding an individual that offers moving services this way is pretty convenient, you need to be aware of the risks of hiring movers on Craigslist. It is convenient but, in most cases, it is not the safest way of hiring professional movers.
We, at Peasley Moving & Storage, wanted to talk a bit more about this matter since so many people use Craigslist on a daily basis. This site can be good for some things, but you should avoid it when hiring movers. Read on to find out why this is.
Why do some people opt for hiring movers on Craiglist?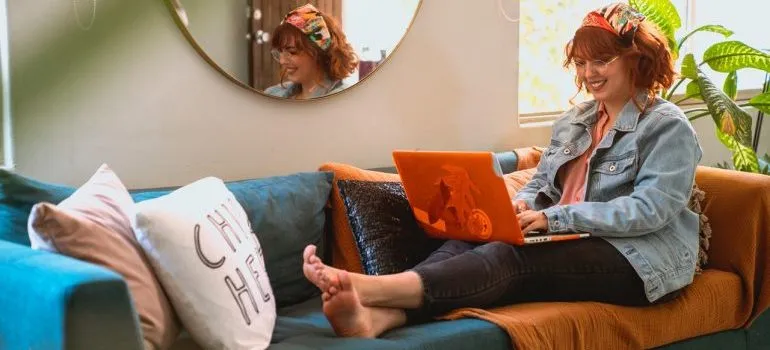 There are many reasons why people have started to look for services and items on Craigslist. This site makes finding the stuff you need really easy. But, only recently have people started to look for movers on Craigslist. So, why is this all of a sudden a trend?
Convenience – This site offers a quick way to find help when you need it. You just need to research what you need and in a couple of seconds, you will find it. It is simple, quick, and convenient.
Affordability – Services, and items that are being offered on Craigslist are really affordable. The same goes for movers. Many people who need to move on a tight budget, opt for hiring movers on Craigslist.
Last-minute decisions – Sometimes, you will need to move in a hurry and you will need to find movers as soon as possible. You won't have the time to check out all moving companies in your area. This is where Craigslist comes in.
What are the risks of hiring movers on Craigslist?
As you can see, finding moving companies on Craigslist is simple, quick, and pretty convenient. Whether you need, residential, piano, or commercial equipment movers, this is where you can find them with ease. But, before doing it, you need to be aware of the potential risks of hiring movers on Craigslist. No matter how convenient Craigslist is, this isn't the right place for finding reliable moving companies, and here is why.
It's almost impossible to research movers before hiring them
On Craigslist, it is easy to connect with people that offer services or items you need. Yes, that is great but the bad thing is that anyone can post on Craigslist. Anyone can claim they have tons of experience in the moving industry. An even worst thing is that you won't be able to check this. In most cases, individuals offer moving services on Craigslist and not licensed companies. Thus, you won't be able to find their online reviews and ratings on websites like Yelp for example. You won't know who you are hiring and how experienced they are (or aren't).
You could easily stumble upon amateurs or scammers
Hiring movers without researching them first is a huge risk. You might hire a scammer who will only take your money or damage your precious possessions. Let's say you need medical equipment shipping services. Would you really put this expensive equipment in hands of someone unreliable? For transferring this kind of equipment, but also for moving any piece of furniture, you need to hire an expert. You want to move as smoothly as possible.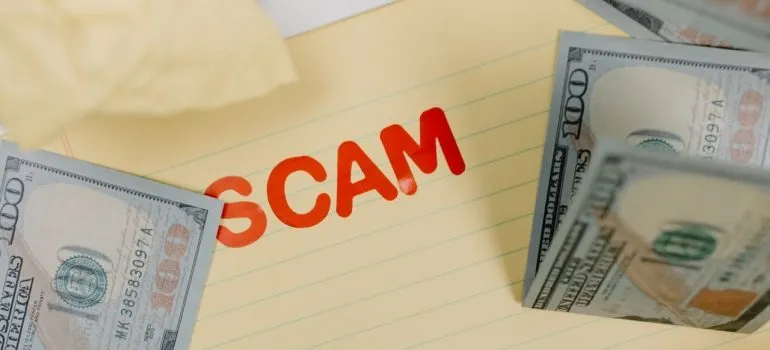 But, how can you recognize someone that lacks experience? Or how can you recognize scammers who are experts when it comes to scamming people? If you stumble upon a company or an individual that does the following, stay away from them.
Asking to pay for the entire move in advance.
Not offering any type of moving estimate.
Having bad and dirty moving trucks and equipment.
Not appearing reliable or professional.
If you notice any of these behaviors, keep looking for a moving company. You want to do anything you can in order to stay away from scammers. No matter how quickly you need to move, you need to find someone reliable.
No license and no valuation coverage
In most cases, people that offer moving services on Craigslist don't have a license and don't offer any coverage option. Hiring someone like this can be really risky. If you want to move without damaging your home, you will need to find someone who is licensed and whose license number you can check whenever you want. Hire someone with no license and you will put your entire relocation at risk.
There is no customer protection policy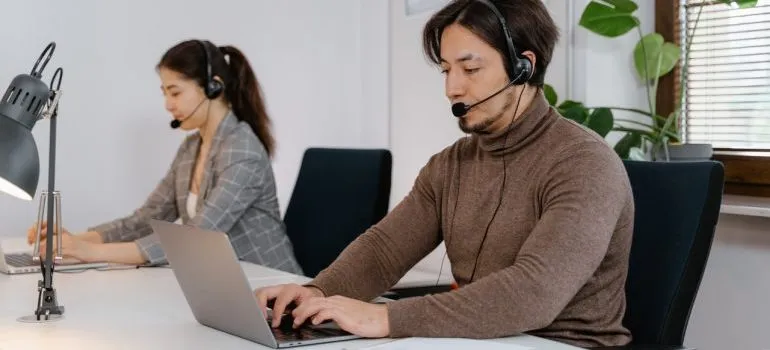 When you hire someone on a free ads site like Craigslist, you can't expect any customer protection policy Noone will take responsibility for fraud and dealing with scammers. You will be on your own. If your belongings get damaged, you will need to figure out how you will solve this situation. Dealing with these situations is not pleasant at all. That's why it's always better to hire someone reliable than to look for movers on Craigslist. With trustworthy and skilled movers, you and your move will be safe.
So, if not on Craigslist, where to look for reliable movers?
If you think you will save money while moving by choosing the most affordable option or the one you come across first, think again. With the risks of hiring movers on Craigslist we covered here, it's very apparent that you need to expand your search to other channels:
Organic search results;
Google My Business profiles;
Moving business listing websites;
Yelp reviews;
Referrals from family and friends;
etc.
All these sources are more valid than trusting Craigslist with selecting a proper moving company for your needs. And you should always explore several sources to verify the credibility of a moving business before making a decision to hire it.

Everyone from the packers to the movers were awesome! They were all very professional and showed up when they were supposed to. would definitely use them again.
Let our team put together a comprehensive moving plan for you. Complete our simple free quote form or contact us at 1-208-375-0961.